UAE Anti-Polio Campaign Vaccinates Children
The UAE Is Fighting Polio in Pakistan in a Big Way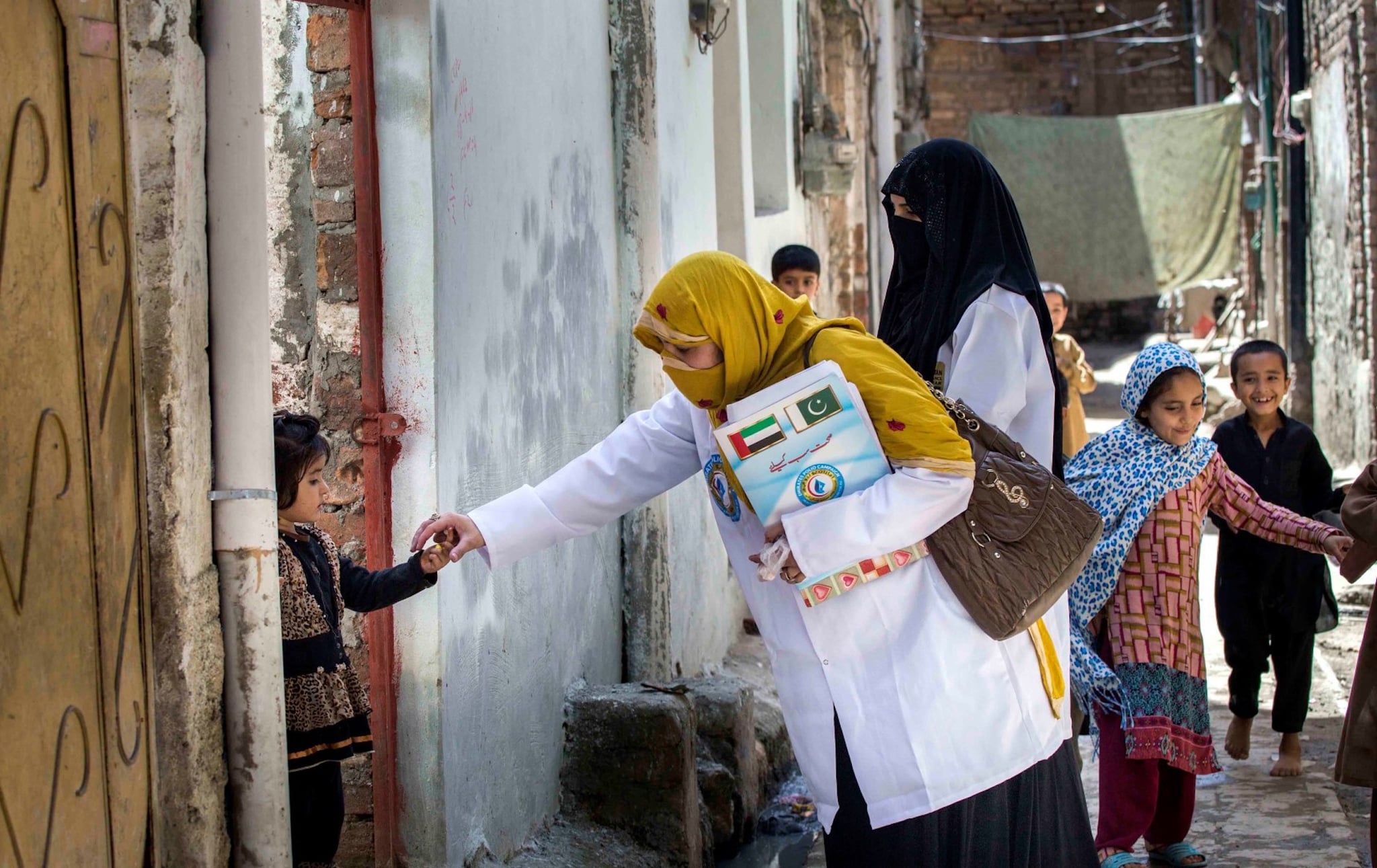 Since 2014, the UAE has been providing polio vaccines to children in Pakistan.
Four years ago, the UAE launched an anti-polio campaign in the country, the UAE-Pakistan Assistance Program, aimed to support Pakistan's health sector and strengthen polio prevention programs in the country.
Sheikh Khalifa bin Zayed Al Nahyan and Sheikh Mohamed bin Zayed Al Nahyan head the campaign, and they founded the program to add to international efforts to reduce epidemics around the world.
According to state news agency WAM, "it is a testament to the UAE's commitment to humanitarian drives to help the poor and underprivileged and its determination to provide healthcare to children and offer preventive measures in various countries around the world."
Polio has been the cause of choice for the UAE since 2011, and Sheikh Mohamed bin Zayed has pledged $167 million to support global efforts to beat polio, with a focus on eliminating the disease in Pakistan and Afghanistan.
The period between 2014 and 2017 saw 43 million Pakistani children under the age of five being vaccinated against the disease, marking a huge success in the UAE's initiative.
According to WAM, "the campaign is being implemented in various regions of Pakistan with the support of more than 87,000 workers, including doctors and nurses, and more than 25,000 members of safety and security, management and co-ordination teams."
Image Source: WAM