UAE Bans Possesion, Breeding and Trade of Dangerous Animals
Why You'll Be Seeing a Lot Less Pictures of Celebrities Posing With Wild Animals in Dubai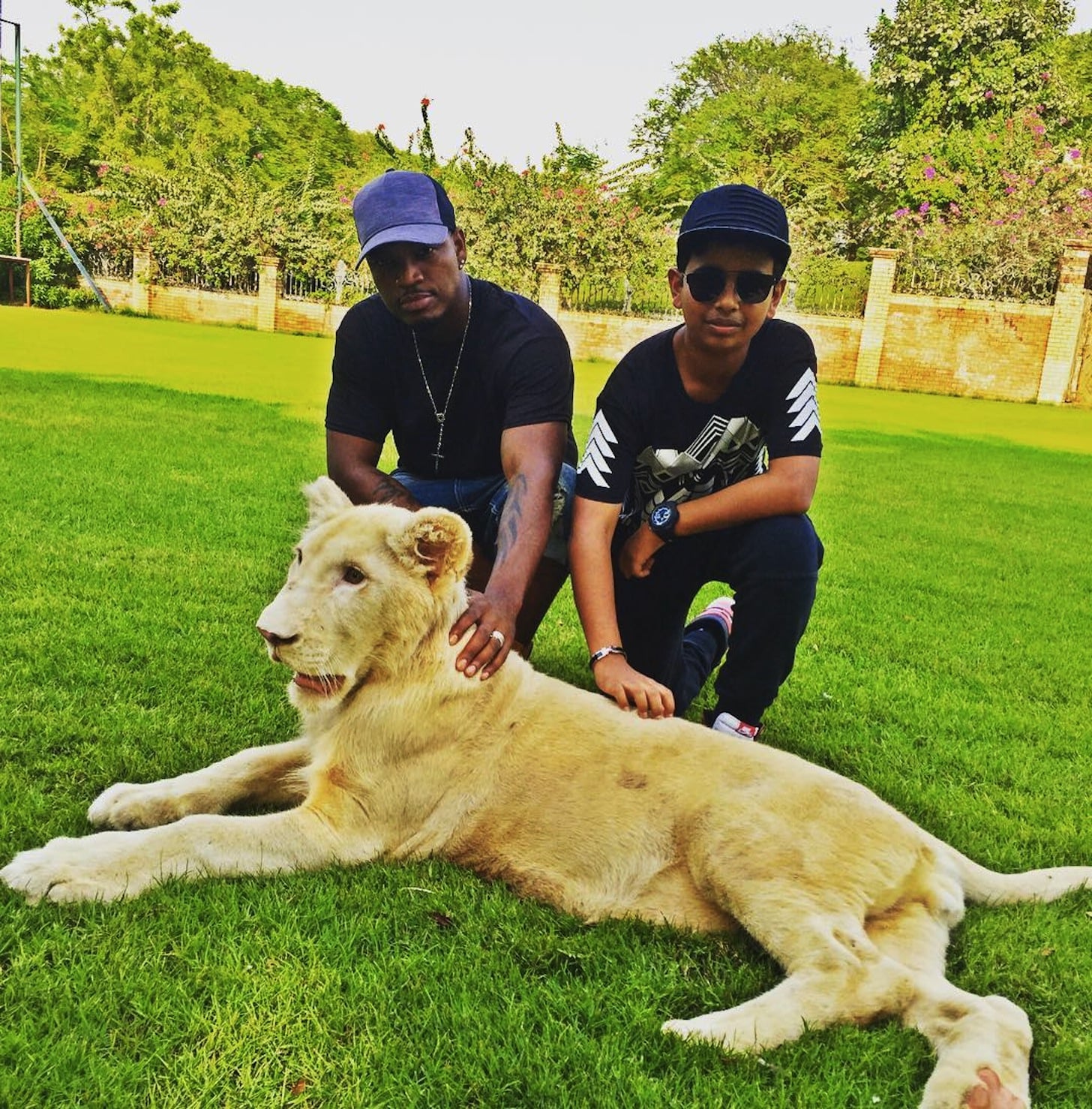 The UAE is known for being an affluent country, with flashy cars and designer clothes springing to mind when people think of the likes of Dubai and Abu Dhabi. But one of thing that's also associated with the big spenders of the Emirates is the very controversial dangerous animals kept as pets.
All that is about to change, however, because a new law has passed stopping people from trading, breeding and possessing tigers, cheetahs and lions. While some people use the animals as a status symbol, often posing for pictures with the creatures for boasting purposes on social media, now those caught out could face anything from money penalties to life in prison.
President Sheikh Khalifa has issued Federal Law 22 of 2016 and it's thought the move will not only protect humans at risk of being attacked but also ensure animals are in good care and stop the spread of disease. Fines range from AED10,000 to AED700,000 and if owners use the animals for assault can be put behind bars for three to seven years if it results in serious harm or death, according to The National.
The controversy surrounding the taming of these wild animals may make stars less likely to post pictures of themselves visiting home zoos such as that of young Emirati, Rashid Belhasa (pictured above with singer Ne-Yo).
PETA Vice President, James Baker, was happy about the change but wants to see more where that came from. "It's a step in the right direction, but it's also important to remember that public education is key to improving animal welfare," he said.
There's no doubt he's not the only one.
Image Source: Instagram user rsbelhasa