UAE Beach Clubs Inspired By the Balearics
Could the UAE Do Balearic Beach Clubs Even Better Than Ibiza?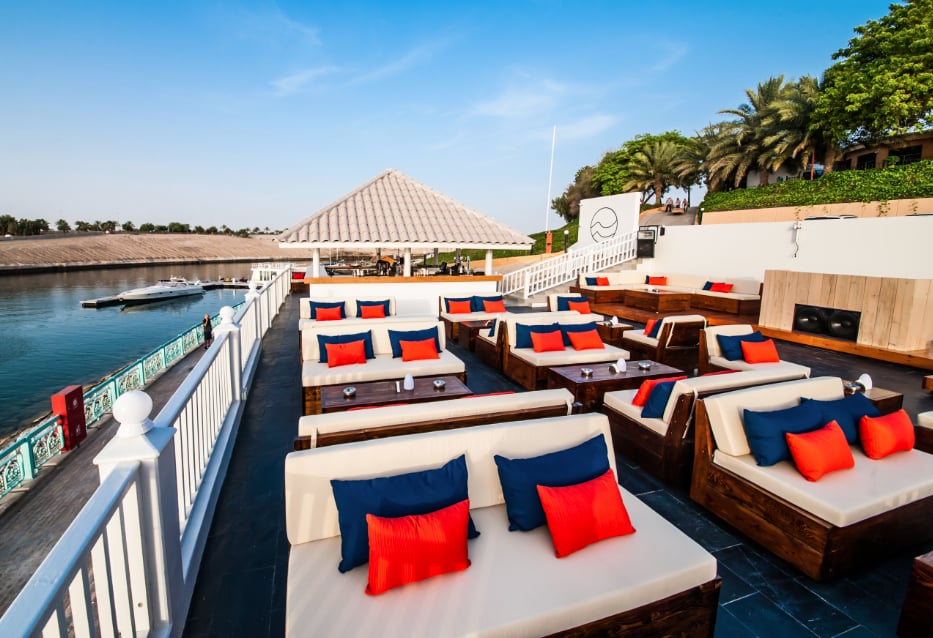 In October the UAE's latest Balearics-style beach club, La Cala opened at The Ghantoot (between Dubai and Abu Dhabi) meaning residents and visitors to the country have yet another place to relax and feel those Spanish vibes in the desert. By the makers of The Scene and R Trader, unlike their rivals in the region, La Cala hasn't come here as a result of an original European venue branching out to the Middle East. Instead, could we have welcomed a new era where the United Arab Emirates is doing beach clubs better than Ibiza?
"There's something incredibly nostalgic about that Balearic feeling especially for Western expats who have such fond feelings towards it," Alice Holtham, Brand Manager for La Cala told POPSUGAR Middle East. "For so long Dubai has been saturated by super high end luxury clubs and now I think people are looking for something different and more relaxed.
"Firstly there's not a skyscraper in sight! We want to provide an experience that's authentic, warm and really makes you feel like you're on holiday. There's a big focus on luxury quality food and drink in a chilled out setting without restrictions or rules. Come as you are, experience La Cala life your way."
There wasn't one certain venue that they drew inspiration from, instead they wanted to channel the family-run authentic Old Town Ibiza vibes and marry it with a high quality Dubai feel. La Cala's neighbors, Blue Marlin Ibiza UAE, is a direct result of a Spanish counterpart, as the name might suggest.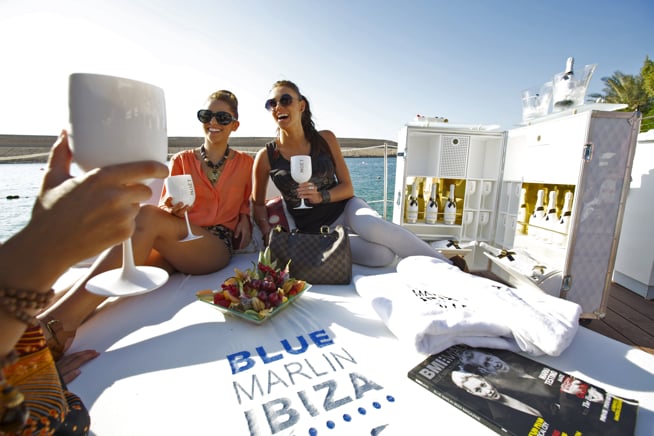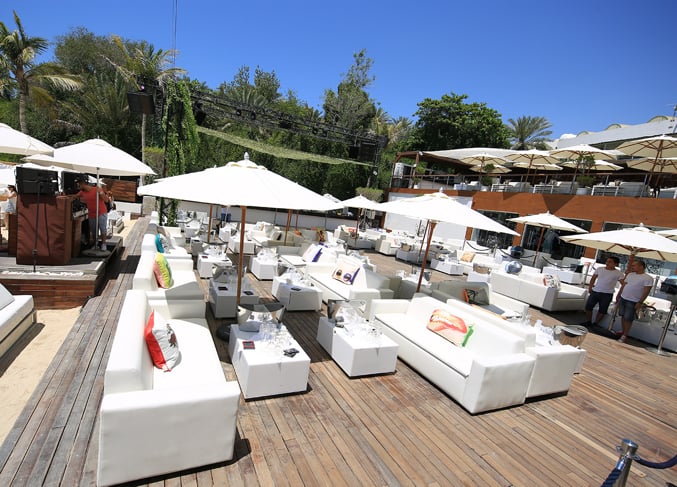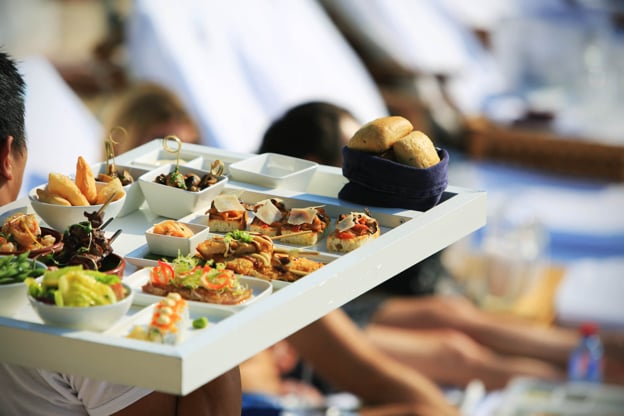 "We follow the same guidelines, same food, same vibe… The main difference between both is that Ibiza is a summer place that people living in Dubai and working all year long are dreaming about," Hanene Ben Smail, Head of Marketing at DEMIND which looks after Blue Marlin Ibiza UAE, said. "It was very important to extend the brand as our clients that love Blue Marlin Ibiza all wish to enjoy it more than during the summer! Dubai has been the first one it is a great exposure between Europe and Asia in the business center of the world of now. Blue Marlin Ibiza UAE has developed its own identity using its Ibiza sister as a springboard of inspiration."
BMI isn't the only brand in the UAE that had the same thought. Nikki Beach Dubai opened earlier this year on Pearl Jumeirah, featuring cutting-edge architecture and design with the signature white, natural wood and earthy elements inspired by Nikki Beach Worldwide Founder and Owner, Jack Penrod. Compared to its UAE rivals, the brand has branched out the most across the globe with locations in Koh Samui, Bali, Miami Beach, St Barth and Spain's Marbella.
"At Nikki Beach Resort & Spa Dubai we feel that we have further developed this concept into a complete lifestyle and with the opening of the resort we have truly created a product that gives you the opportunity to experience the full scale of the Nikki Beach magic," Alexander Schneider, GM at Nikki Beach Resort & Spa Dubai said. "Nikki Beach Dubai is the largest Beach Club in the world in the Nikki Beach portfolio, representing a significant milestone for the brand."
It only seems like more Balearic beach clubs will open in the region as people of the UAE seek a relaxing spot with unobstructed views.
"We're already seeing lots more outlets popping up that are boutique, unique and home grown which is fantastic for the country, and the rest of the region will surely follow suit," Alice from La Cala added. And BMI's Hanene agrees. "Beach clubs are definitely are a trend in the country but Blue Marlin Ibiza UAE was first and will always stay the original."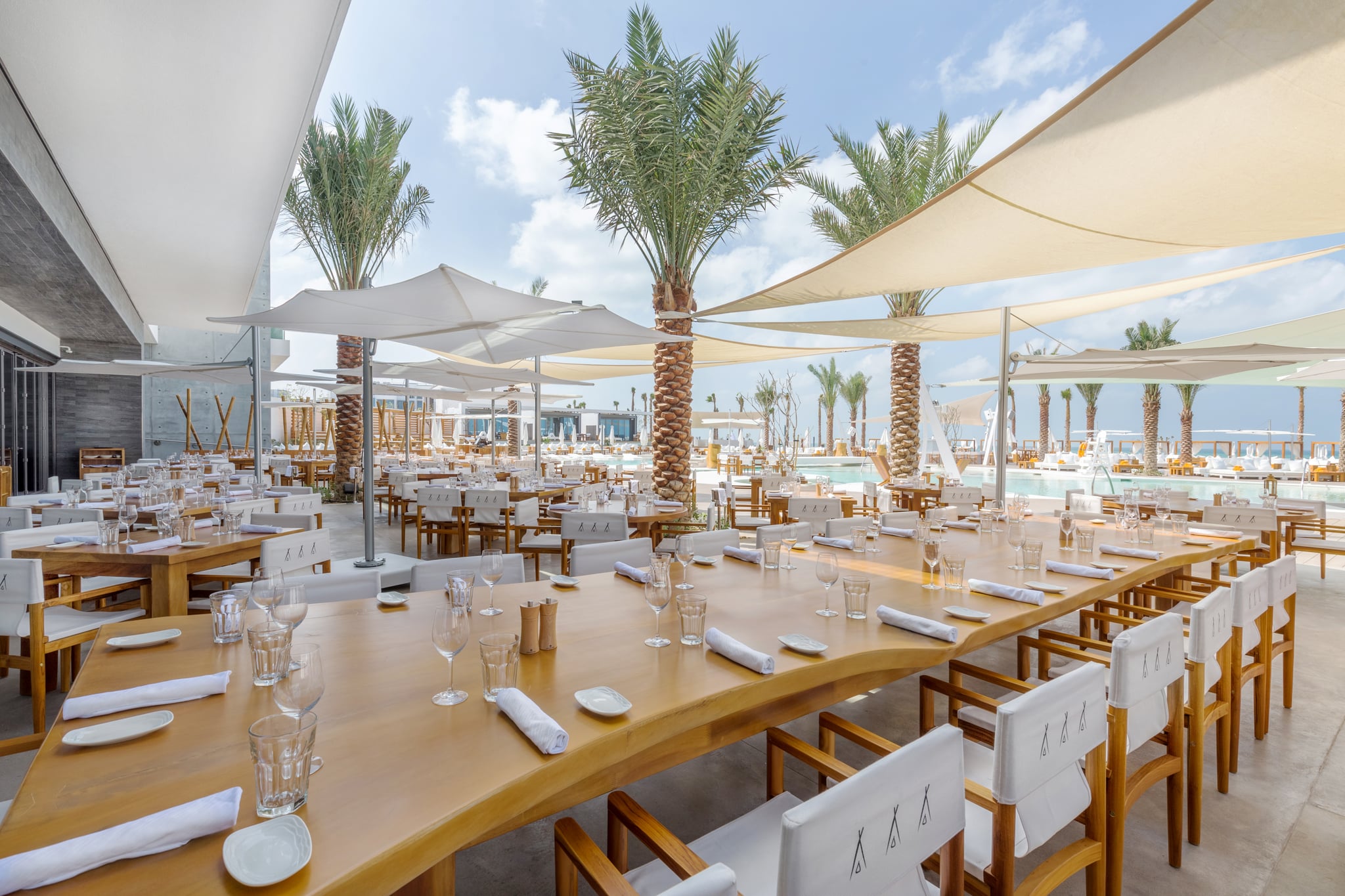 Image Source: Nikki Beach Dubai