UAE Cultural Development Fund 2018
Sheikh Mo's Newest Initiative Supports Cultural Development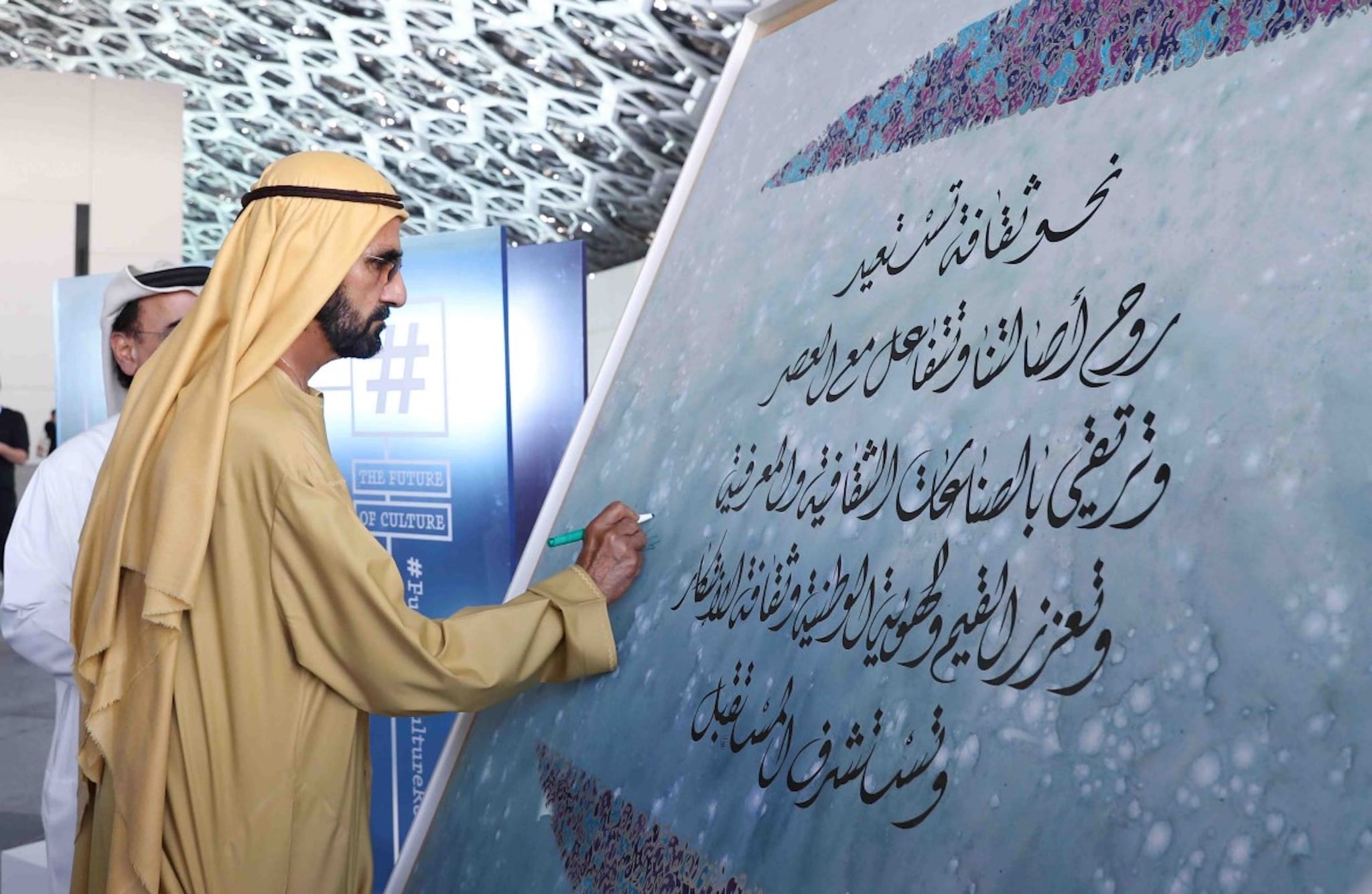 Sheikh Mo is always working on new programs to promote and support Emirati culture, and his newest initiative is in line with his long-standing vision.
The "UAE Culturual Development Fund," which will be overseen by the Ministry of Culture and Knowledge Development, will provide funds to support cultural activities in the UAE as well as encourage projects that are aimed at promoting the development of UAE culture. According to state news agency WAM, "the Fund will also ensure the participation of all segments of UAE society in the implementation of cultural development plans, which is one of the main components of comprehensive development. It will also encourage the role of the private sector in the process of cultural and knowledge development."
As part of the new initiative, Sheikh Mo has also alerted the Ministry of Culture and Knowledge Development to work on launching the "Creative Industries Contributions Index," which will track the economic returns of cultural activities in the country.
"Our culture represents the identity of our generations, and reflects the depth of our history. It is our message that we want to convey to the world in the most creative way. Our Emirati culture promotes the spirit of love, tolerance, and calls for openness to other cultures. The spirit and identity of our culture is inspired from the Arabic and Islamic Civilizations," he said at the launch event in Abu Dhabi.
"The UAE's drive towards leadership of the future, and its pursuit to be among the most advanced countries in the world won't be realized unless we enhance our cultural heritage. The future of our cultural development should be based on creativity and innovation," he added. "Economy, culture and politics are components that interact to create a nation, and build a state. The development of our country depends on a well-established and forward-looking culture."
The new program is just another way that the UAE is putting its citizens and the preservation of Arab and Emirati culture at the forefront!