UAE Donates to Syrian and Palestinian Refugees in Lebanon
The UAE Is Embracing the Spirit of Ramadan With Their Donation to Refugees in Lebanon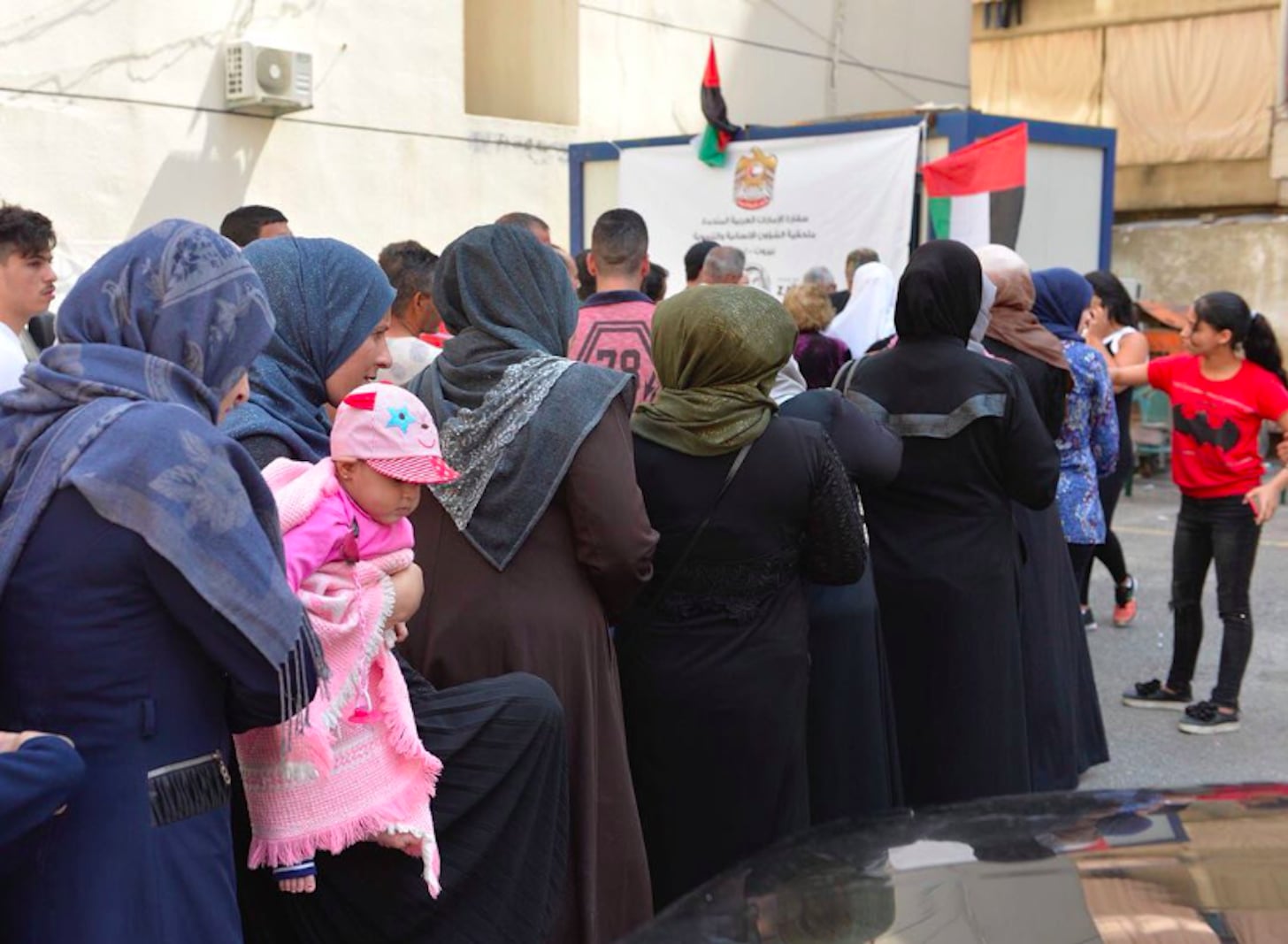 The UAE has spread its wings far and wide this Ramadan. A campaign started Thursday to feed a minimum of 100,000 impoverished Syrian and Palestinian refugees, as well as Lebanese people in need.
By donating food for Iftar meals, the UAE aims to "share the joy of the month" a statement by the UAE Embassy to Lebanon said. Syrian refugees will be the biggest benefactors, amounting to 75 percent of the campaign's reach,said the UAE Ambassador to Lebanon, Hamad bin Saeed al Shamsi.
That's not all.
The UAE Embassy will also arrange Iftars throughout the Holy Month for organizations such as: the Islamic Orphanage, the Zakat Fund, Dar al-Ajaza al-Islamia, Markaz Islami, the Khaled Foundations, SOS Children's Village in Sidon and orphans sponsored by the Khalifa al-Insaniya Foundation in Tripoli. Thursday marked the first event, with around 500 children from the Islamic Orphanage arriving for a meal and to receive gifts.
The United Arab Emirates has undertaken several humanitarian campaigns for Syrian and Palestinian refugees in Lebanon for years. Earlier this year the country provided winter assistance to refugees by donating meals, clothes and relief supplies which benefited 143,000 people.
Looks like the UAE truly understands the spirit of Ramadan.
#فيديو|| سفير الدولة د. حمد سعيد الشامسي يطلق #المشروع_الاماراتي_لإفطار_صائم_رمضان_1439 بعد الجولة التفقدية والاجتماعات التحضيرية لمواكبة شهر #رمضان_المبارك#عام_زايد#هويتنا_العطاء @sawabcenter https://t.co/X2VYVUgGxV pic.twitter.com/rx0y5tM2C7

— UAE Embassy - Beirut (@UAEEmbBeirut) May 15, 2018
Image Source: Twitter user UAEEmbBeirut