UAE Evacuating Emiratis From Florida
Here's How the UAE Is Helping Emiratis During Hurricane Season in the US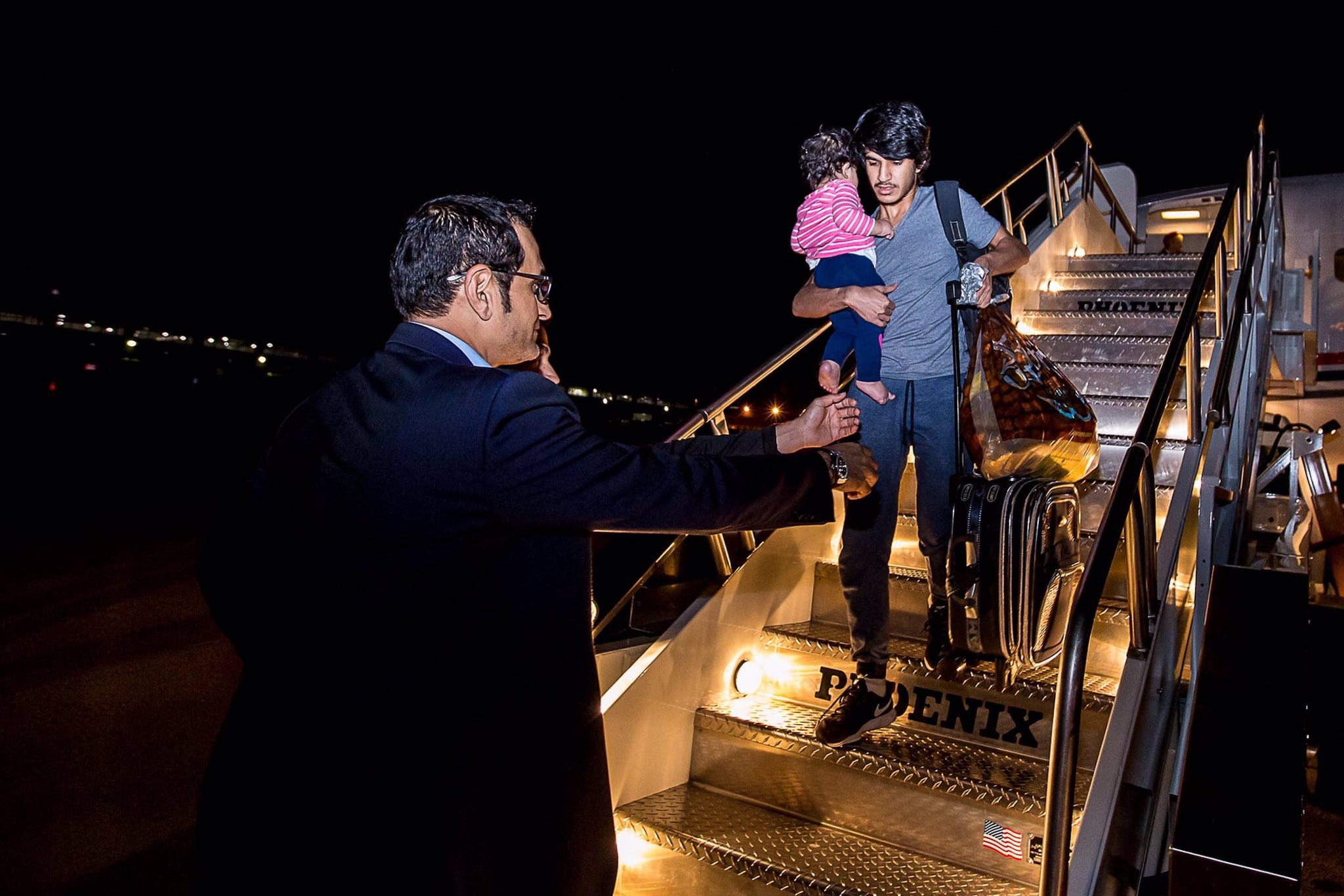 It's hurricane season in the US.
Just a week after Hurricane Harvey ripped through Houston, Texas, Hurricane Irma is quickly approaching the state of Florida. While Irma already hit and destroyed many parts of the Caribbean, as it heads to the southern United States, HH Sheikh Mohammed bin Zayed is taking precautions to ensure all Emiratis in the state are safe.
Sheikh Mohamed bin Zayed Al Nahyan, who is the Crown Prince of Abu Dhabi and Deputy Supreme Commander of the UAE Armed Forces, sent planes to Florida to evacuate Emiratis living there before Irma hit.
MBZ News Tweeted the news:
Mohamed bin Zayed orders allocation of a special plane to evacuate Emiratis in Florida to a safe place before the arrival of Hurricane Irma

— محمد بن زايد (@MohamedBinZayed) September 7, 2017
The Emiratis were evacuated on Friday and flown to Washington, DC, where they'll remain safely through the end of the storm.
Called "one of the worst storms to hit the area in living memory," Irma hit Florida earlier today, though most of the damage occurred on the West coast of the state.
The UAE Embassy in Washington has asked Emiratis who are still in Florida to contact them via the following hotlines in case of an emergency:
(0012025776005)
(0012027660088)
(0013048887756)
DCM, HE Omar Al Shamsi & #UAE Embassy officials welcome citizens arriving from Florida aboard aircraft generously provided by HH @MBZNews pic.twitter.com/ALiSGFIoJH

— UAE Embassy US (@UAEEmbassyUS) September 8, 2017