UAE Flag Garden 2017
The UAE Flag Garden Isn't Just for Flag Day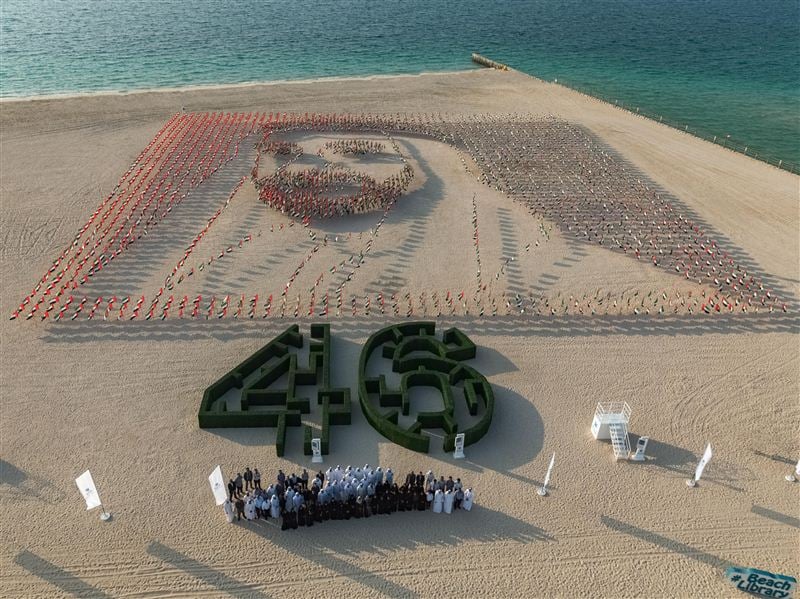 Last week, Flag Day was celebrated in the UAE.
The holiday, which falls just a few weeks before National Day, is a relatively new celebration. Launched in 2013 by Sheikh Mohammed bin Rashid, the holiday commemorates the accession of Sheikh Khalifa as President of the UAE.
While people celebrated on Thursday by raising the flag at 11 a.m., one branch of the Government of Dubai Media Office is honoring the flag all month.
Brand Dubai, which is the creative arm of the Government of Dubai Media Office, launched the Flag Garden at Kite Beach for the fourth year in a row.
Marking what is '2018 the Year of Zayed,' this year's Flag Garden features 4,000 UAE flags positioned to create the silhouette of Sheikh Zayed bin Sultan Al Nahyan.
In addition to the flag display, the Flag Garden also has a green maze in the shape of the number 46, which is honor of the upcoming 46th National Day.
Brand Dubai is encouraging people to visit the Flag Garden, which will be on display through National Day, and share photos using the hashtag #BrandDubai.
Check it out at Kite Beach while you can!