UAE's Saudi National Day Celebrations
The UAE Is Putting on a Whole Bunch of Khaleeji Celebrations For Saudi National Day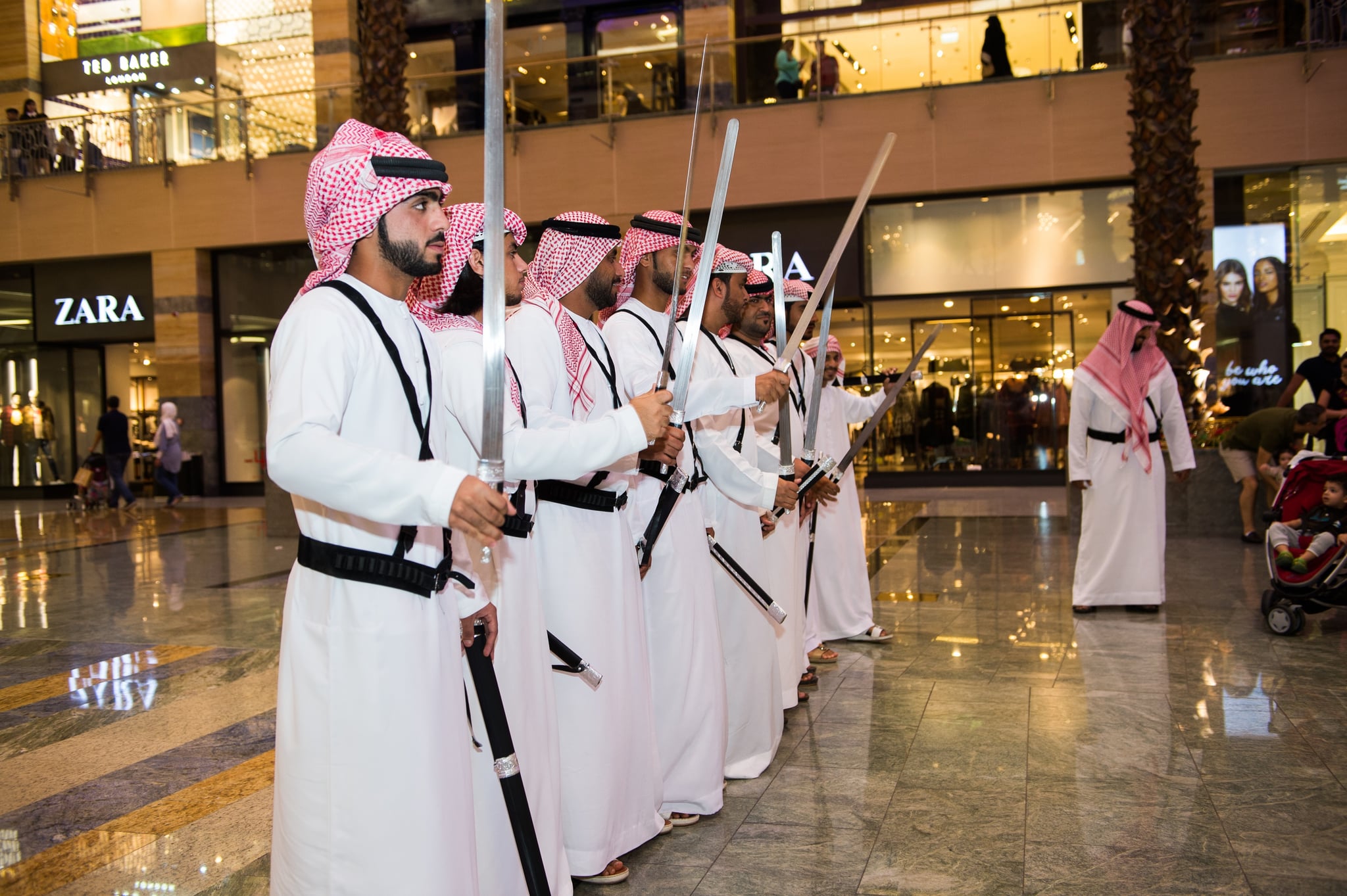 The 87th Saudi Arabia National Day falls September 23 and to celebrate, malls all over the United Arab Emirates are putting on special celebrations to coincide. Over this coming weekend, the like of Dubai's Mall of the Emirates, City Centre Deira and City Centre Midriff will be giving visitors an insight to Khaleeji culture and offering plenty of discounts.
One of the biggest attractions will be the dance shows. Mall of the Emirates will host the folkloric Ardah dance three times per day (as will City Centre Deira) and an Ayala dance twice daily. In Midriff, shoppers can see the Ardah dance four times on Friday and six times Saturday.
The popular sword-carrying routine is something celebrities who come to the region love to get involved in!
Throughout the day qahwah (Arabic coffee) and dates will give people an energy boost to keep raiding the rails, and it's a good thing too because those who spend AED300 can enter a draw to win AED5,000 in gift cards.
If you live in the country, you'll also find the message "UAE KSA TOGETHER" at the top of your phone.
Happy National Day, Saudi Arabia!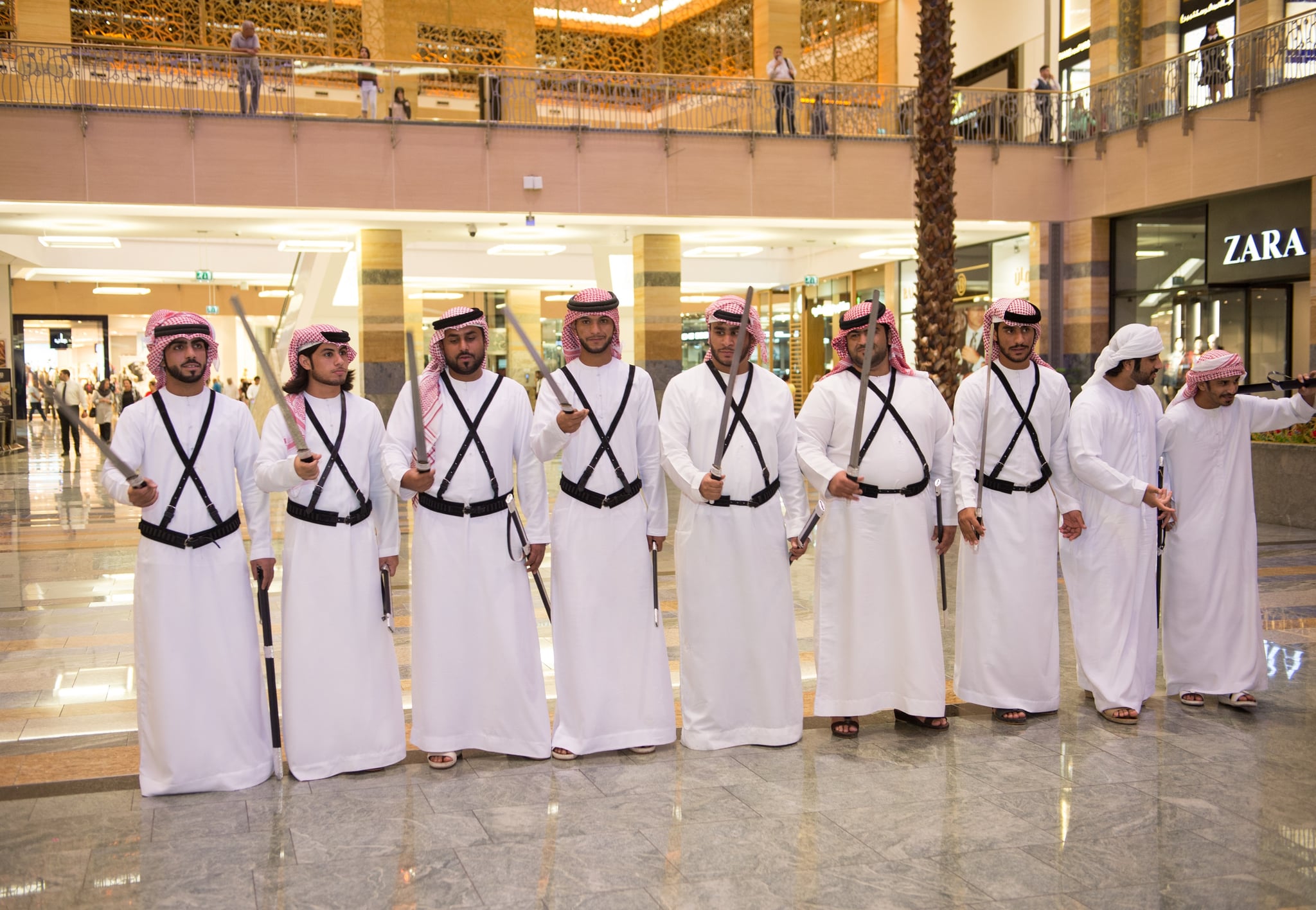 Image Source: Majid al Futtaim