UAE to Welcome 15,000 Syrian Refugees
The UAE Will Soon Welcome 15,000 Syrian Refugees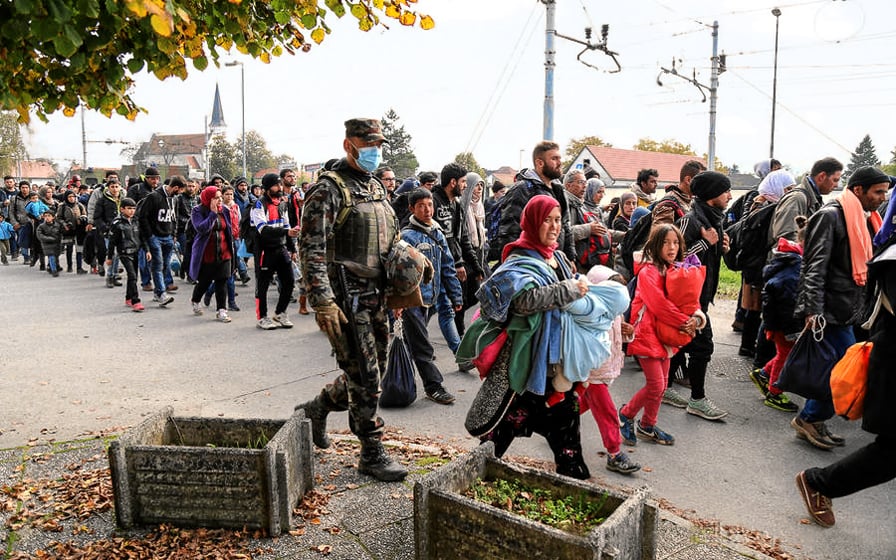 Earlier this week, the UAE made a major step in aiding with Syria's refugee crisis. Speaking at the Leaders' Summit on Refugees at the UN in New York, the Minister of State for International Cooperation, Reem bint Ibrahim Al Hashemi, took to the mic to discuss the future for Syrian refugees in the UAE.
H.E. Reem AlHashimi participates in the leaders summit on refugees held in the UN headquarters in Newyork. pic.twitter.com/1OgitORHH3

— Forsan UAE - English (@Forsan_UAE_EN) September 22, 2016
"We meet at a critical time. The number of refugees and displaced persons is the largest in modern history," she said, according to the Khaleej Times. "This crisis is being driven by a series of interlinked conflicts, fueled by extremism that crosses borders and transcends geographies. However, what brings us together today, is our collective commitment to strengthening international cooperation and action, through a comprehensive approach to refugee crises.
Over the last five years, the UAE has provided more than $750 million to support Syrian refugees, mainly in neighboring countries that are facing considerable pressure," she explained.
"Ultimately, we must offer a source of hope for displaced persons that allows them to maintain dignity, return home, reintegrate themselves into their societies, and rebuild their countries and their lives," she summed up.
The UAE is currently home to approximately 250,000 Syrians, though none of them have refugee status. Though there is not yet word on where the refugees will be housed, the decision to accept Syrian refugees is particularly significant as the UAE will be the first country in the GCC to do so.
#UAE to receive 15,000 #Syrian refugees over the next 5 years. #Syria pic.twitter.com/KEkDQfUo0D

— Forsan UAE - English (@Forsan_UAE_EN) September 22, 2016