UNHCR's Refugee Coding Week in Middle East Creates ICT Jobs
More Than 10,000 Refugees Just Boosted Their Career Prospects By Learning This Skill
Egypt, Jordan, Lebanon, and Turkey are among the countries hosting the largest number of refugees, according to United Nations Refugee Agency (UNHCR). And this year Middle EastERN and African governments have invested $260billion into helping those people start careers in ICT. As part of a plan that benefits both the industry (there will be a shortage of 37,700 IT jobs in Saudi Arabia in 2017 for example) and those hoping to build new lives for themselves, tech company SAP held a special Refugee Code Week. It saw more than 10,000 people show up to learn skills that could help them climb the career ladder, and 43 percent of those taking part happened to be female.
Their most promising students were given the opportunity to join the boot camp in Jordan to focus on either Web Programming or SAP Business One skills during a 16-week program and since then, all of the graduates have found a job. Cue applause!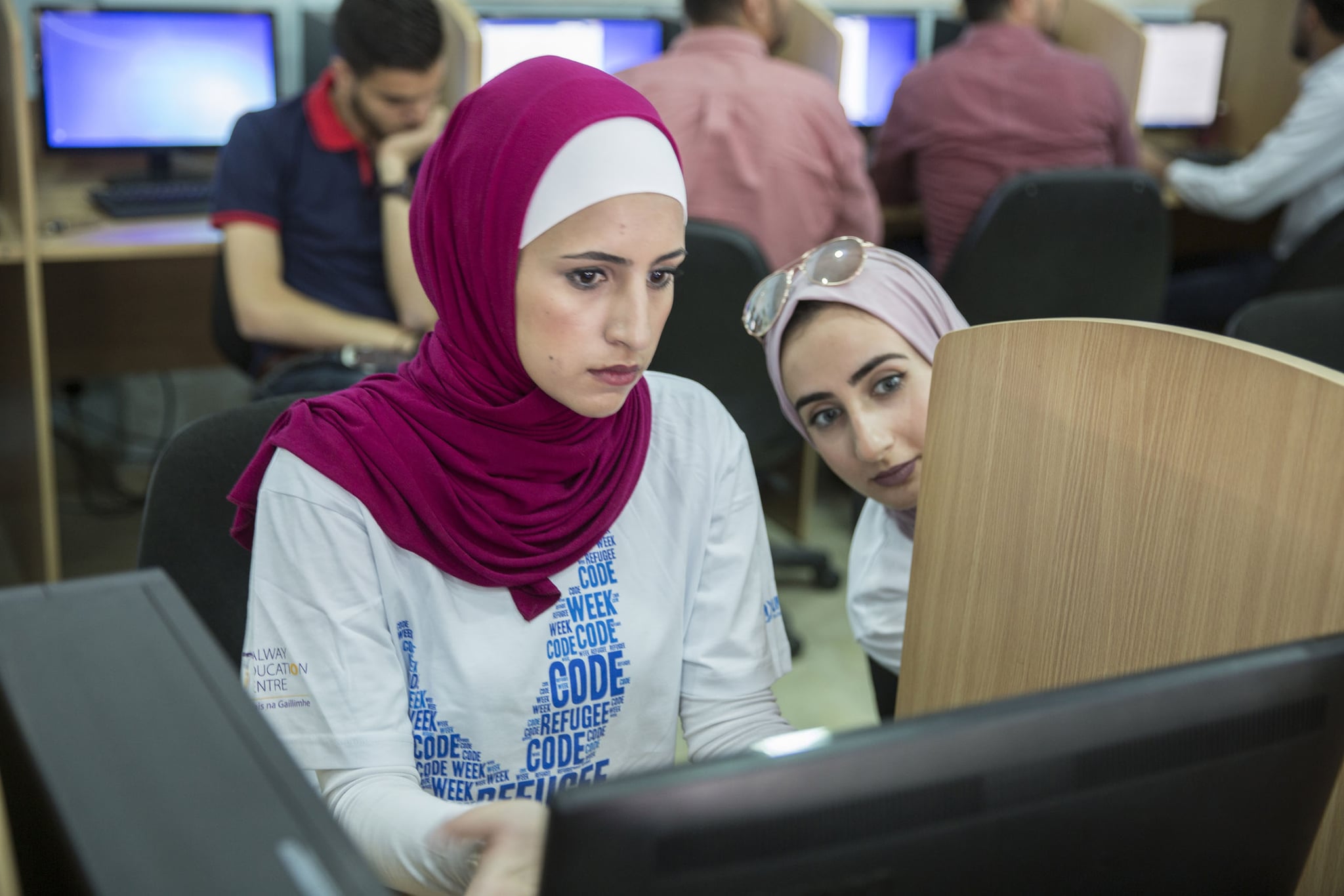 "The success of Refugee Code Week demonstrates how governments, the private sector, international organizations, and civil society can inspire and develop sustainable Digital Economy education models for youth. UNHCR and our partners are committed to helping the Middle East and Africa youth and refugees develop and launch their digital IT careers, help rebuild countries, and empower women," Brad Henderson, Corporate and Foundation Relations Lead at the United Nations Refugee Agency (UNHCR) said.
Now that's the way to do it!