Umbrellas in Mecca for Hajj
The World's Largest Umbrellas Are Set to Be Installed At Mecca's Grand Mosque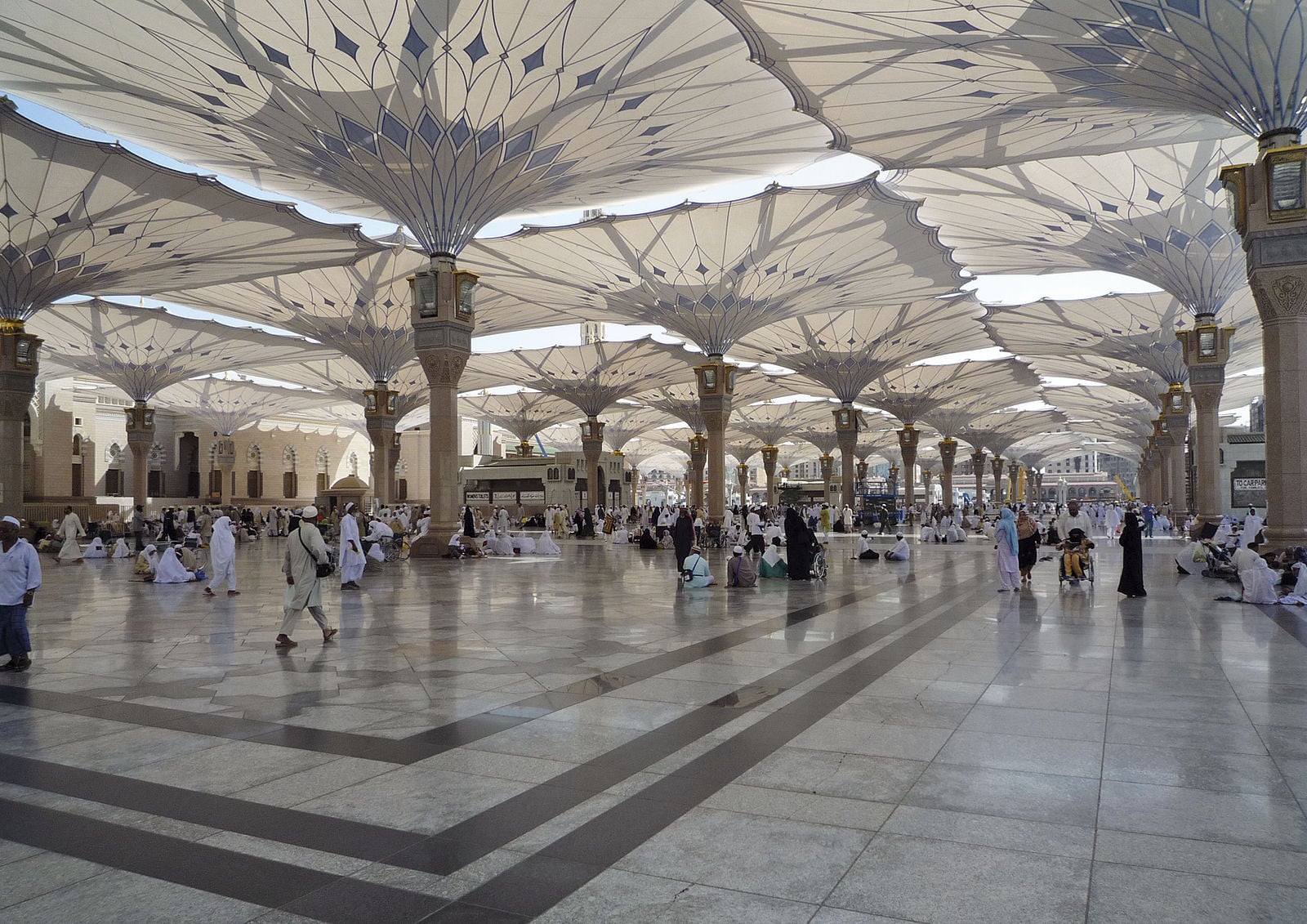 While they won't be ready for this year's Hajj, the world's largest umbrellas are set to be installed in Mecca just in time to provide shade to next year's pilgrims.
The umbrellas have been in the works for a while, and they will be installed at the Grand Mosque in Mecca. Over two million Muslims take part in the annual pilgrimage in Mecca, Saudi Arabia, and over the past few years, measures have been taken to ensure the safety and security of those performing the holy rite.
Desert heat and a scorching sun often lead to uncomfortable conditions for the pilgrims, but the new folding umbrellas, which will be installed at the Grand Mosque's courtyards and roof, will help make the heat a bit more bearable.
World's largest umbrellas to be installed at #Makkah Grand Mosque. https://t.co/EVcYeDKD3C #Saudi #SaudiArabia

— Arab News (@arabnews) August 24, 2017
According to Arab News, "the umbrellas will cover 53x53 meters, making them the largest in the world. The commander of the forces responsible for security at the mosque, Maj. Gen. Mohammed Al-Ahmadi, said temperatures are quite low inside the mosque due to air conditioning, but the umbrellas will provide comfort for pilgrims.
Mecca is preparing to welcome more visitors than ever in the coming years, and to prepare, they're building the largest hotel in the world. With over 10,000 rooms and 70 restaurants, Abraj Kudai is set to pass Malaysia's First World Hotel and Las Vegas' MGM as the biggest on earth.
The hajj is about to become more welcoming for everyone!
Image Source: Wikimedia