VIDEO: Watch Parkour Stunt at Dubai's Madinat Jumeirah
This Dubai Parkour Stunt Will Make Your Stomach Flip
If you've seen pictures of the Russian girl who likes to live life on the edge, that's nothing compared to this. Kie Willis, a parkour athlete from the UK, takes dangling a foot from a window or climbing a crane for the perfect selfie to new heights.
The XDubai athlete jumps over sheer drops and leaps up walls to film this promo for the gorgeous Madinat Jumeirah in Dubai. Kie's clip showcases just how stunning Arabian Resort is as well as his insane skills. But while viewers may be nervous to watch, he sees the video as "just another day at the office."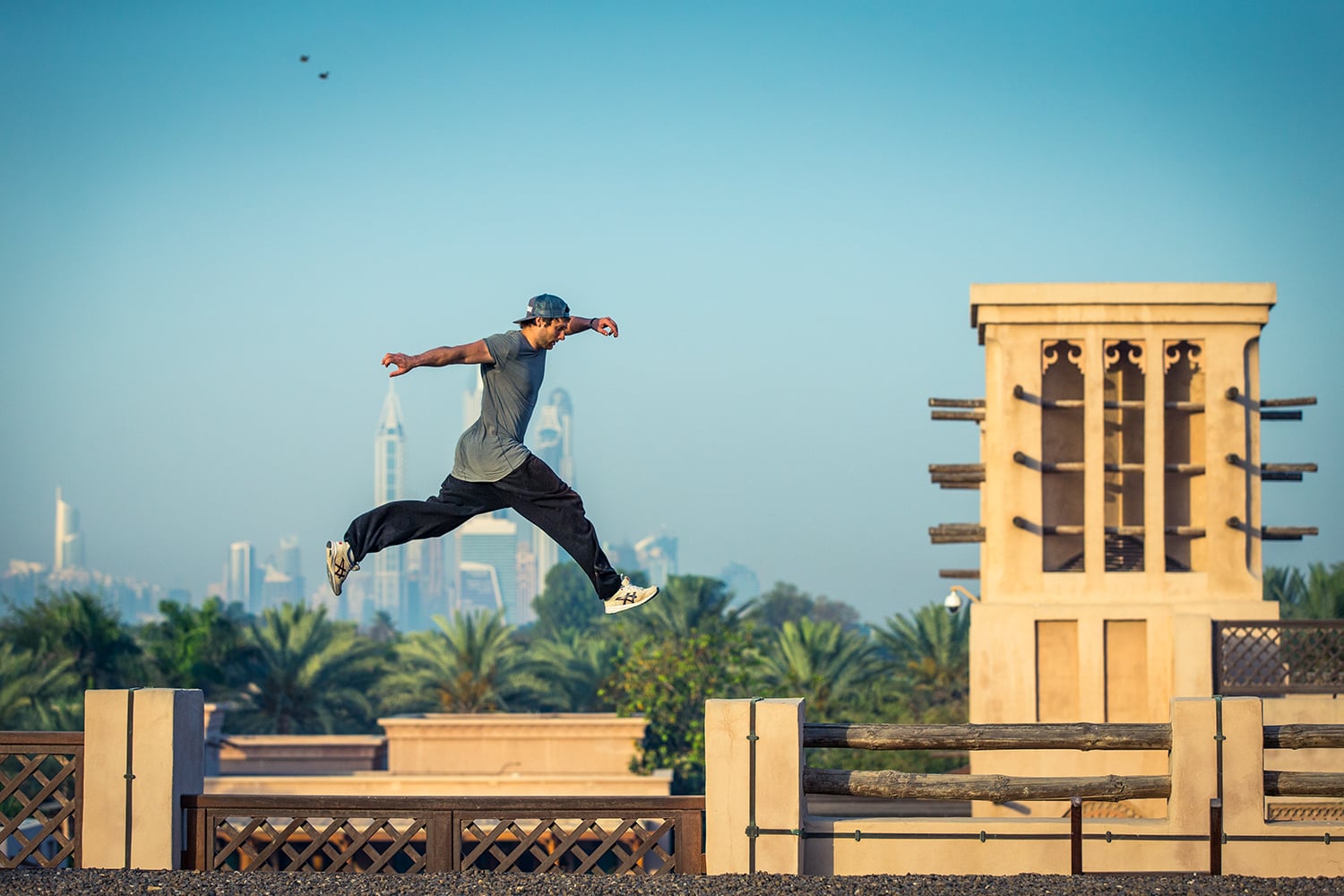 "There's no adrenaline rush, you generally only get adrenaline when you've made a mistake which is never a good thing," he explained. "Most of my mistakes are really stupid things like tripping over a curb! A momentary lapse of concentration is when they happen but the good thing is, there's no lapse of concentration at height, because I'm so focused the chance of failure is much less. I'm not blasé."
If this stunt entertained you then get excited to see more in the UAE.
"Dubai is definitely one of my favorite places for parkour and I visit around four times per year," Kie added. "We have a lot of new ideas for the city but I'm not allowed to tell you what they are just yet!"
We can't wait to see what else he has up his sleeve!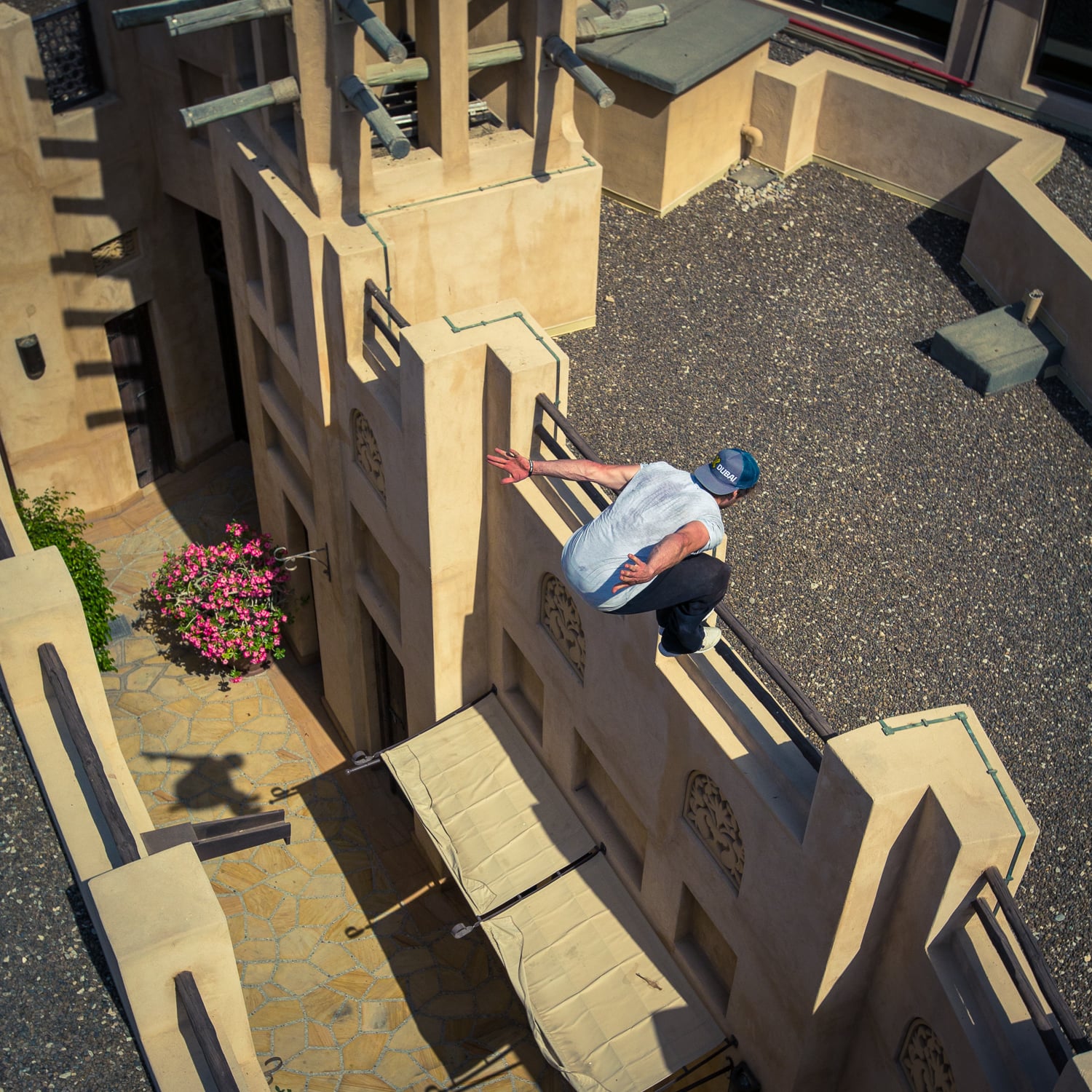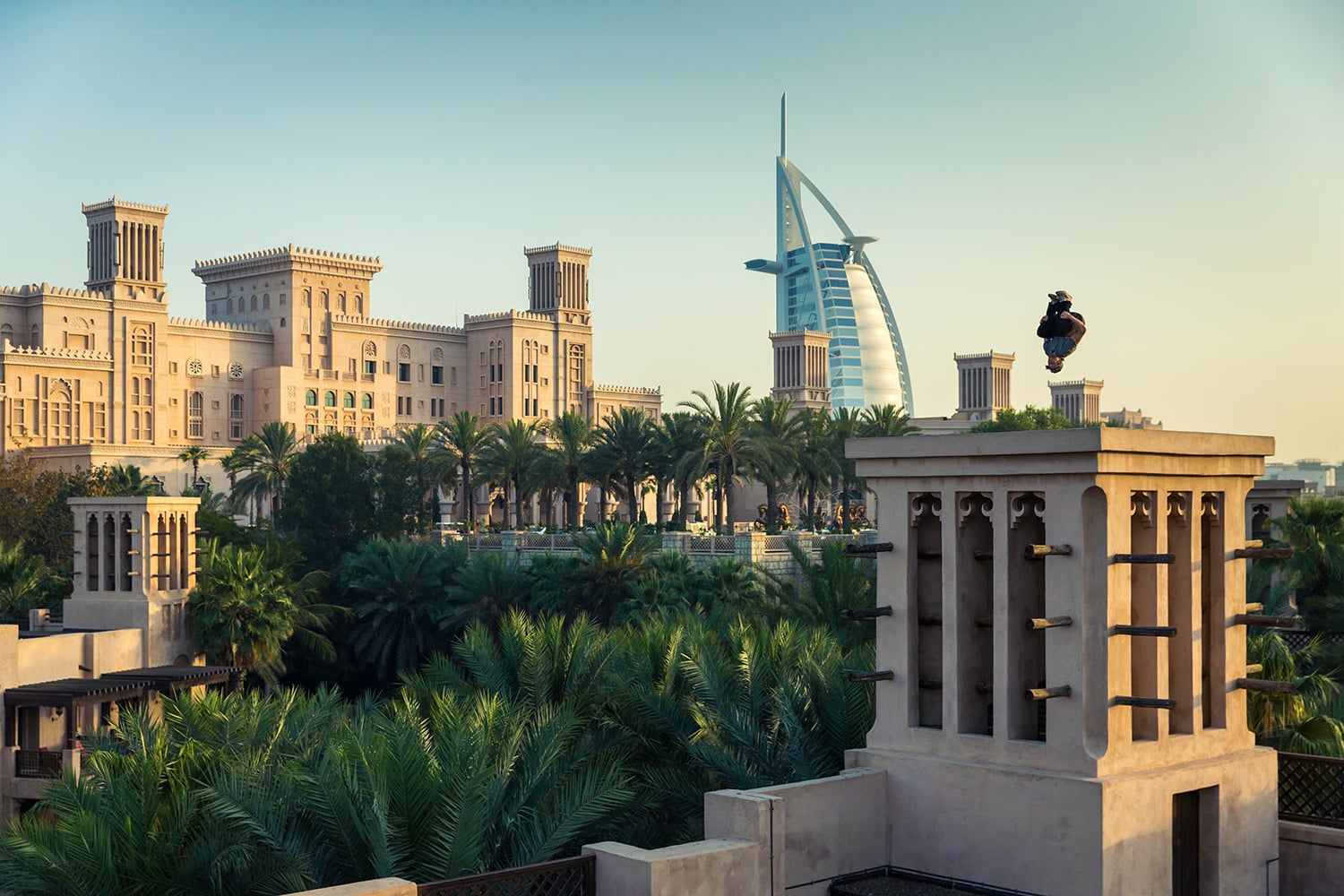 Image Source: Jumeirah