Virgin Atlantic Female Flight 2018
This Airline's All-Female Flights Honored the Suffragette Movement in the Best Way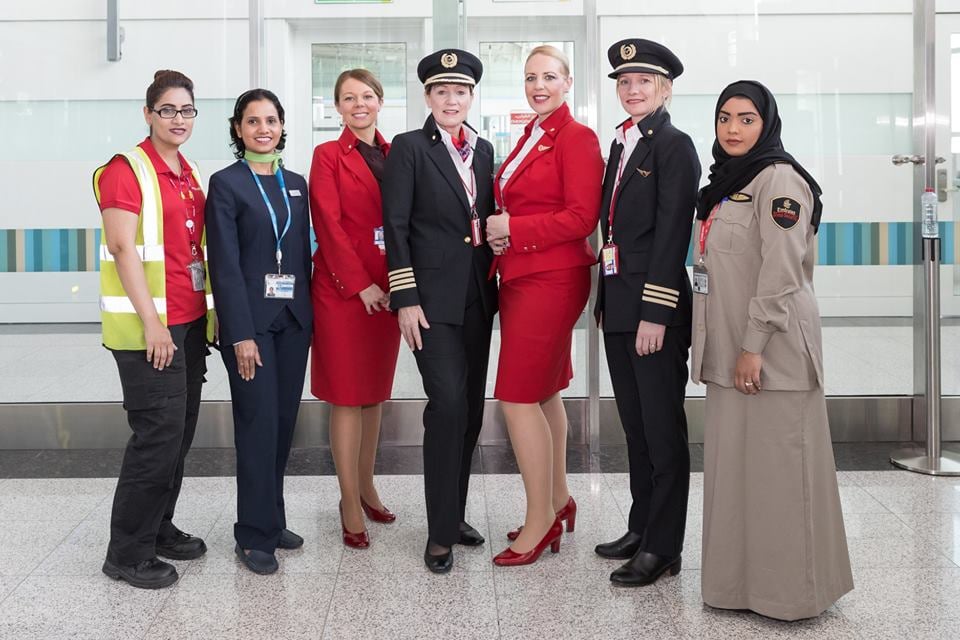 If you were on one of these flights, you were part of air travel history.
Virgin Atlantic took an all-female crew on their London Heathrow to Dubai route on Thursday, all in the name of International Women's Day.
Passengers on those flights were in the total care of women from the moment they checked in, in the air with female pilots, and right up until they landed – even the ground staff, gate staff and turn-around team were all ladies.
Instead of the airline's customary red lipstick, they rocked a purple hue, Barry M Matte Me Up Lip Kits in Avant Garde, in case you're interested. It was in a nod to the suffrage movement, when women wore white, green and purple – purple being a symbol for loyalty and dignity.
Captain Pauline Preston, who has flown for Virgin for 20 years, said that she would be humbled if her role might inspire another girl or woman to think beyond their dreams. She wasn't the only one at the helm of an all-female flight that day; Virgin Atlantic operate similar journeys from London Gatwick to Orlando, Florida and Manchester to New York.
Virgin Atlantic claim to have a significant higher number of women in their Future Flyer training program than their aviation counterparts; 22 percent of their current program is female compared to the average 5 percent across the global pilot workforce.
With women at the helm, we're guessing it was the smoothest flight that week.
They weren't the only airline celebrating the role their female staff play in making things happen, check out what Emirates did to acknowledge International Women's Day.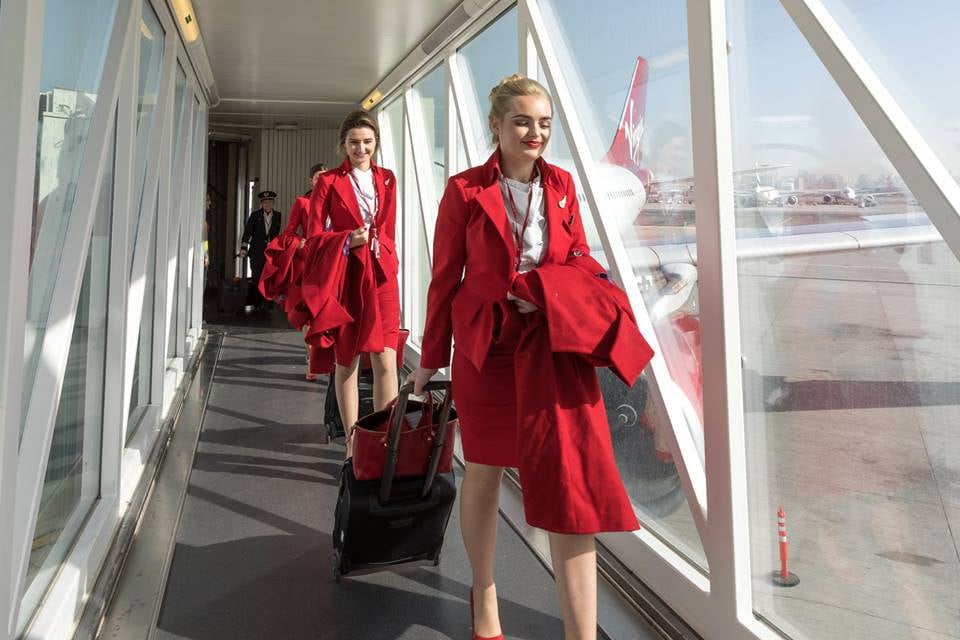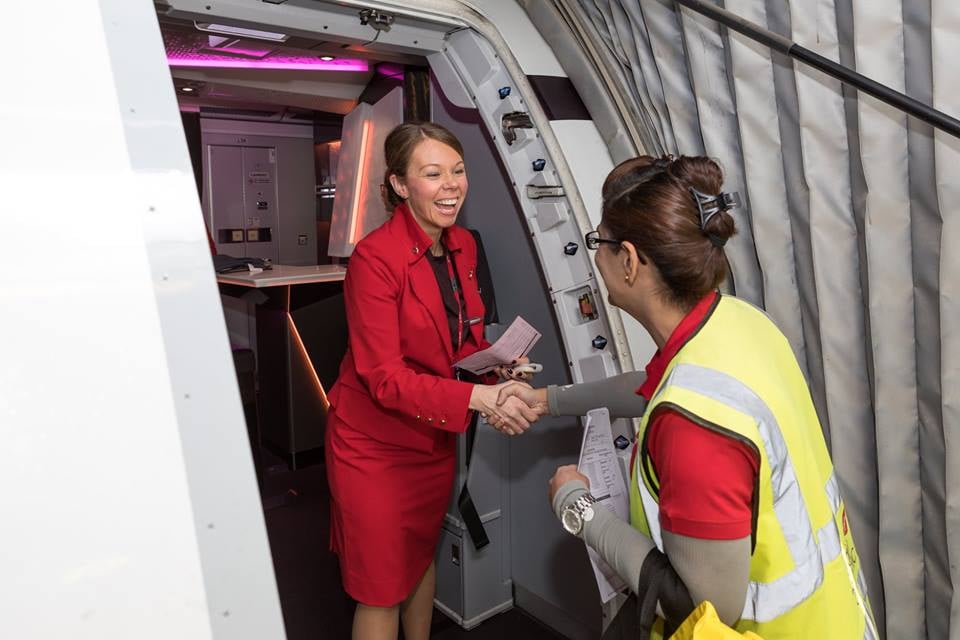 Image Source: Twitter user virginatlantic