Warner Bros. Abu Dhabi Theme Park
Everything We Know About Abu Dhabi's New Warner Bros. Indoor Theme Park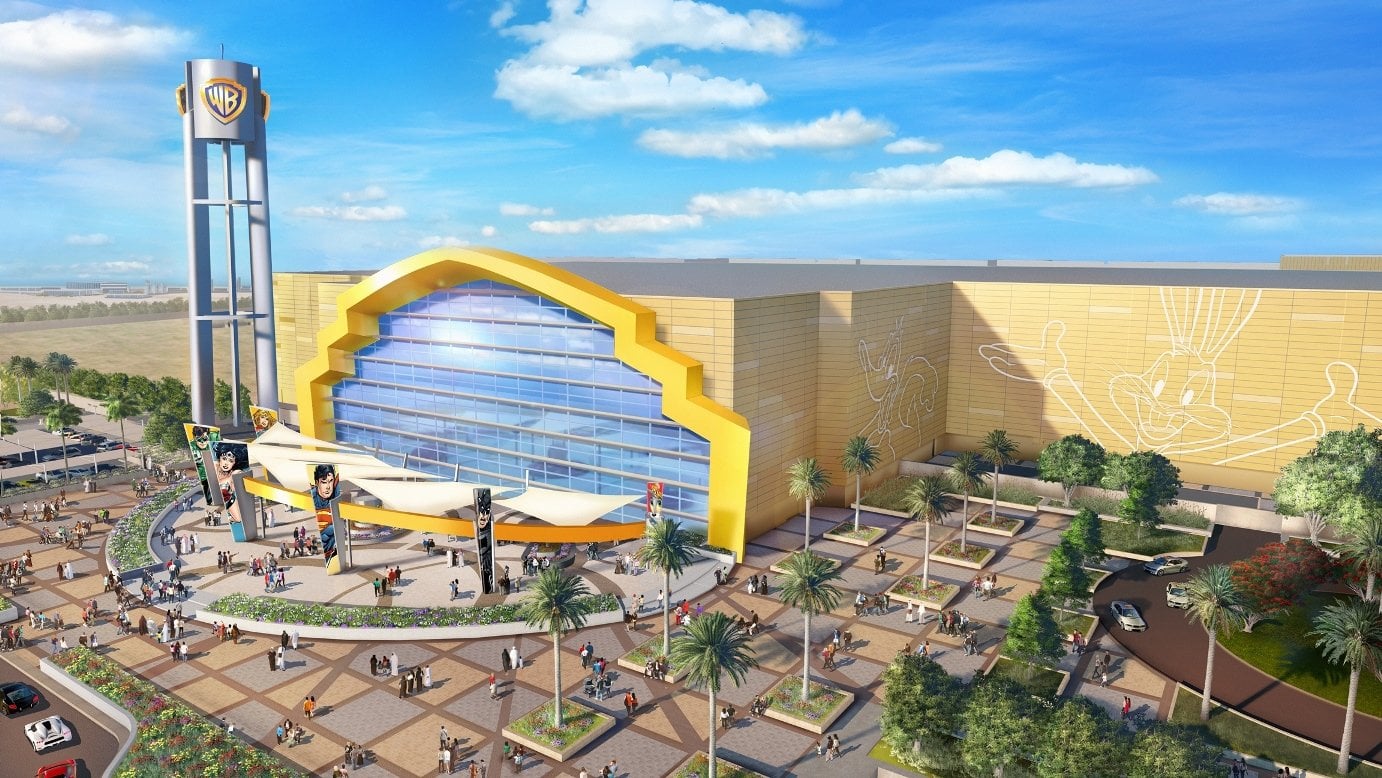 When Warner Bros. World Abu Dhabi opens this summer, there will be a lot to take in. Set to be comprised of six themed lands (Metropolis, Gotham City, Cartoon Junction, Bedrock, Dynamite Gulch, and Warner Bros. Plaza), the Yas Island park will clock in at 1.65 million square feet with 29 rides, family-friendly attractions, and live entertainment.
With the park set to open this summer, Variety got a peak inside two of the themed lands, Metropolis and Cartoon Junction, and if it's any preview of what to expect, we're in for a summer of fun.
"With the park well on track to open its doors to the public within mere months, we are incredibly excited to share our story with audiences around the world, and will be announcing the exact opening date very soon." Mark Gsellman, the park's general manager, said, speaking to Variety.
So far, we know that Metropolis will be a "Manhattan-like skyscraper city protected from villains by DC superheroes like Superman and other members of the Justice League including Wonder Woman, Aquaman, Green Lantern, Cyborg and The Flash, in addition to the Teen Titans."
Cartoon Junction features the characters and stories from Looney Tunes and Hanna-Barbera (think Tom and Jerry, Scooby Do, Bugs Bunny, Tweey Bird, and Pepé Le Pew).
Though there's no word yet on an exact opening date or pricing details, be sure to stay tuned for updates on this exciting new park!