Watanili Charity for Syrian Refugees
Photos of These Syrian Children Will Melt Your Heart for a Cause
In May, 2014, Syrian-born Yara Tlass founded the grassroots charity organization, Watanili. Based in Dubai, Watanili aims to support the people of Syria through art-therapy workshops and educational programs, particularly Syrian refugees in Reyhanli, Turkey. In addition to the art-therapy and educational programs, Watanili sponsors recreational activities inside Syria. According to Tlass, the end goal of her work is "to bring about a sense of normalcy and create a safe space for Syrian children to learn and grow."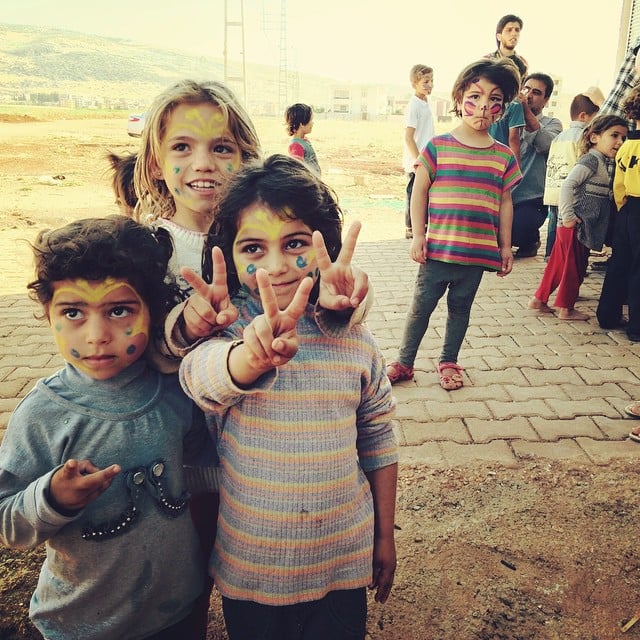 In 2015, Tlass launched uSfuur in connection with Watanili. uSfuur, a line of jewelry designed by Tlass and made in Dubai, means "bird" in Arabic, and with every uSfuur piece sold, a percentage of the money will be donated to Watanili.
"The connection [between Watanili and uSfuur] seems quite evident now," Tlass explained, "but really the project just came to mind as a light bulb moment. After having attended several art fairs, entrepreneurial lectures and start-up workshops, I felt the need to create something new and different that inspires me and speaks to me. So I came up with uSfuur. It is also symbolic to me because of the meaning of the bird, which conveys freedom, peace, serenity, independence and strength- all aspects that I cherish dearly."
uSfuur pieces are currently sold in Dubai at BOOM and at Mellow Shop in Town Center Jumeirah, but the organization also ships internationally. Orders can be placed by emailing usfuurinfo@gmail.com, and you can check out more pieces from their inspiring collection on their Instagram. Read more about Watanili here, and support the great cause with a donation!
Image Source: Watanili/uSfuur