Watch a Mermaid Show at The Dubai Mall
This Dubai Mall Attraction Allows You to Come Face-to-Face With Mermaids
Let's face it, the mermaid trend is not dying down anytime soon, so The Dubai Mall's latest attraction comes at a good time. Visitors to the biggest mall in the world won't just be stopping by at the Dubai Aquarium & Underwater Zoo's famous tank to see the likes of fish and sharks swim by, you can now get up close to mermaids.
The Mermaids of Arabia will be popping up to greet guests from behind the glass each Thursday, Friday and Saturday at 4pm, 6pm and 8pm until May 13. The performances are by artist, Hannah Fraser; and Marina Kazankova, a world record holder and champion free diver.
The actual Mermaid Reef will be open until July 1 and meet and greets will be available until June 1. For AED140 kids dreams will come true with a photo opportunity and the AED200 package includes a mermaid makeover and souvenir for little ones.
Too cute!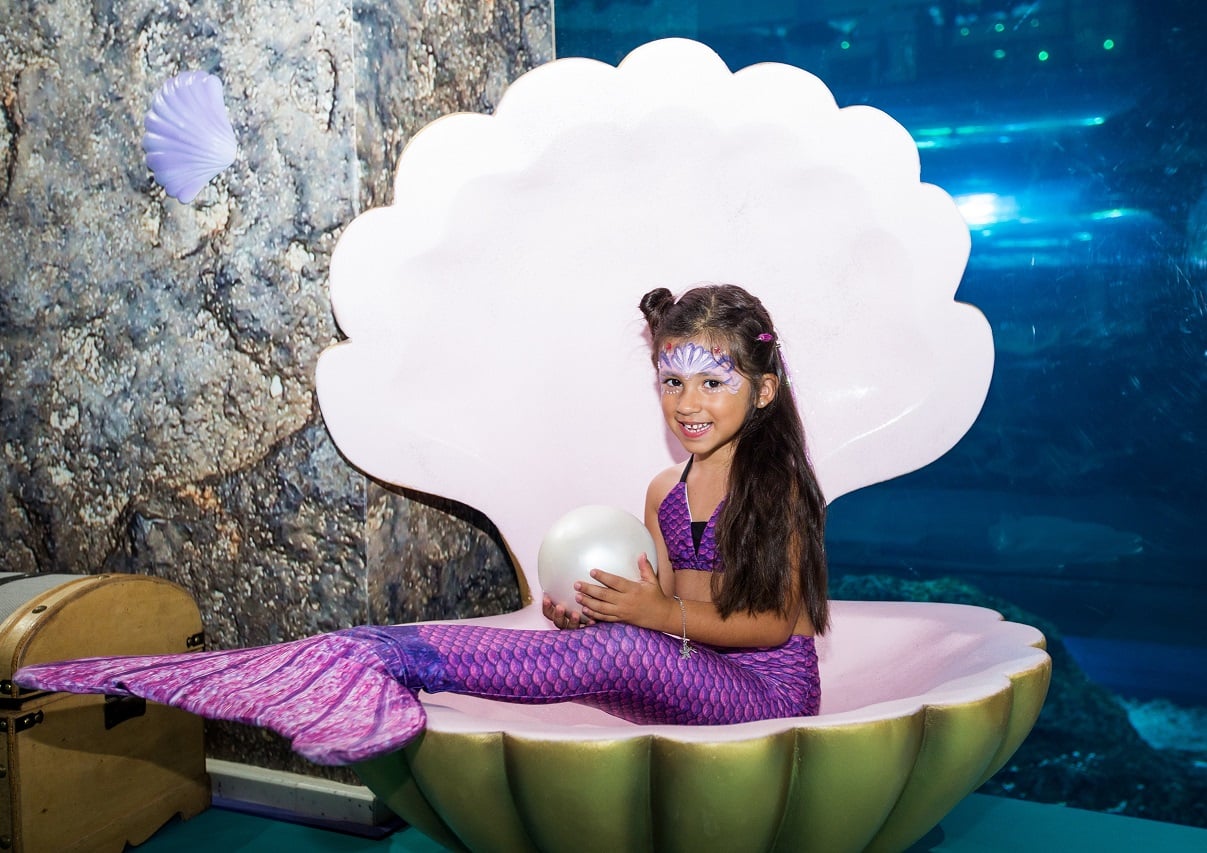 Image Source: Emaar