Watch Paint Melt Off a Virgin Australian Airplane
The Oddly Fascinating Way Emirates Paints Their Aircrafts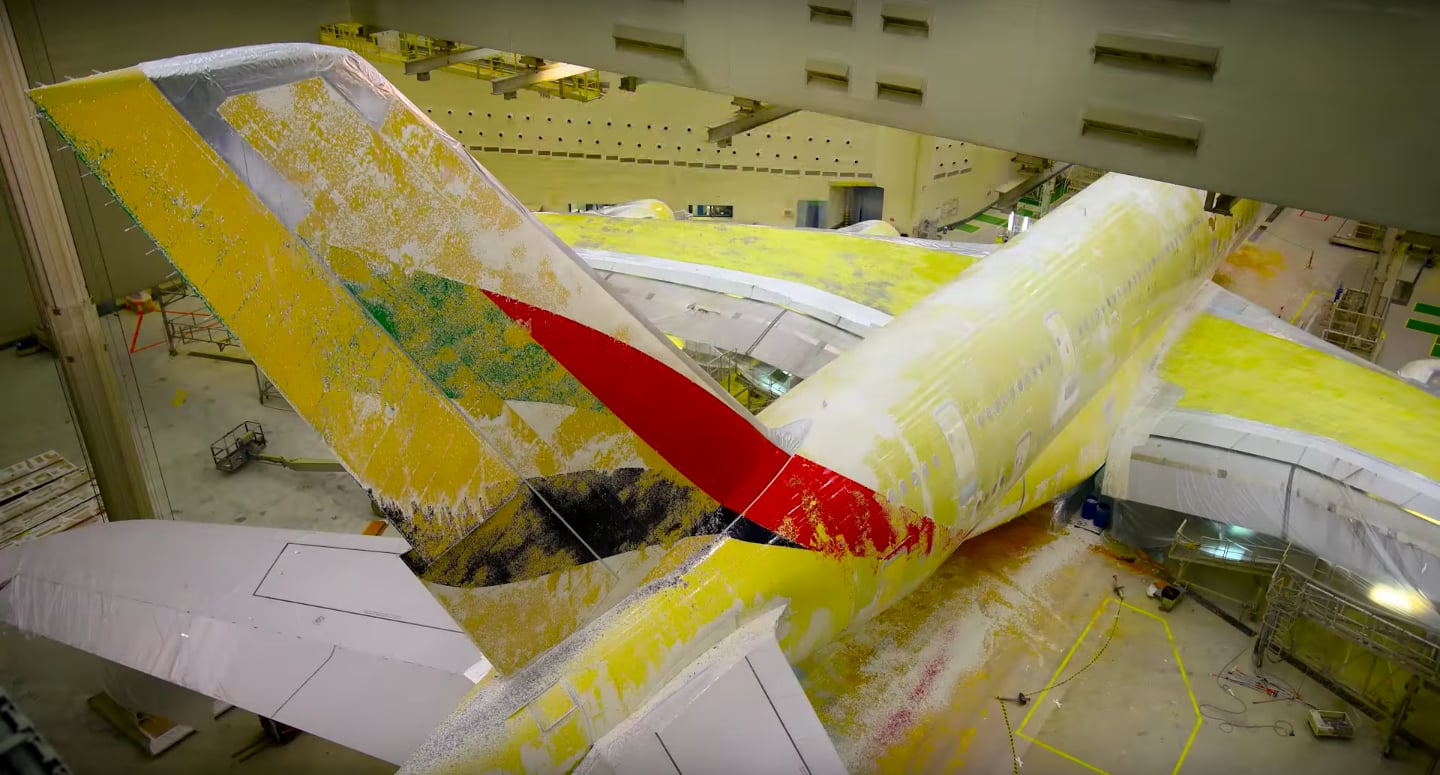 There is literally nothing more boring that watching paint dry...but watching paint be applied? That's a different story-- at least when it comes to airplanes.
You're more likely to notice a missing armrest or a broken bathroom door lock than you are to notice chipped paint on the body of a plane, but a lot of work goes into making sure the outside of the aircraft is maintained in tip-top condition.
34 people work 6,000 man hours over the course of 15 days to repaint an Emirates A380, but it's not exactly a straight-forward process.
Emirates breaks it down into four steps: "preparing and masking the aircraft to protect sensitive components from paint application; chemical stripping of existing paint; sanding of external surfaces followed by the actual phase of repainting which comprises of pre-treatment, painting of the aircraft with various coats, marking of signs and finally, the application of a clear coat for gloss retention. This is followed by an exhaustive inspection and quality assurance check before the aircraft is released back into service."
It's certainly exhaustive, but luckily, the aircrafts only need to be repainted every 7-8 years.
Watch the weirdly mesmerizing video below.