Wedding Dress Shopping Advice
5 Tips For Surviving Wedding Dress Shopping With a Friend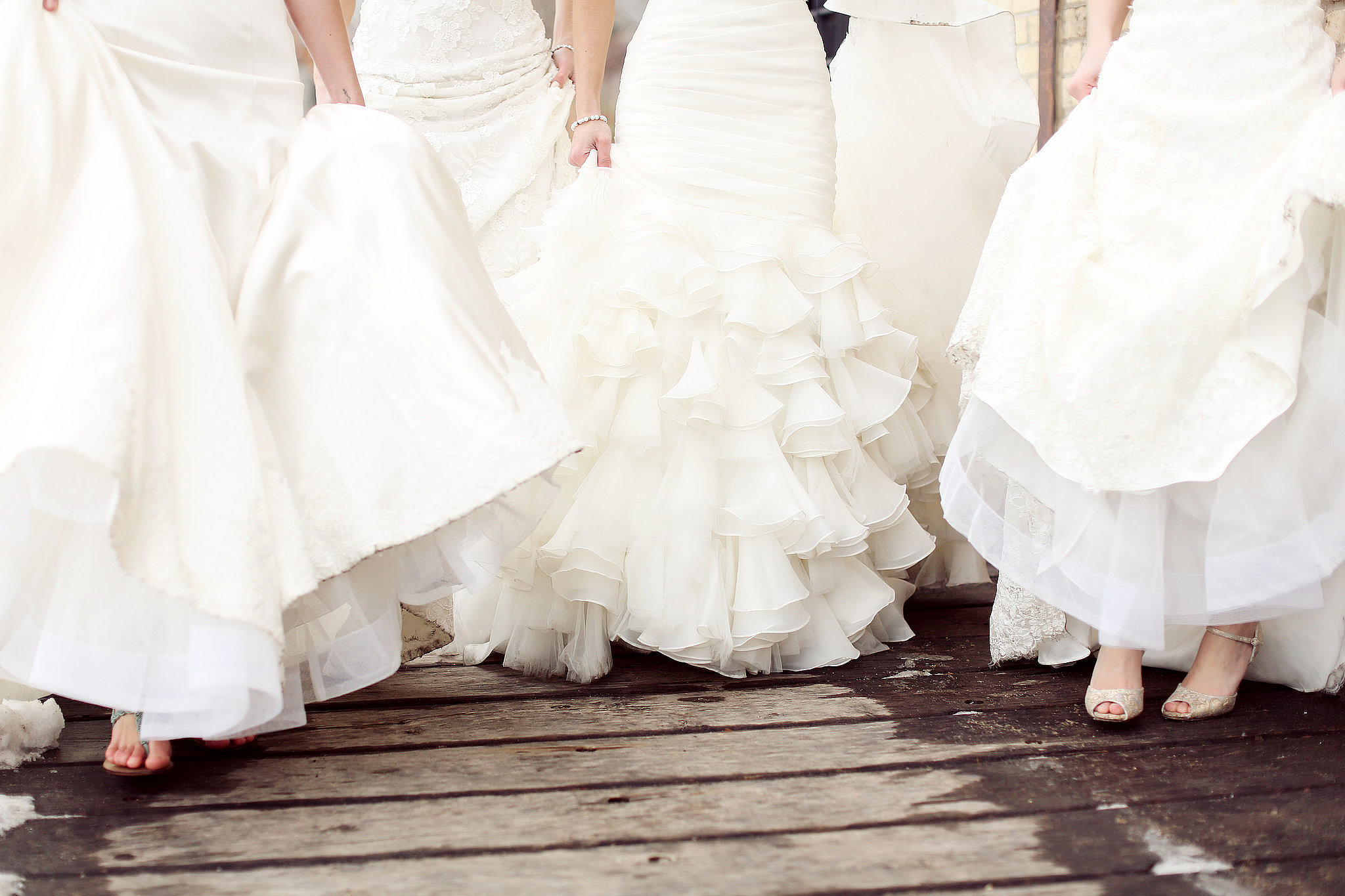 Wedding dress shopping when you're the bride is definitely stressful (thankfully I recently found mine without any major blood, sweat, and tears!), but being the friend that accompanies the bride-to-be carries its own stresses and responsibilities. If you're a bridesmaid or just close friend of the bride this wedding season, I've got some helpful tips for surviving dress shopping. And be sure to add your own tips in the comments!
Follow the bride-to-be's lead, so let her and the consultant pick the dresses unless she asks for your help. The last thing you want to do is grab a dress way out of her price range just to have her fall in love with it!
Try not to offer unsolicited advice. If the bride says, "Does this lace look pretty to you?" That's the time to say it reminds you of a tablecloth, not when she's tearing up and saying, "This is the one!"
Keep in mind that the goal is to find a dress, not play dress-up. While it's a good idea for the bride-to-be to try on a variety of styles, don't encourage her to go overboard by trying on 40 dresses at one appointment; it will just confuse her! Instead, help her keep her eye on the prize by reminding her what styles she's liked so far and if she feels comfortable in it.
Remember that it's her day, not yours. So even if you don't personally like the dress, if it flatters her and she loves it, be supportive.
Help plan post-wedding-dress-shopping cocktails or lunch for the bridal groupies. It'll help keep the day light and fun instead of stressful, and give the bride time to discuss her dress likes and dislikes.