What Yas Arena, Abu Dhabi Will Look Like
This Mega Development Is Going to Glitz Up Abu Dhabi's Waterfront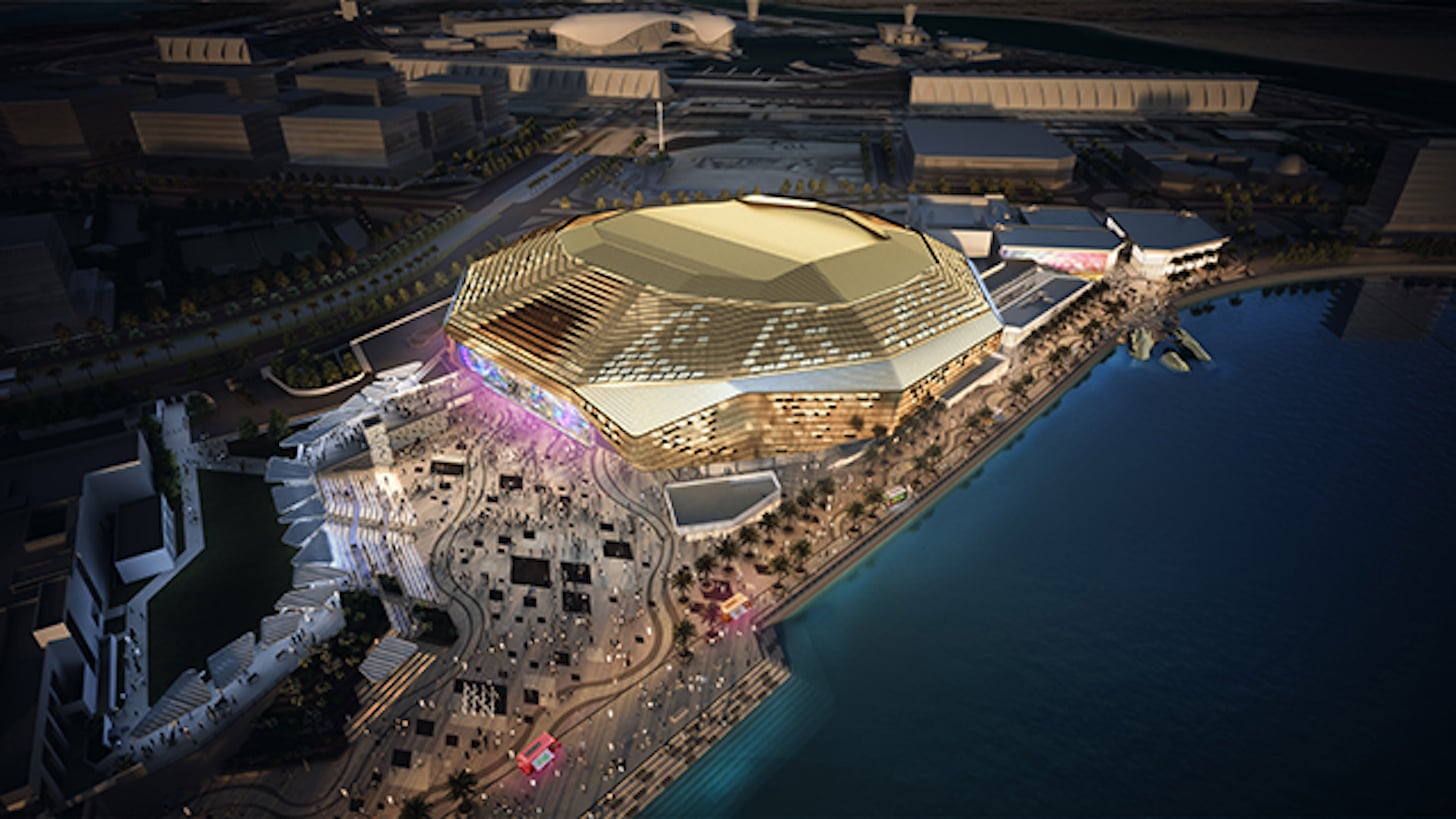 If you're excited about Dubai Arena coming in 2018, hold onto your chair because Yas Arena sounds and looks incredible. These new renderings from HOK, show just how gorgeous the southern part of Yas Island will look when the multipurpose building project is completed at the east end of Yas Bay.
While du Arena has hosted many of the big events in the capital of the United Arab Emirates (including the Formula 1 concerts), Yas Arena will welcome many of the huge sports and entertainment shows that come through. It can transform from a 500-seater theater to a 18,000 capacity venue depending on whether it's hosting a gig or mega conference.
Additionally, the VIP Lounge is expected to make a great ballroom or hospitality area for events.
With 50 dining outlets, two hotels, a beach club, 20 retail outlets and even a recreational pier, this is going to be the place to be in the UAE!