#WhereIsBana is Trending After 7-Year-Old Syrian Girl's Twitter Account Disappears
#WhereIsBana is Trending After 7-Year-Old Syrian Girl's Twitter Account Disappears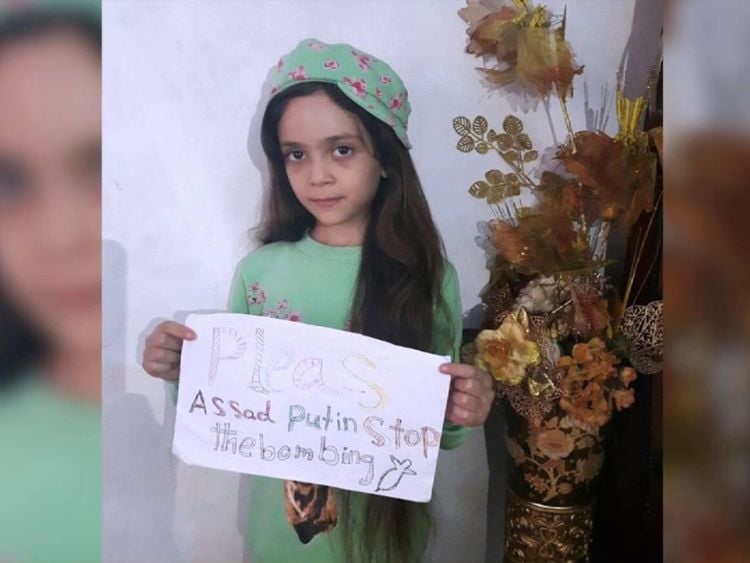 Bana Al-Abed had over 100,000 Twitter followers when her account mysteriously disappeared from Twitter on Sunday, and her followers are searching for answers.
Bana, who lives in East Aleppo and whose mother Tweets on her behalf, posted a harrowing message on the account on December 4th-- the last before it was deleted.
Among Bana's followers is Harry Potter author J.K. Rowling, who sent the 7-year-old the Harry Potter series after learning that she was a fan. Since the disappearance of the account, Rowling has joined thousands of others on Twitter in search of the little girl. Using the hashtag #WhereIsBana, Rowling posted a series of Tweets and retweets asking for information about Bana and her family.
#Whereisbana ? Please Re Tweet pic.twitter.com/G5WJ1BtaNA

— Free Syria Media Hub (@Free_Media_Hub) December 4, 2016
Earlier this month, Rowling Tweeted a video of Bana speaking in broken English to the camera. "I am on the run," she says.
From @AlabedBana in #Aleppo pic.twitter.com/ZHHRpZVVp6

— J.K. Rowling (@jk_rowling) December 2, 2016
Bana's whereabouts are currently unknown, and as violence escalates in Aleppo, many people on Twitter are concerned for her safety.
I hope she reappears in somewhere safer than her current place, please, she's just a seven years old girl #WhereIsBana #StandWithAleppo

— Caro✨ (@purrima) December 4, 2016
I'm so worried about little Bana. I hope she's safe... #whereisbana

— T.R (@OfficiallyTab) December 5, 2016
#WhereIsBana spreading this as not only a concern for Bana but all struggling Syrians. Praying for their safety. pic.twitter.com/OreO8jtJ4R

— jules (@juliemcharette) December 5, 2016
As of now, a search on Twitter for her account results in a message that reads "Sorry, that page doesn't exist!" And it's unclear as to weather Twitter deleted the account or the family felt pressure to delete it. In the past, Bana's mother expressed concerns that the handle was bringing too much attention to her children, and it might make them a target.
Let's hope Bana and her family are safe, and that we'll have more information soon.