Who Are The Most Followed Leaders in The World?
Sheikh Mo is the Most Followed Leader in the Arab World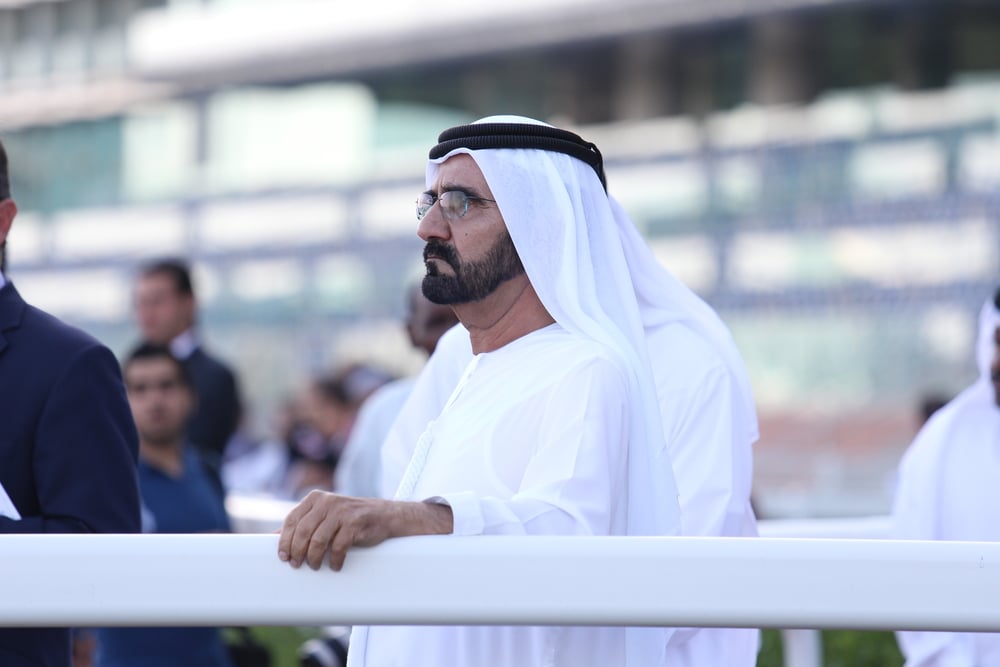 We have a lot of love for Sheikh Mo here in the UAE, but it turns out he has just as many fans abroad as he does at home.
Burson-Marsteller's 2017 Twiplomacy study was released this week, revealing the world's most popular leaders--according to social media--and Sheikh Mo ranks among the top ten most followed leaders in the world.
The survey drew its findings by identifying "856 Twitter accounts belonging to heads of state and government, and foreign ministers in 178 countries, representing 92 percent of all UN member states, with a combined audience of 356 million followers."
With over 33 million Twitter followers, Pope Francis is the most followed leader in the world (just to put his following in context, Kim Kardashian has 53 million Twitter followers...). Following the Pope is perhaps government's most infamous Tweeter, Donald Trump (30.13 million), and then India's Prime Minister Narendra Modi, who has a few hundred thousand less followers than Trump.
With a little over 7 million followers, Sheikh Mo is the 9th most followed leader in the world.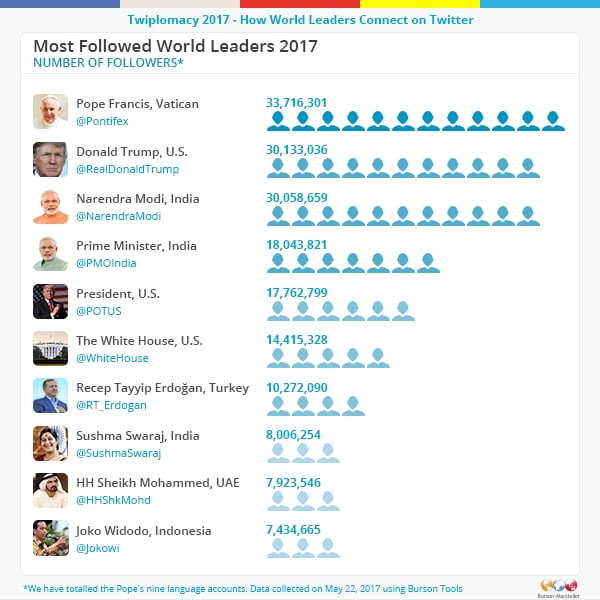 The study also broke down leaders' followings by region, and Sheikh Mo is the most followed leader in the Arab world. With 7.9 million followers, he has nearly one million more followers than Jordan's Queen Rania, who is the 2nd most followed leader in the region.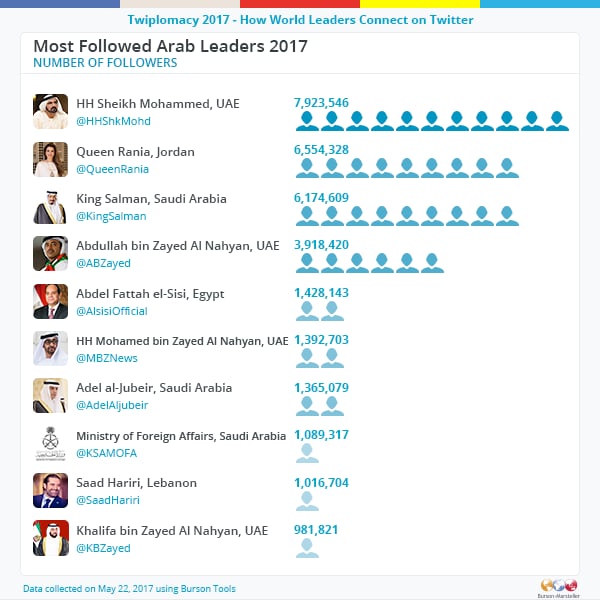 Sheikh Mo isn't the only Arab royal to make the list: Saudi Arabia's King Salman was ranked the #1 most effective leader this year. "Each of his tweets has received an average of 147,456 retweets," the study explains. "He posts exclusively in Arabic and without any visuals, but every tweet is a digital home run."
In comparison, Donald Trump, who is the 2nd most effective world leader, only receives an average of 13,000 retweets per post.
You can read the complete study here!