Woman Defends Her Small Wedding Band
Woman Responds to Her Wedding-Ring Shamers With 1 Epic Facebook Post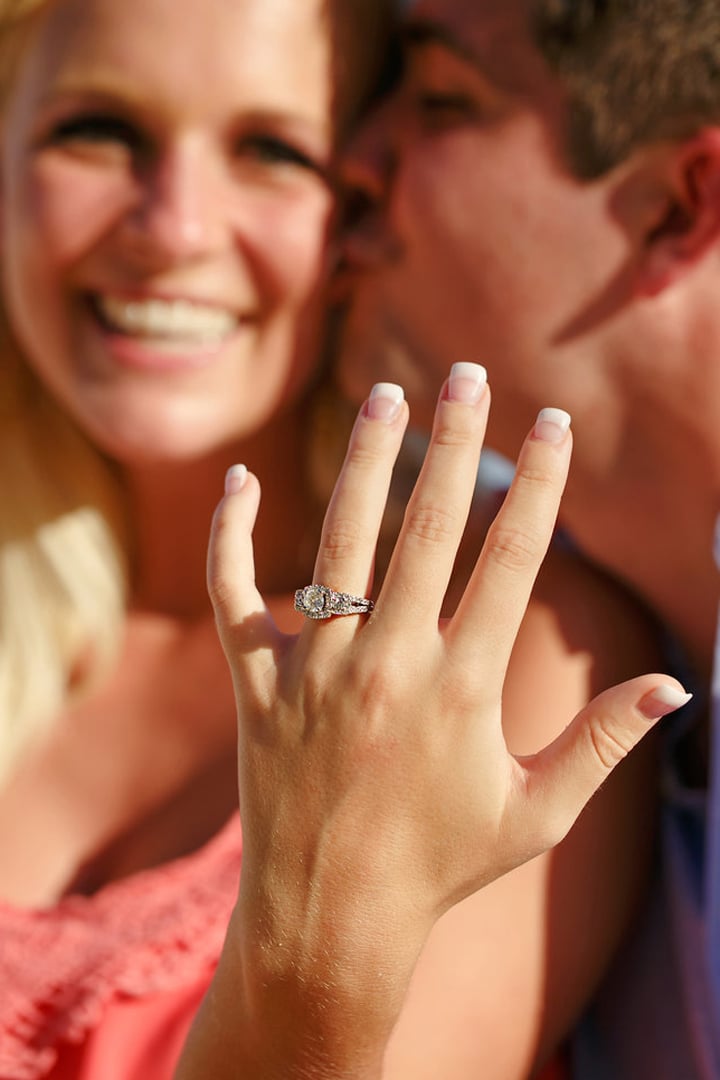 When it comes to engagement rings, should the size really matter? For one woman it absolutely does not. After friends and family told Rachel Pedersen to "upgrade" her small wedding ring, Rachel took to Facebook to defend her decision to keep and love it. For the record, her ring is composed of a cluster of tiny diamonds formed in a square with surrounding sparklers on the band.
In a post that has since been removed, she explained that those close to her think the ring doesn't symbolize the success she and her husband are achieving and wrote that one person even said she should wear a bigger ring for important events, "so people don't think you're not successful."
Of course, Rachel completely disagreed on ring size dictating success and said it was a more powerful symbol for love.
"My ring symbolizes a whirlwind, storybook, 'make you sick' love story . . . It reminds me of how my husband and I met and fell at in love in one night at a Perkin's diner. He worked as a window washer, and I was a single mother," she said.
This powerful statement resonated so much with users that it not only received over 144,000 "likes," but commenters also shared their own engagement ring stories. One woman wrote, "I don't need an eternal diamond, I only need him" while another person said, "To me it's not the ring that matters, it's the way your husband looks at your when he does little things to make you happy."
Rachel ended the post with one final phrase that brought all her haters to shame, writing, "He drained his savings to gift me with a small token of his love. I say small, only because it pales in comparison with how big his love is, even now, after years of marriage. That, my friends, is success to me."
Mic drop. Done. Bye.