Women Driving in Saudi Arabia
Saudi Women Speak Up With New Hashtag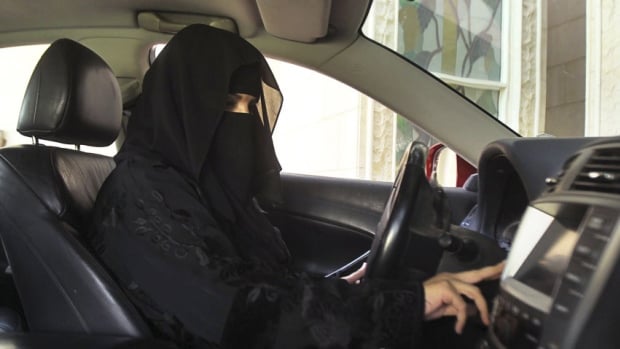 A new hashtag is trending on Twitter, and people are turning to the social media platform to raise awareness for an event that's over a month away.
#IWillDriveJune15MyCar, or #ساقود_سيارتي_١٥_يونيو in Arabic, has been mentioned over 1 million times in the past two days, and people from around the world are coming together to show support for the day.
In Saudi Arabia, where women are not allowed to drive, the hashtag is part of an ongoing conversation about getting women behind the wheel.
As expected, the reactions on Twitter have been mixed, with some expressing support and joy at the inititive, while others have scoffed at the possibilty of women ever driving in the Kingdom.
#iwilldrivemycarjune15 These women are equals, end of story, it's a way of controlling them, a form of spousal abuse, let them drive 😡🇦🇺

— Mr NoBull 🇦🇺 (@Mr_Nobull) May 11, 2016
Ok, good luck mam 👌🏼

#ساقود_سيارتي_١٥_يونيو

— متوترجي (@MtoterG) May 8, 2016
We're looking forward to women taking this initive, and to contining the important conversation surrounding this issue. Join in on Twitter with #IWillDriveJune15 or #ساقود_سيارتي_١٥_يونيو, and watch the video below for a humorous take on the issue!