World's Largest Book, This Is Muhammad, at Al Wadha Mall
The World's Largest Book Is in Arabic and Weighs a Whopping 1,500kg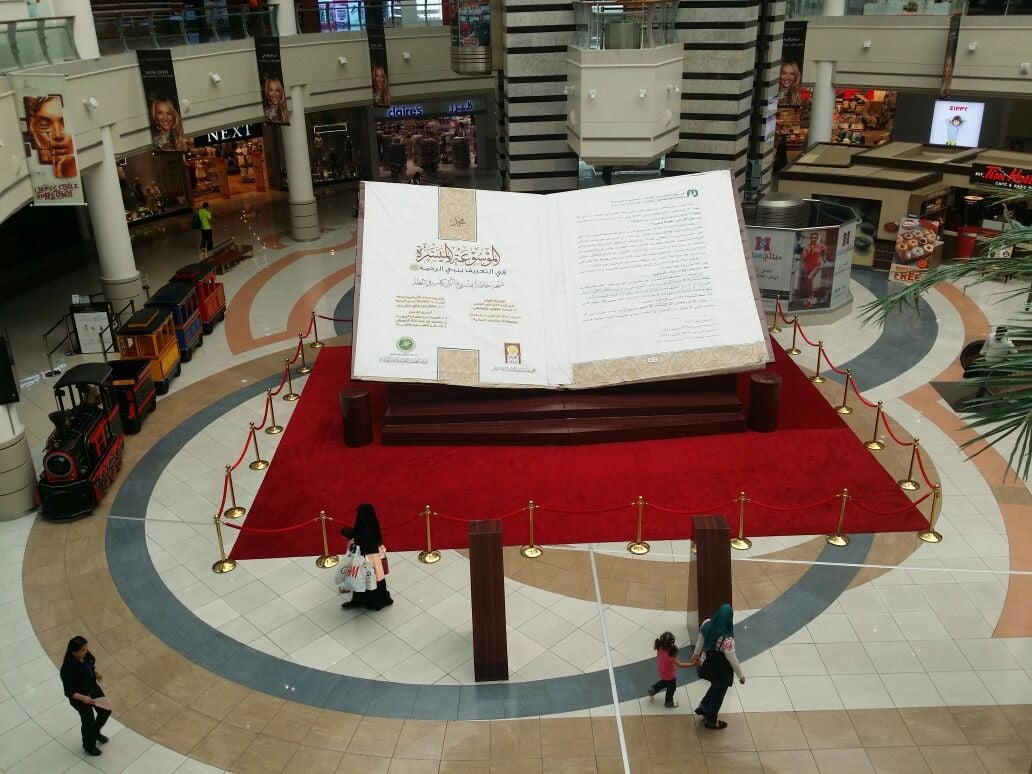 If you're a big reader then this story is for you – literally. The world's largest book is currently on display at Al Wadha Mall in Abu Dhabi and it's so huge it weighs 1,500kg. Containing 431 5m x 8.06m pages, it's doubtful you'll be able to make your way through the text on a visit to the shopping center, but it's still exciting to simply be in the presence of the most expensive book on the planet.
Titled, This is Muhammed, Mr. Mohammad Nauman Thakur, General Manager, Al Wahda Mall said: "At Al Wahda Mall, we are looking forward to spread the right message during the holy month of Ramadan. With the award-winning book display, I look forward to many visitors come forward to visit the mall along with their family and friends and make the most of the Holy month of Ramadan and the days of Eid Al Fitr.
"Visitors are invited to click pictures along with the book, and participate in the 1 million signature campaign as this is the last opportunity to witness the book in the region."
Catch it before it's gone!