World's Largest Flag in Sharjah
Sharjah Just Entered the World Record Book With This Flag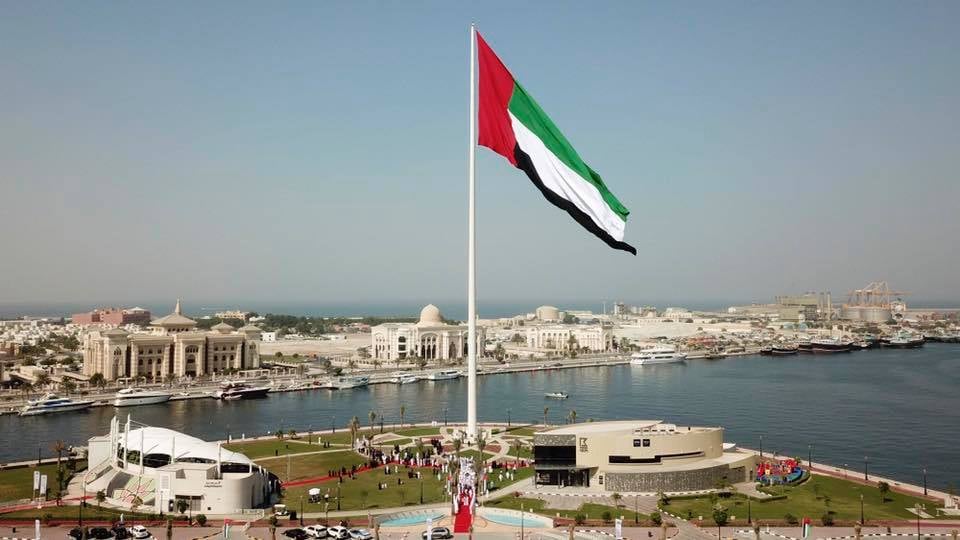 While Dubai is no stranger to major world records (world's tallest building, world's largest mall...the list goes on), it's not as often that the smaller emirate of Sharjah gets the spotlight.
Now's the time, though, as Sharjah's Flag Island has been inducted into the Guinness World Records this week.
Flag Island in Sharjah officially entered the Guinness World Records when they raised what is the world's largest flag. The unveiling was part of Flag Day, which was celebrated across the UAE last week.
State news agency WAM reports that the flag is 70 meters long and 35 meters wide, making it the largest flag ever to be hoisted on a fixed flagpole.
Kholood Al Junaibi, Manager of Flag Island, said, "Since its inception, Flag Island has proudly been a venue that has the UAE flag as its central showpiece, with its aim being to inculcate the values of patriotism and loyalty to our much-loved country."
Flag Island's official Facebook page also shared the news, writing, "The Flag Island, Sharjah's iconic tourist destination, has entered the Guinness World Records after raising the world's largest flag. The successful attempt formed part of the spectacular national festivities the island organized on Thursday and Friday as part of the nationwide Flag Day celebrations."
With biking and running tracks, a number of family friendly activities, and live entertainment, the new attraction is just another reason to visit Sharjah!
Image Source: Flag Island