World's Largest Gold Ring in UAE
The World's Largest Gold Ring Is in the UAE and It's Pretty Ridiculous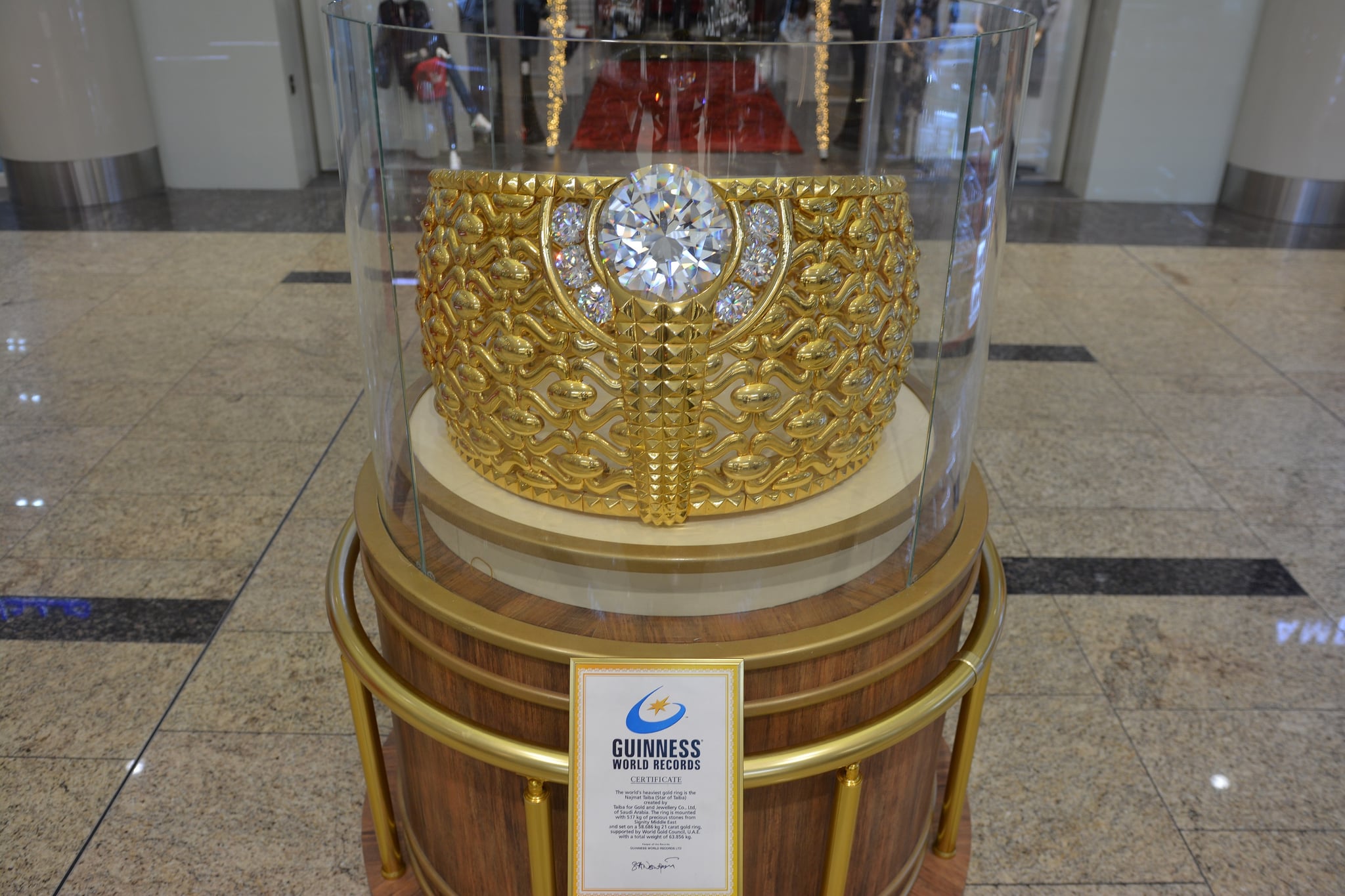 With its famous gold souks and seemingly endless amount of Guinness World Records, this UAE superlative shouldn't surprise us but somehow it still does.
The emirate of Sharjah is currently housing the largest gold ring on the planet and it's more likely to fit around a waist as opposed to a finger. Named the Najmat Taiba (Star of Taiba), the 21-carat piece weighs approximately 64kg and that includes 5.1kg of stones, diamonds and 615 Swarovski crystals.
It took 10 hours a day for 45 days for 55 jewel smiths to complete the piece displayed in Sharjah Centre. Dubai-based company, Najmat Taiba, paid $547,000 to make it 18 years ago but nowadays it's worth a whopping $3million. Back then gold was valued at $250 per ounce however now it has shot up to $1,497.50.
Wow!
Image Source: Sahara Centre