World's Largest Library in Dubai
The Arab World's Largest Library Is Opening in Dubai, And It Looks Just Like a Book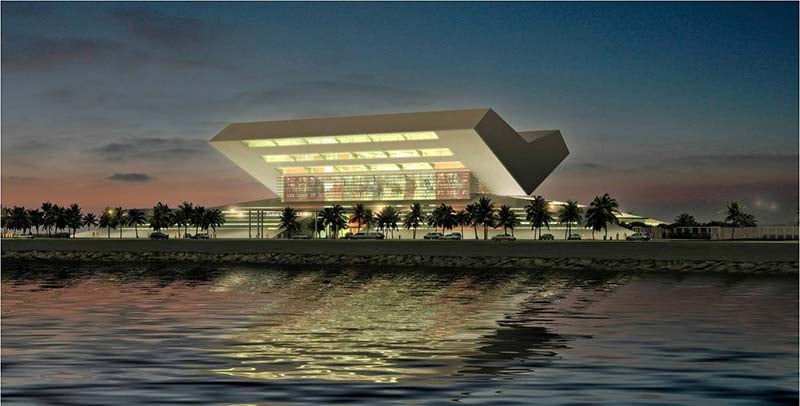 Nine months ago, Sheikh Mohammed bin Rashid announced that a mega-sized library would be opening in Dubai. Overlooking the Dubai Creek, the Mohammed bin Rashid Library, located in Al Jaddaf, is set to house more than 1.5 million volumes, 1 million audio books, and 2 million e-books.
"We want a dynamic library that will reach you before you reach it and which encourages you to start reading from childhood while supporting you as a scientist, researcher or specialist when older," said Sheikh Mohammed, when announcing the project. "The library will be a compound for books, a community for readers and writers, and an association for content, culture and thinkers.
"We are the leaders of civilization, duty and culture, and so we need to revive the spirit of learning and curiosity within our culture through innovative initiatives that push our boundaries," continued.
Though no opening date has been set, photos have revealed plans for the new 66,000 square meter structure, and it looks just like a book!
Dubai Media office Tweeted photos of the project, and it's pretty impressive!
Take a look below--and bookworms, get excited!
Director General of @DMunicipality views progress of Mohammed bin Rashid Library project covering an area of 66,000 square metres #Dubai pic.twitter.com/R1qhp3lxbp

— Dubai Media Office (@DXBMediaOffice) August 7, 2017