World's Largest Zip Line Opening in RAK
The World's Largest Zip Line Is About to Open in RAK and You Have to See It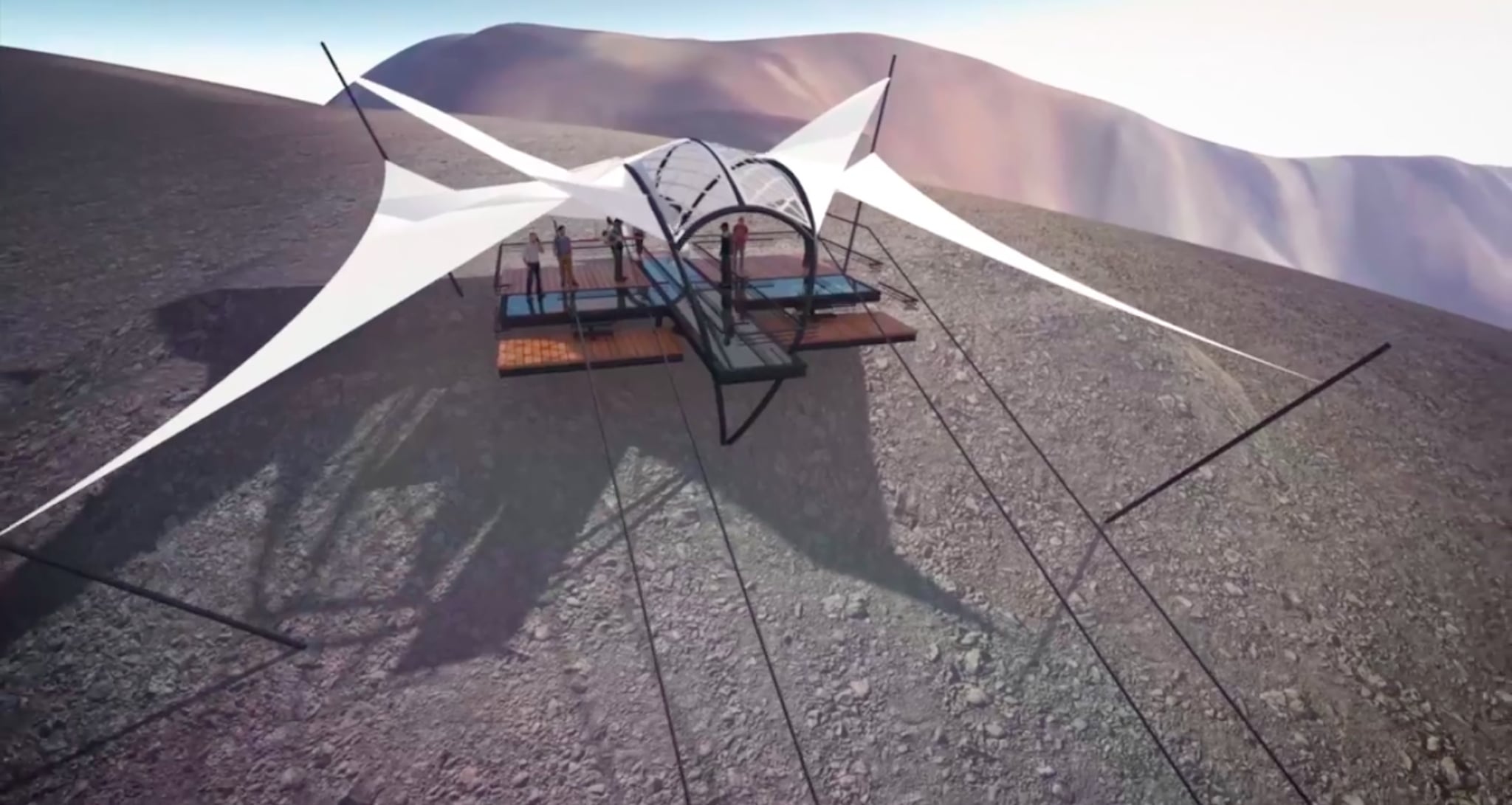 The UAE is home to many accolades, and another major feat is about to land the country in the record books.
This December, the world's highest zip line is set to open in Ras Al Khaimah. The zip line, which will fling adventure-seekers across the Jebel Jais mountain at a terrifying 120kph, has been two years in the making. The National reports that the attraction will be 1,9000m above sea level and 500m above the road. It will be significantly longer than the current longest zip line, which is 2.2km long and located in Peurto Rico.
According to The National, the new zip line is "part of an ongoing development plan to build a zip line park at Jebel Jais consisting of eight to 10 zip lines, one of which, at 1km long, will launch alongside the longest in the world in December."
"This zip line will be like no other experience out there," said Haitham Mattar, the chief executive of RAK Tourism Development Authority, which is behind the project.
"Once harnessed to the zip line in a horizontal superhero position, participants will soar through the sky as if they're a bird for about 2 and a half minutes. It's the closest you can get to the experience of flying.
"The flight will take them to a suspended landing platform where they will be transferred to a second line to complete their journey back to the ground. In its first phase of operations, the zip line will be able to accommodate 250 people a day - that's 100,000 in a year.
"Nothing like this exists in the world – let alone this region. It is a true first for Ras Al Khaimah and adds another amazing attraction to the UAE's diverse tourism portfolio."
We know our National Day plans!