World Monument Tributes to Manchester
Cities Around the World Are Honoring Manchester in This Touching Way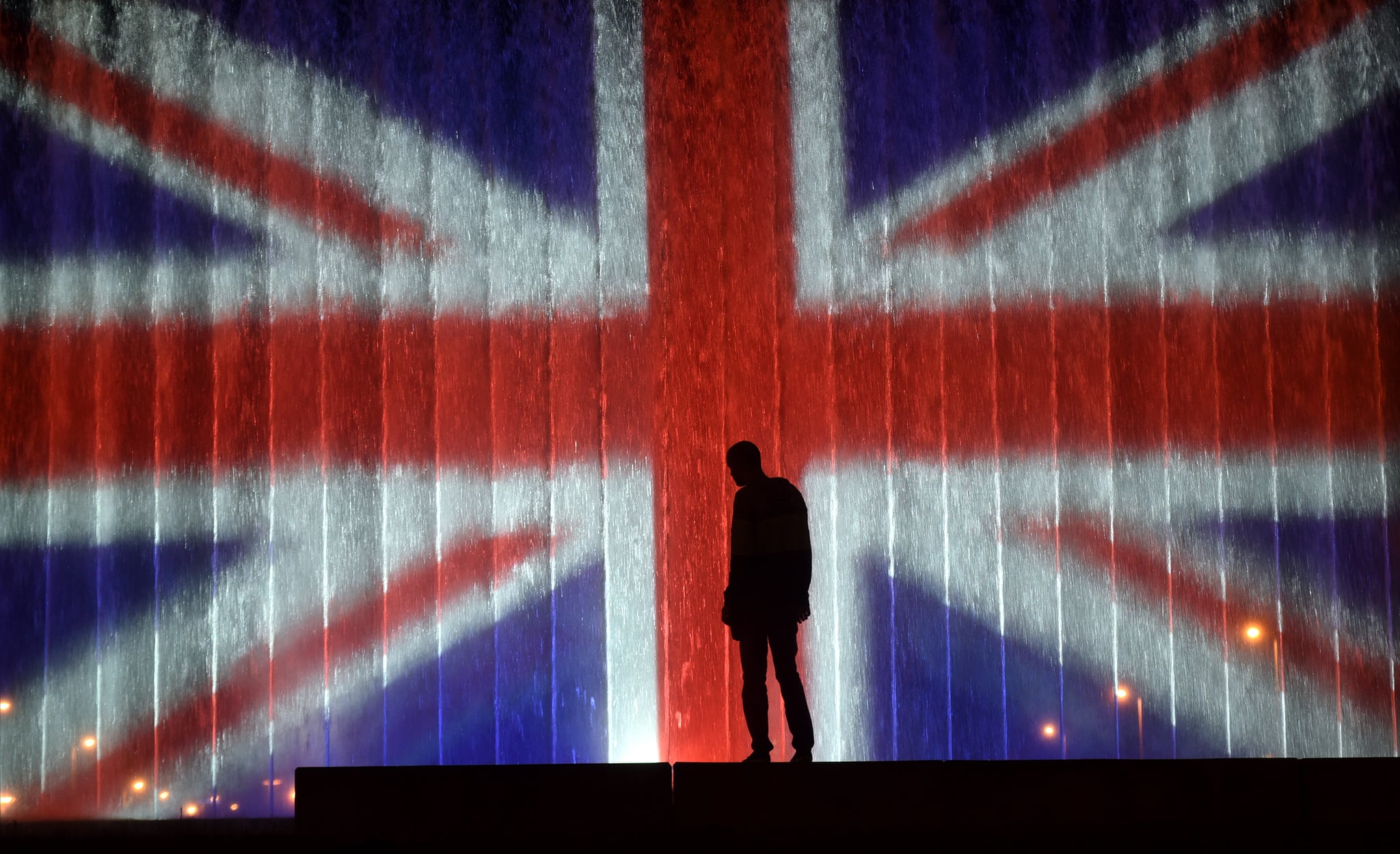 As the world grieves for the lives lost in the deadly terror attack outside of an Ariana Grande concert in Manchester, England, on May 22, people are showing their true colors in the aftermath. People are rising up from the most unexpected places to lend a helping hand and support those affected, even from halfway around the world. To show love for the city of Manchester, monuments worldwide are lighting up (or going dark) in solidarity.
In Paris, the Eiffel Tower — which usually glitters at night with bright lights — was declared dark for the evening of May 23.
Tonight, at midnigth, I will turn my lights off to pay tribute to the victims of the Manchester attack. #EiffelTower pic.twitter.com/ezVpL32BoZ

— La tour Eiffel (@LaTourEiffel) May 23, 2017
Other monuments worldwide, spanning cities from Tel Aviv, Israel, to Belfast, Northern Ireland, lit up in the colors of the Union Jack as a symbol of support for Manchester. Read on for touching examples of this unity in the face of fear and violence.
Dubai, United Arab Emirates
Dubai stands in solidarity with the UK tonight. Brilliant from the Burj Khalifa. What a powerful message. ❤️ pic.twitter.com/YZB0lweyAl

— الكباش دبي DubaiRams (@DCFCdubai) May 23, 2017
Geneva
Le jet d'eau de Genève aux couleurs du Royaume-Uni. #Manchester pic.twitter.com/nugsC6nYMm

— Darius Rochebin (@DariusRochebin) May 23, 2017
London
#WeStandTogether against terror. #KingsburyMandir lit up in Union Jack colours tonight 🇬🇧 Praying for those affected by #ManchesterAttacks pic.twitter.com/hIUkfij2Jc

— Swaminarayan Mandir (@SGadiLondon) May 23, 2017
Abu Dhabi, United Arab Emirates
#AbuDhabi lit up in the colours of the Union Jack in solidarity with #UK and the victims of #Manchester's attack pic.twitter.com/PWqPIKiaF6

— عبدالله العيدروس🇦🇪 (@alaidrooos) May 23, 2017
Tel Aviv, Israel
Tel Aviv city hall building, tonight #ManchesterBombing pic.twitter.com/qIJvL81lsT

— Amichai Stein (@AmichaiStein1) May 23, 2017
Belfast, Ireland
Belfast City Hall has just lit up tonight as a mark of respect for the victims of the Manchester attack. pic.twitter.com/vHfkJRl8Ow

— Stuart Robinson (@stuartrobinson1) May 23, 2017
Prague
Prague's famous Petrin Tower, tonight illuminated in the colours of the UK flag in solidarity with #Manchester. Thank you Prague! pic.twitter.com/MnzIfSkfEb

— Jan Thompson (@JanThompsonFCDO) May 23, 2017