XLine Dubai Marina 2017
Sheikh Hamdan Just Shared a Video of XLine Marina and It's Absolutely Terrifying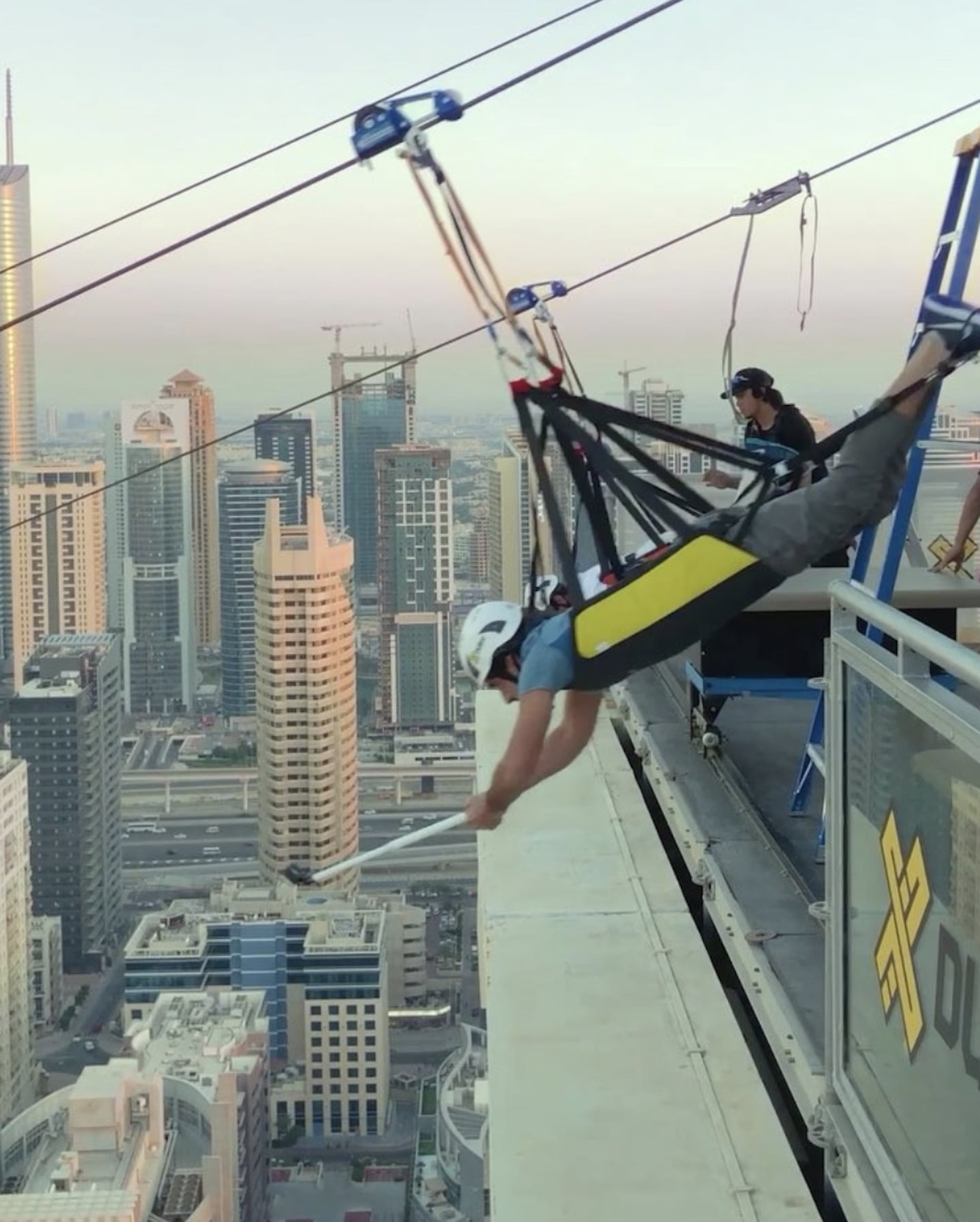 Last month, Sheikh Hamdan (who is no stranger to adventure), officially opened Dubai's newest attraction for thrill-seekers, XLine Dubai Marina.
Nearly a year-and-a-half after opening the XLine Dubai Fountain, XLine Dubai Marina is faster, longer, and even crazier than its predecessor.
"We wouldn't be XDubai if we didn't push the limits of what is possible," said Mohammed Javad, general manager of XDubai that is operating the attraction, speaking to The National last month.
"Following the success of the first XLine, we wanted to step it up more than a notch and importantly, give both residents and visitors to Dubai the opportunity to have a true-to-form XDubai experience.
"The result is like nothing else – two ziplines - the world's longest in an urban setting, in one of the world's most vibrant neighborhoods."
Now, you can officially book tickets to ride the zipline online, and Sheikh Hamdan announced the beginning of sales in the best way.
Posting a video to his Instagram account, Hamdan shared a pretty terrifying video showing how riders will essentially fly head-first through the Marina.
If you're willing to brave it, tickets are available for people ages 12-65. Tickets are AED650 for single riders and AED1,200 for double riders.
Are you ready to take the challenge?