Zayed Humanitarian Work Day 2017
Here's How the RTA Helped 100 Children in Honor of Zayed Humanitarian Work Day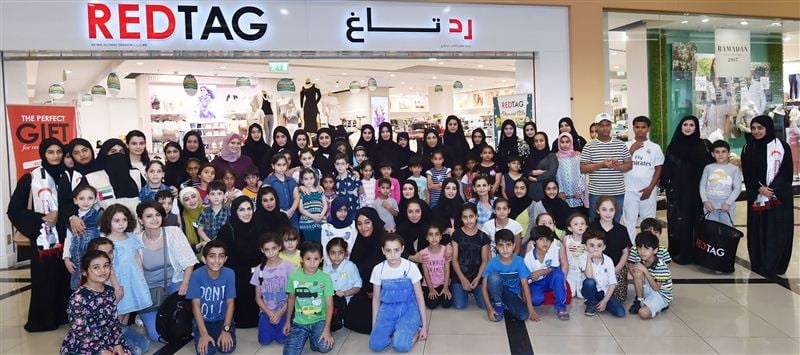 In honor of the 13th anniversary of the death of Sheikh Zayed bin Sultan Al Nahyan, who founded the UAE, people around the country took part in Zayed Humanitarian Work Day, which celebrates the values and beliefs of the late ruler.
"Zayed Humanitarian Work Day symbolises the values of generosity and passion that the late Sheikh Zayed bin Sultan Al Nahyan had been keen to instill in our hearts & minds until the UAE had become a global icon for a humanity free from ethnic, sex or religious discrimination.
"UAE nationals have learned the love of humanity from Sheikh Zayed, who advocated lofty goals aimed at giving relief to needy, disadvantaged and vulnerable communities everywhere," said the Director of Marketing and Corporate Communication and Chairperson of RTA Women Committee.
#RTA took part in Zayed Humanitarian Work Day where RTA Women's Committee has launched an array of distinctive initiatives this year, 1/2 pic.twitter.com/zga7BF9XpL

— RTA (@rta_dubai) June 14, 2017
The RTA is no stranger to giving--this month alone, they're donating thousands of Iftar meals to commuters on Dubai's metro and buses--and now, they've marked Zayed Humanitarian Work Day by helping out some of the city's youngest residents in need.
RTA teamed up with the Rawafid Center for Development and Education as well as the Red Crescent Dubai to take part in the 'Eid Joy' initiative, which works to benefit children and low-income earners.
Dubai's female taxi drivers were among those rewarded with shopping vouchers, along with 500 low-income families across the Emirate.
The giving didn't stop there: 30 female employees also accompanied 100 needy children to buy new clothes for Eid at malls across the city, making sure they're taken care of through the end of the Holy Month.
Eid Joy initiative provides clothing to 100 orphans from low-income families 1/2

— RTA (@rta_dubai) June 14, 2017
The 'Eid Joy' initiative is just another way the country is living up to the Year of Giving. Keep up the good work!
Image Source: Dubai Media Center