Apple Store Summer Camp For Kids in the United Arab Emirates
Now You Can Enroll Your Mini Steve Jobs Into Apple Summer Camp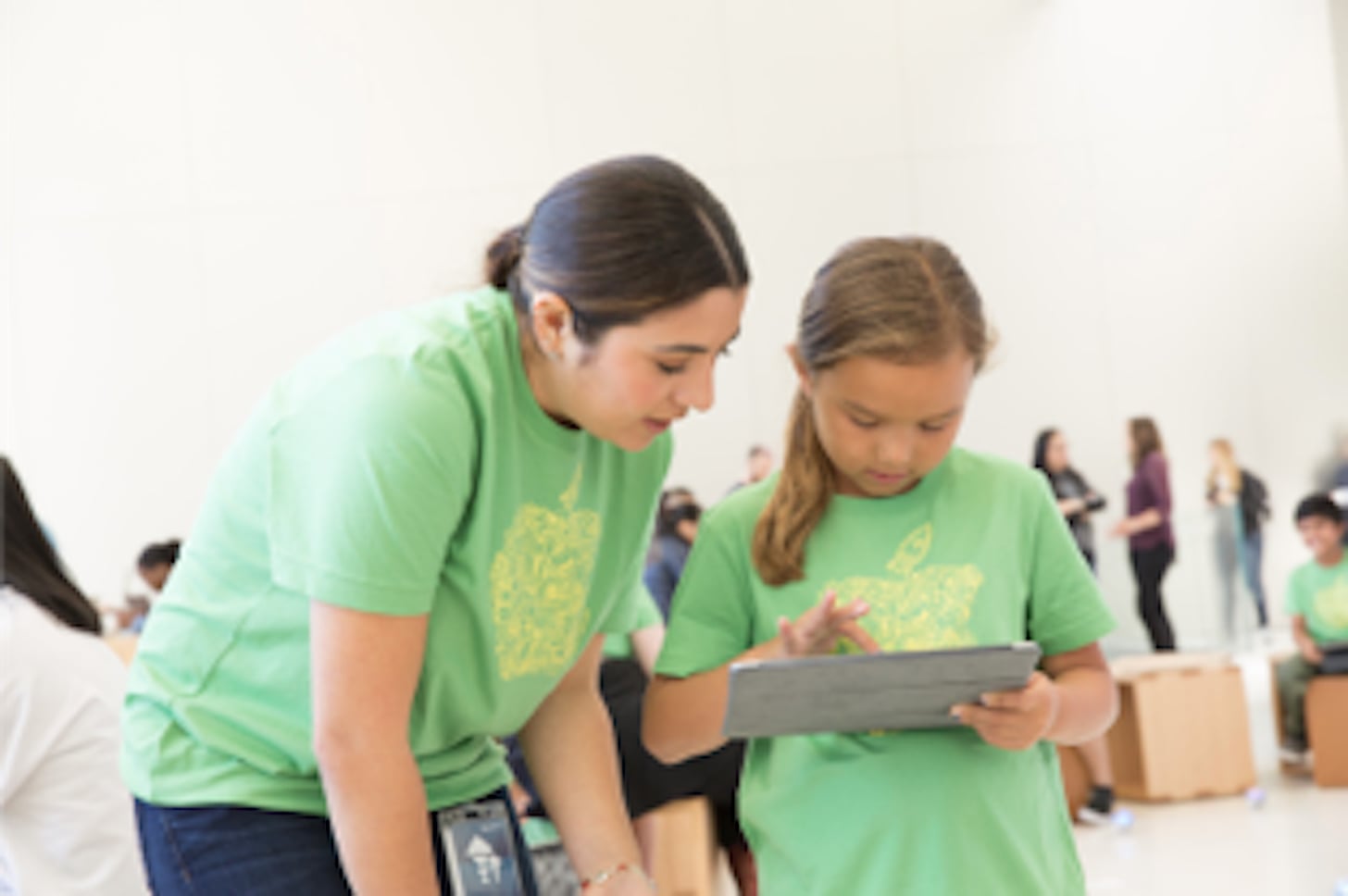 Is your little one is so obsessed with the iPad you're wondering why you haven't gone ahead and changed their name to Steve Jobs yet? Well, why not put that technology intrigue to good use this summer? With the kids stuck indoors and glued to screens anyway, they may as well escape the heat and do something productive at the same time.
From July 10 to 28, Apple Stores around the United Arab Emirates (Dubai Mall, Mall of the Emirates, and Yas Mall) are putting on 90-minute workshops for those aged 8 to 12. It's the perfect time for them to learn how to code, create movies and music, plus plenty more.
Here's what you can sign them up for:
Creating Characters and Composing Music
Kids will create their own stories through drawings and sounds. Campers will start their session by sketching characters and scenes with iPad Pro and Apple Pencil, then they'll explore the basics for composing a track using GarageBand. They'll bring their story to life by adding vocals and finishing touches.
Stories in Motion with iMovie
Future filmmakers will explore the creative process of turning their ideas into real movies. In this three-day session, Campers will learn how to brainstorm and storyboard. Then they'll get hands-on with movie-making techniques like learning camera angles and editing with iMovie. On the final day, they'll present their masterpieces.
Coding Games and Programming Robots
Introducing programming through interactive play. Kids will learn visual-based coding by solving puzzles with Tynker. Then they'll learn how to program Sphero robots, and even create fun stories starring Sphero as the main character.
Now there's more time for mom to get the shopping done!