Ashton Kutcher on Keeping His Kids Private
The Genuine Reason You'll Never See Ashton Kutcher and Mila Kunis's Kids on Social Media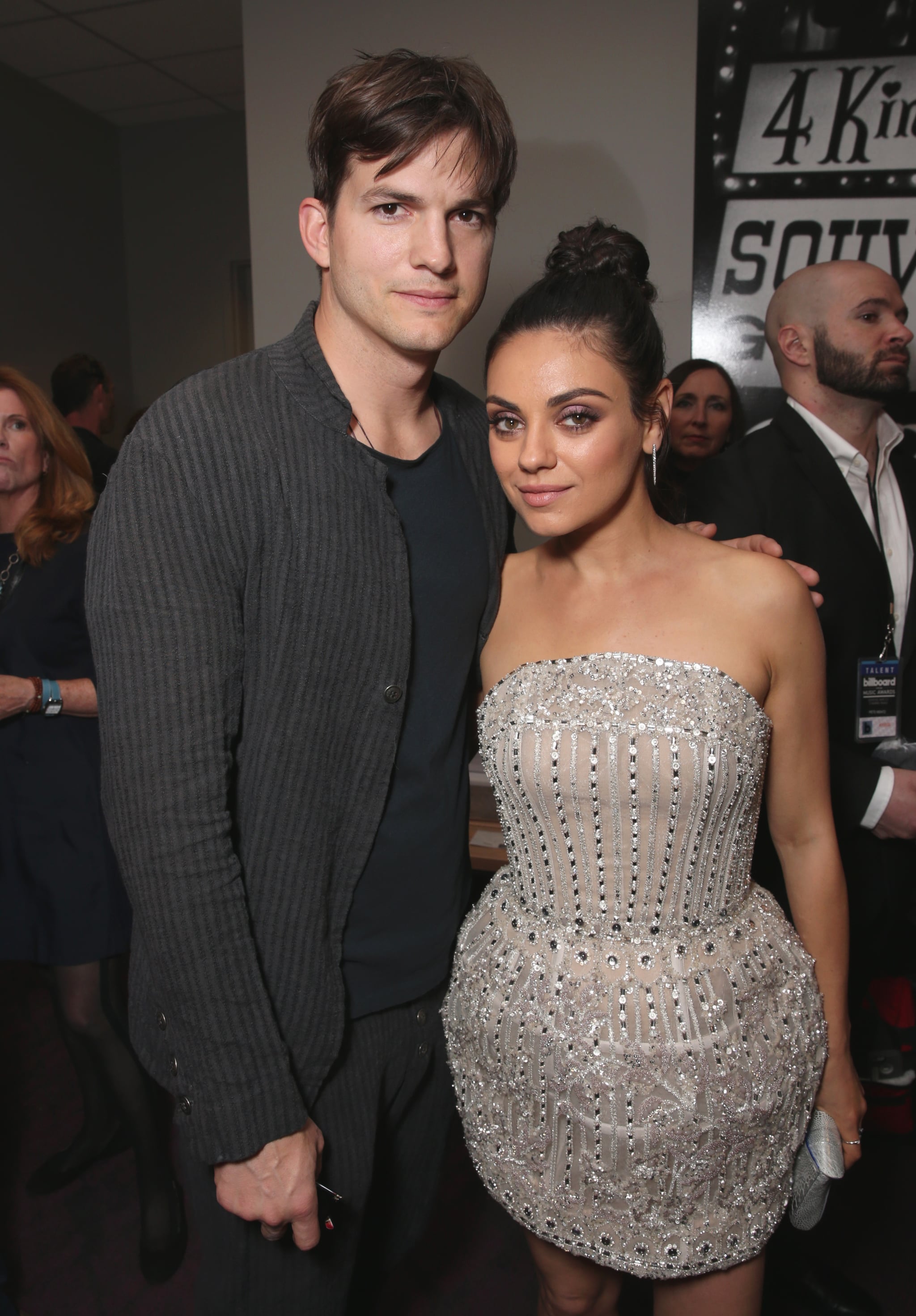 Mila Kunis and Ashton Kutcher may be celebrities in the spotlight, but as parents, they live a relatively private life, especially with their children, who we never see on social media. It may seem like our feeds are inundated with parents documenting every important (and not so important) moment in their child's life, but with fans already watching Ashton and Mila's every move, they've chosen to never post photos of their children on social media. Well, unless 3-year-old Wyatt and 10-month-old Dimitri choose to publicize their lives themselves.
In a recent interview with Arianna Huffington for Thrive Global Podcast with iHeart Radio, Ashton revealed why we shouldn't hold our breath and expect to see photos of their kids. "We don't share any photos of our kids publicly because we feel that being public is a personal choice," he said. "My wife and I have chosen a career where we're in the public light, but my kids have not so I think they have the right to choose that. I actually don't think they should have images of them as children that somebody could potentially blackmail them with."
Although Mila doesn't use social media and Ashton rarely posts on his account, their reasoning is incredibly genuine and thoughtful for the sake of their kids. He added, "It's their private life. It's not mine to give away."
And if you needed another reason to obsess over the That '70s Show couple, just know where Ashton's priorities are: "I am Wyatt and Dimitri's dad. That's my number one gig. Everything else is secondary."
No Christmas presents and no social media? Damn, these Kutcher kids are living a hard-knock life. Just kidding, Ashton and Mila have such admirable ways of parenting, and it's a breath of fresh air from the all-encompassing social media in our lives. We've said it once and we'll say it again: adopt us!