Babies Born on 46th UAE National Day
These UAE National Day Babies Are So Festive It's Too Adorable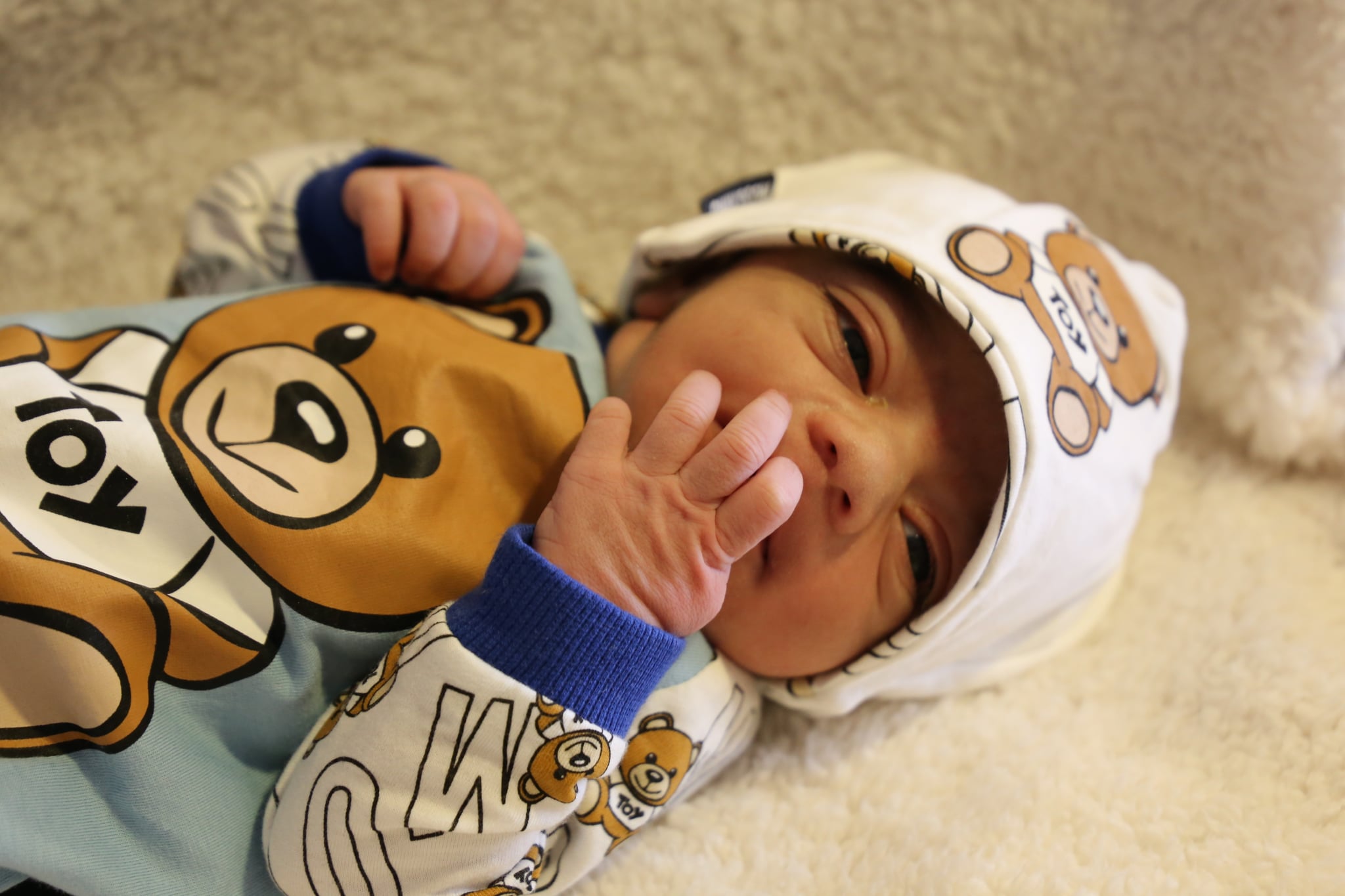 Across the United Arab Emirates and beyond, people were celebrating the country's 46th year but for these families, December 2 was an extra special occasion.
Eight bundles of joy from Emirati families arrived at Burjeel Hospital in Abu Dhabi on Saturday, all with the help of Dr, Sausan Abdul Rahman, a Consultant in Obstetrics and Gynecology.
The first to come along was Said Sultan Abdullah Almaqbali, a little boy whose parents, Mouza Salem Almuqbali and Sultan Abdullah Almuqbali met him for the first time bang on midlnight. Fifteen minutes later Zayed Abdullah Farai Marzouq Alnuimi was born to Sharifa Ali Khamis and Abdullah Faraj Marzouq Alnuimi, then at 12.40 a.m. Saif Mohamed Was Alharthi (whose parents are Samia Hassan and Mohamed Awad Abdullah Alharthi, entered the world.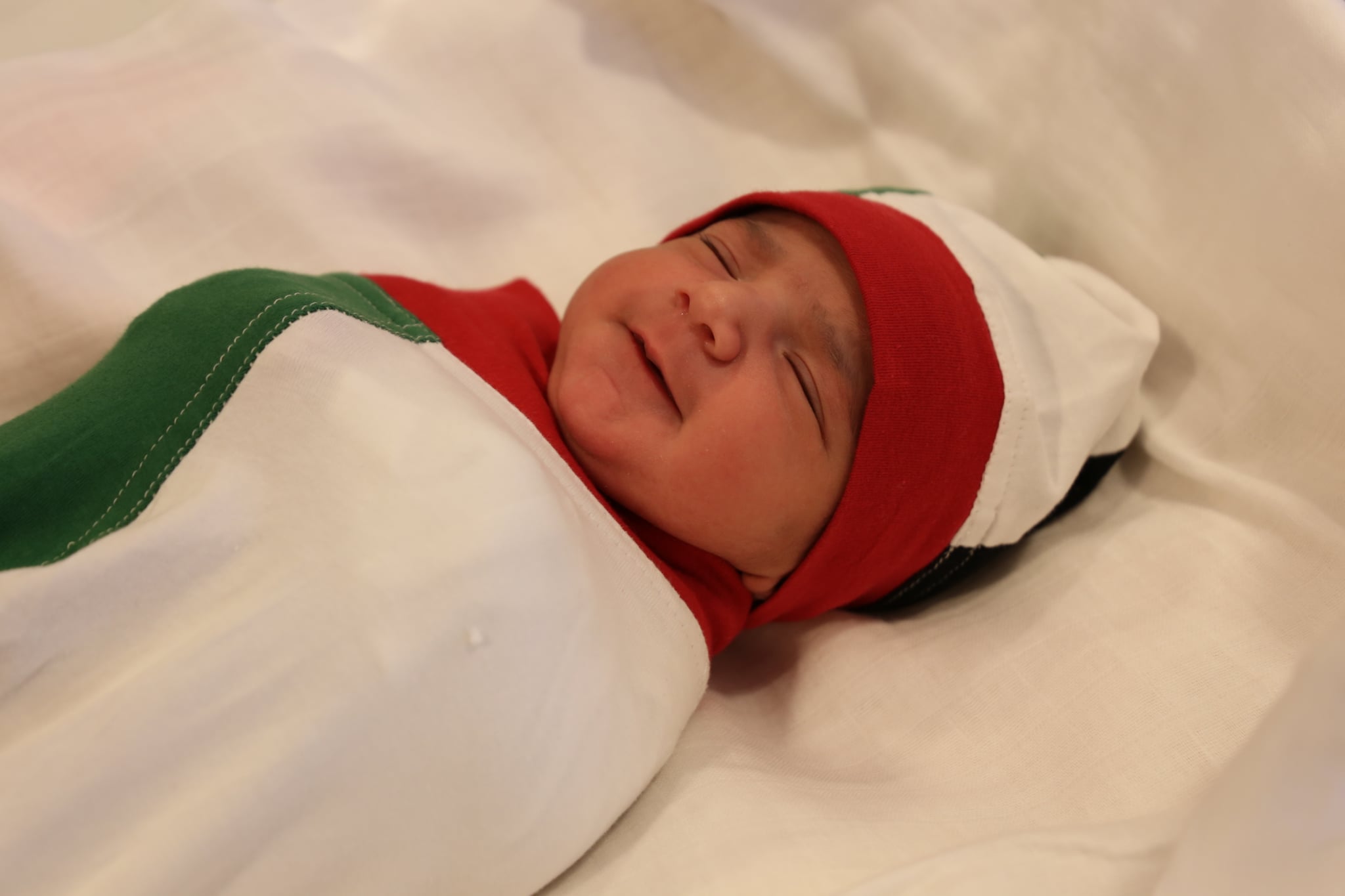 It wasn't until 1.32 p.m. that little girls started arriving at the hospital, Hour Youssef Ali Alshashi (daughter of Hanan Ibrahim Ali and Youssef Ali Mohammed Alshashi) was first of the females and the first outfit she wore was in the colors of the UAE flag!
Next Maha Butti Almehairi and Saif Mohammed Almuhairi's girl, Ghabisha Saif Mohammed Almuhairi came long at 2.24 a.m. and was adorned in a festive pin.
Hiba Hassan and Abdullah Rashid's twin boys, Mayed and Zayed arrived at 3.19 a.m. and 3.20 a.m. Then a child whose name and gender has not been revealed was born to Fatima Alketbi and Osman Alkhori at 3 55 p.m.
Needless to say, the hospital was thrilled with all their national day babies.
"The facility is very pleased to bring happiness to all the Emirati families on this significant occasion of the country's 46th National Day," Dr. Sausan Abdul Rahman said. "Delivering babies on such a proud occasion is an incredible feeling and we are very happy that it happened here at Burjeel Hospital. We wish all of them a happy and a healthy life ahead."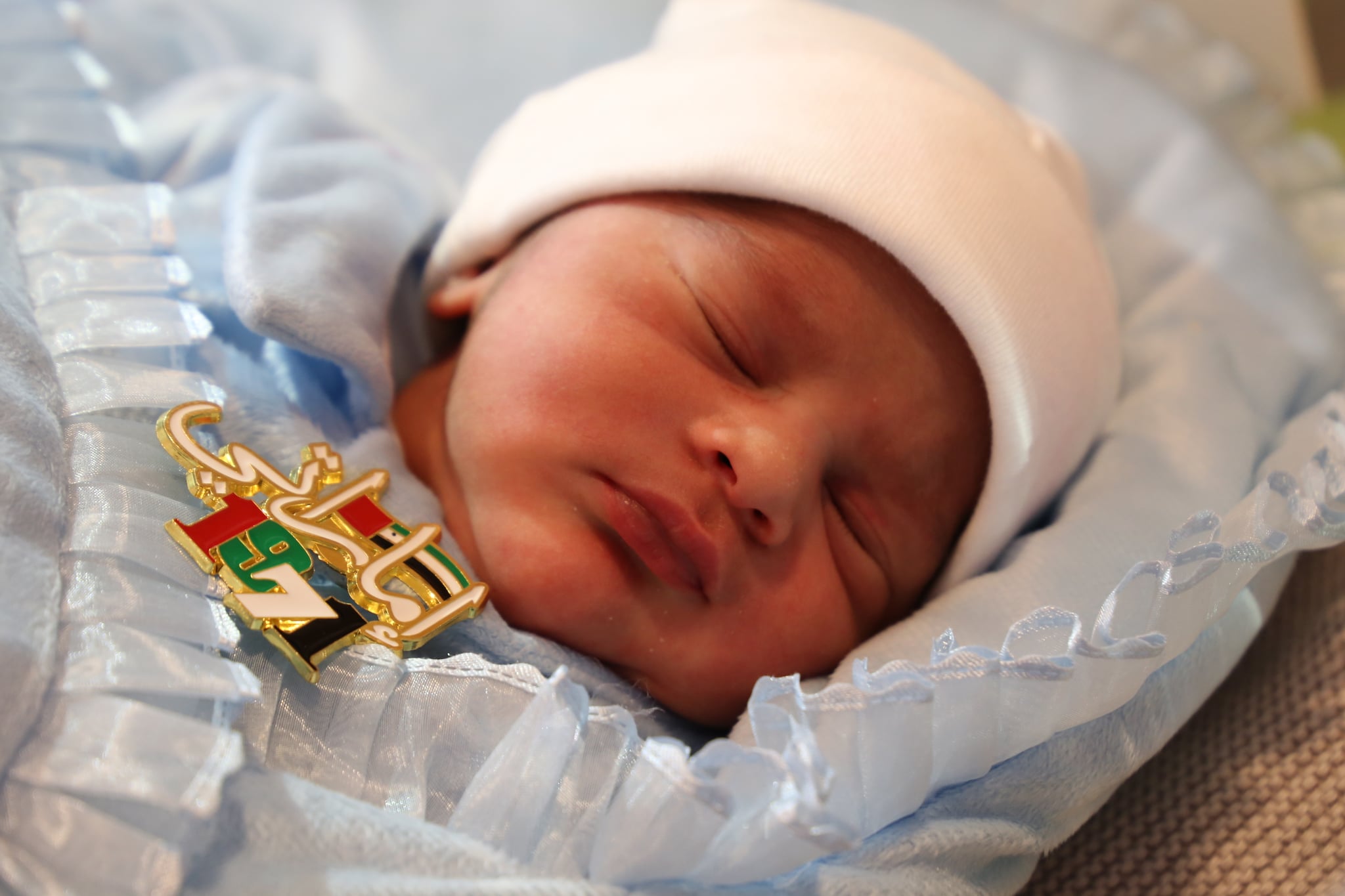 Image Source: Burjeel Hospital