Best Smart Home Sprinkler System
This Life-Saving Smart Home Device Is Perfect For Anyone With a Yard — Buy It on Amazon!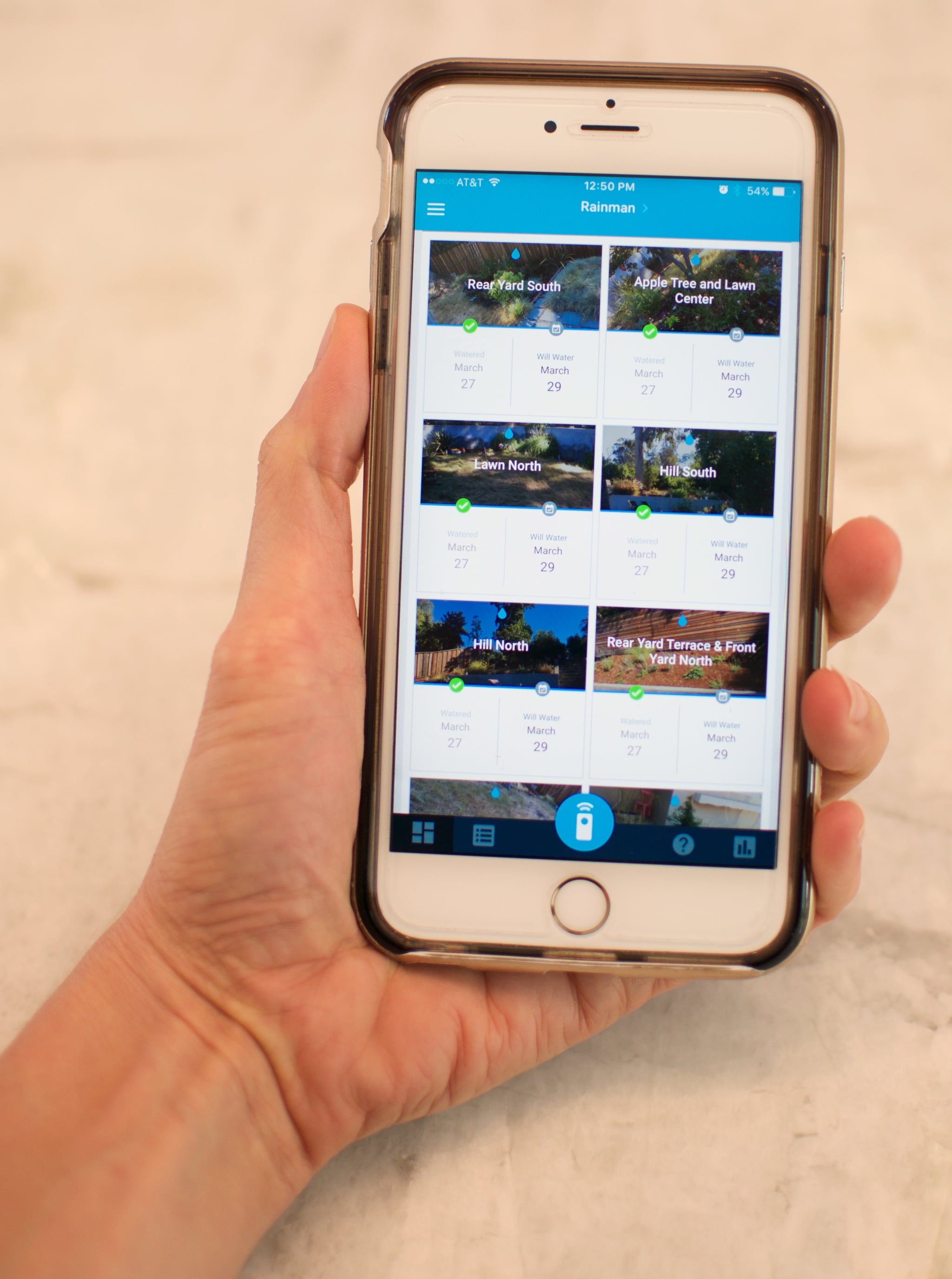 Prior to buying a house, I associated all outdoor sprinkler systems with hose-attached versions that doubled as Summer entertainment for kids. It wasn't until I attempted to operate the '80s-era sprinkler system in my newly purchased home that I realized all sprinklers are not created equal. Despite only having two buttons, the sprinkler system was incredibly complicated and required me to memorize zones and push a +1-minute button 20 times to water the yard for 20 minutes. Needless to say, I realized I'd need an easier system equipped with 21st century technology if I wanted the lush, verdant yard of my dreams. Enter the Rachio Smart Sprinkler System ($180). I never thought I would say I love a sprinkler controller, but in all seriousness, this is a game changer for my sanity, my plants, and my water bill.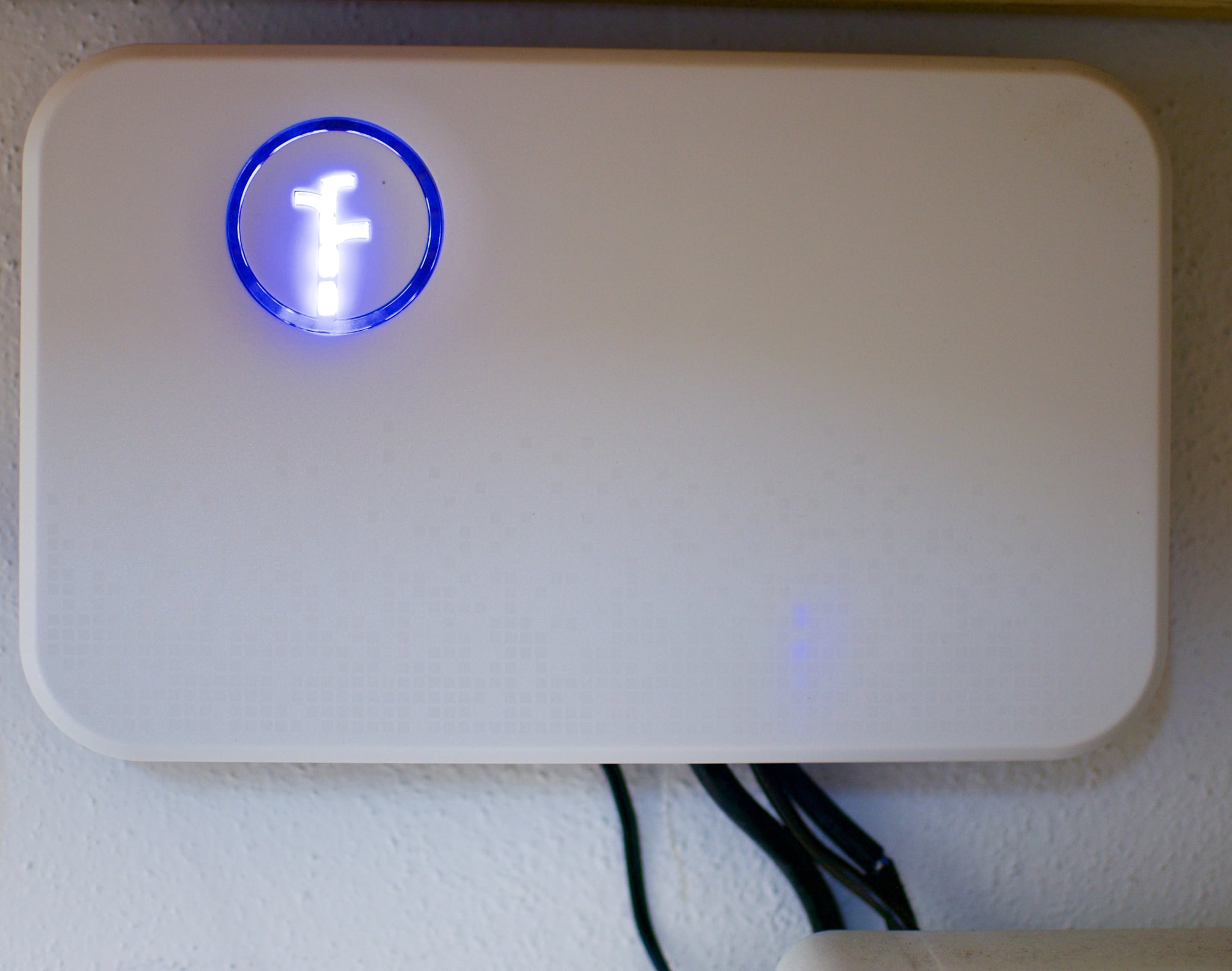 This sleek white sprinkler system is expensive at $180 for an eight-zone version, and my house, of course, required the larger system to cover all 16 zones, which set me back nearly $300. After spending a pretty penny on plants, it seemed silly not to purchase a tool that would keep them alive. Since it's a one-time investment piece, I can now say it was well worth the splurge.
Why I love it!
The system was pretty easy to install and only took about an hour. Once installed, I connected the controller with the Rachio app on my phone, and each sprinkler zone was set up with a name and photo, so it was easy to tell which zone was which.
Within the app, you can create different schedules depending on what is planted in the zone. These watering schedules can be based on just days of the week, or if you want Rachio to water based on your local climate, it can potentially save you from watering on those rainy days. These schedules allow me to water my veggies more frequently in Summer but keep those more established plants to fewer watering sessions. Rachio sends push notifications when it is altering watering schedules, so if the weatherman is wrong and we didn't get quite as much water as anticipated, it is easy to override.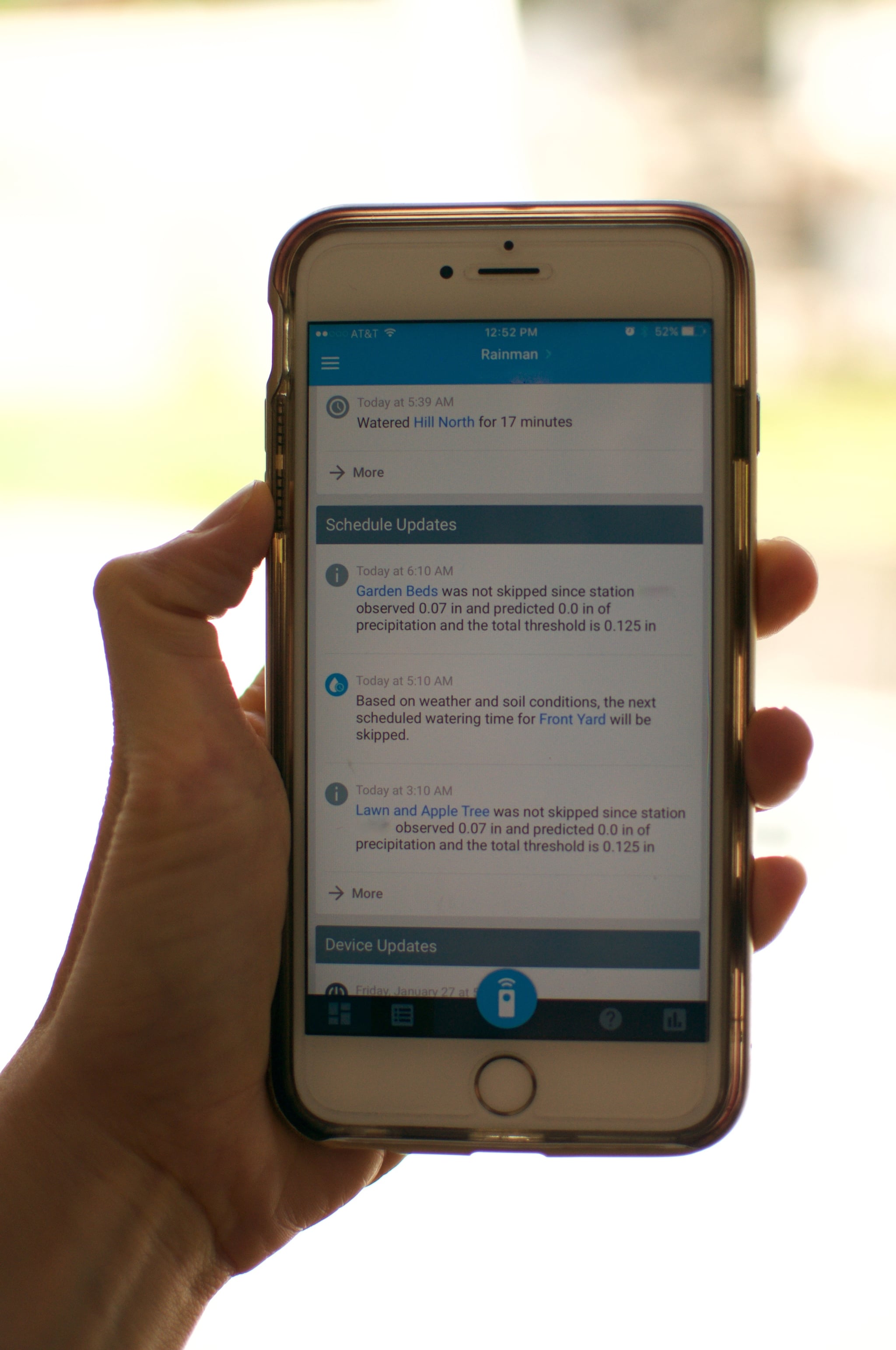 My backyard does not just belong to my husband and me but also to several squirrels, raccoons, skunks, and possums. While my husband and I are mindful of the drippers I have lovingly placed on each plant, these critters don't care one bit and have designated certain areas of my backyard as their own personal digging playground or highway. So on a monthly basis, I will go around the yard to make sure none of the drippers has been moved. Prior to Rachio, I would have to run into the garage, remember the zone, and click the +1-minute button a million times (probably closer to 20) and quickly check the drippers and repeat 16 more times to cover every zone. Now with the Rachio, I just open the app, find the zone, and select the amount of time with one swipe.
If you are new to gardening, the Rachio will suggest how much time to water depending on the soil type, plants, location, etc. So even those with a black thumb have a pretty good chance of turning it green. I know this is a lot of money for something that few people will see, but trust me, it is worth the splurge.
While I have the 2nd generation Rachio, the brand just released the Rachio 3 Smart Water System ($280). The new smart sprinkler comes with enhanced weather data that looks at the weather within just feet of your property, so it is hyper local. In addition to the better weather data, they have also added a new Wireless Flow Meter that can help detect when you have a water leak in your yard which is so much better than waiting for your increased water bill to sign the alarm.