Breastfeeding Mom Denied Taking Milk on Airplane by Delta
You Are Going to Feel For This Mom's Airport Struggle Whether You Breastfeed or Not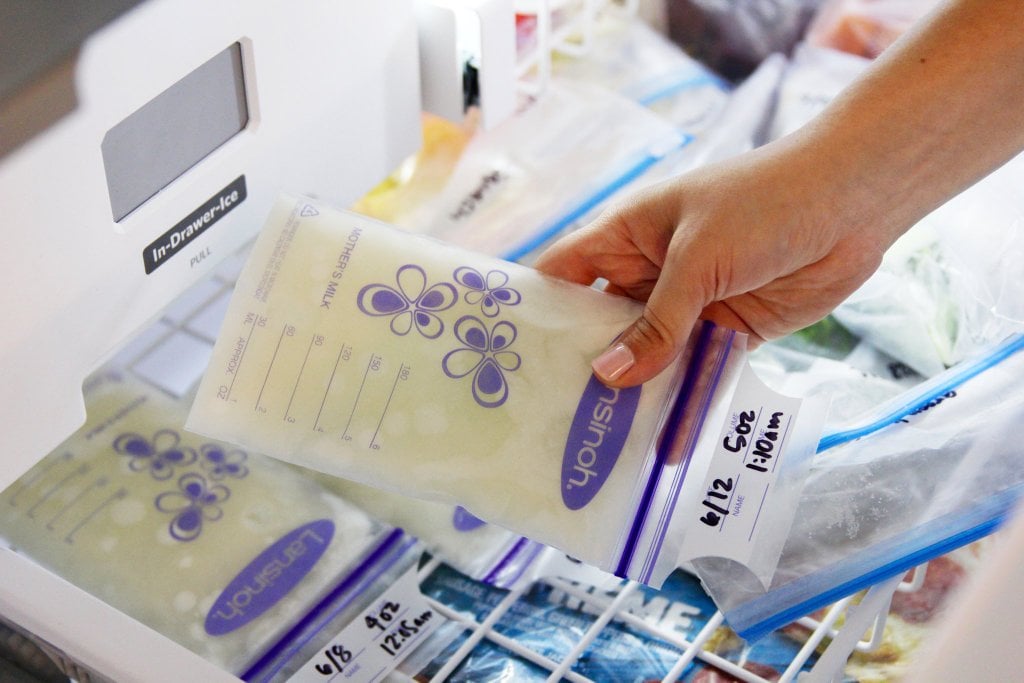 It's no secret that being away from your children for a prolonged period of time can be difficult. Throw in being a breastfeeding mama with a nursing infant, and new challenges are presented. Vanessa Kasten Urango, mom to an infant and a toddler, was away from her girls for work last year and dealt with some of these challenges head-on.
In a post to Delta Airline's Facebook — written after spending over two weeks pumping four times a day to maintain her milk supply — Urango outlined the struggles she faced in figuring out how to transport her breast milk in the days leading up to her flight home. "One week before my scheduled departure, I contacted your customer service department via phone to find out how to transport the frozen breast milk home to my infant. I was told to pack it with dry ice in a cooler and check it at baggage claim," Urango explained.
After making a few costly Uber trips to Target and a dry ice vendor to make sure she met the airline's standards, Urango made her way to the airport on the morning of her flight, only to be turned down by airport employees. "The ticketing agent told me that I would have to pay $150 to check the $25 cooler because I already checked two other bags. . . . He had no idea how to handle my cooler with dry ice. In fact, he acted irritated by it, and got two other agents involved. To say they were rude and completely lacking empathy is an understatement. Long story short, they told me I could not take the breast milk on the plane," she wrote.
After no further help from the ticketing agents, Urango was met with compassion from airport police officers, who suggested she dispose of the dry ice in the bathroom garbage and carry the cooler with the frozen milk onto the flight. She did just that and boarded the plane exhausted, frustrated, and emotional — as anyone would have been after the same ordeal — and just hoped that the milk would stay frozen long enough to make it home. The post has been updated a few times, highlighting acknowledgment from Delta that the situation was handled incorrectly.
Though the silver lining is that most of the milk did in fact make it to her freezer, this was still an upsetting situation for Urango. Read her full letter to Delta above, and let us know what you think about how the situation was handled.
Image Source: POPSUGAR Photography