Common Sense Media Survey About Kids' Technology Addiction
Nearly Half of Parents Feel Their Kids Are Addicted to Screens, and It Affects Mental Health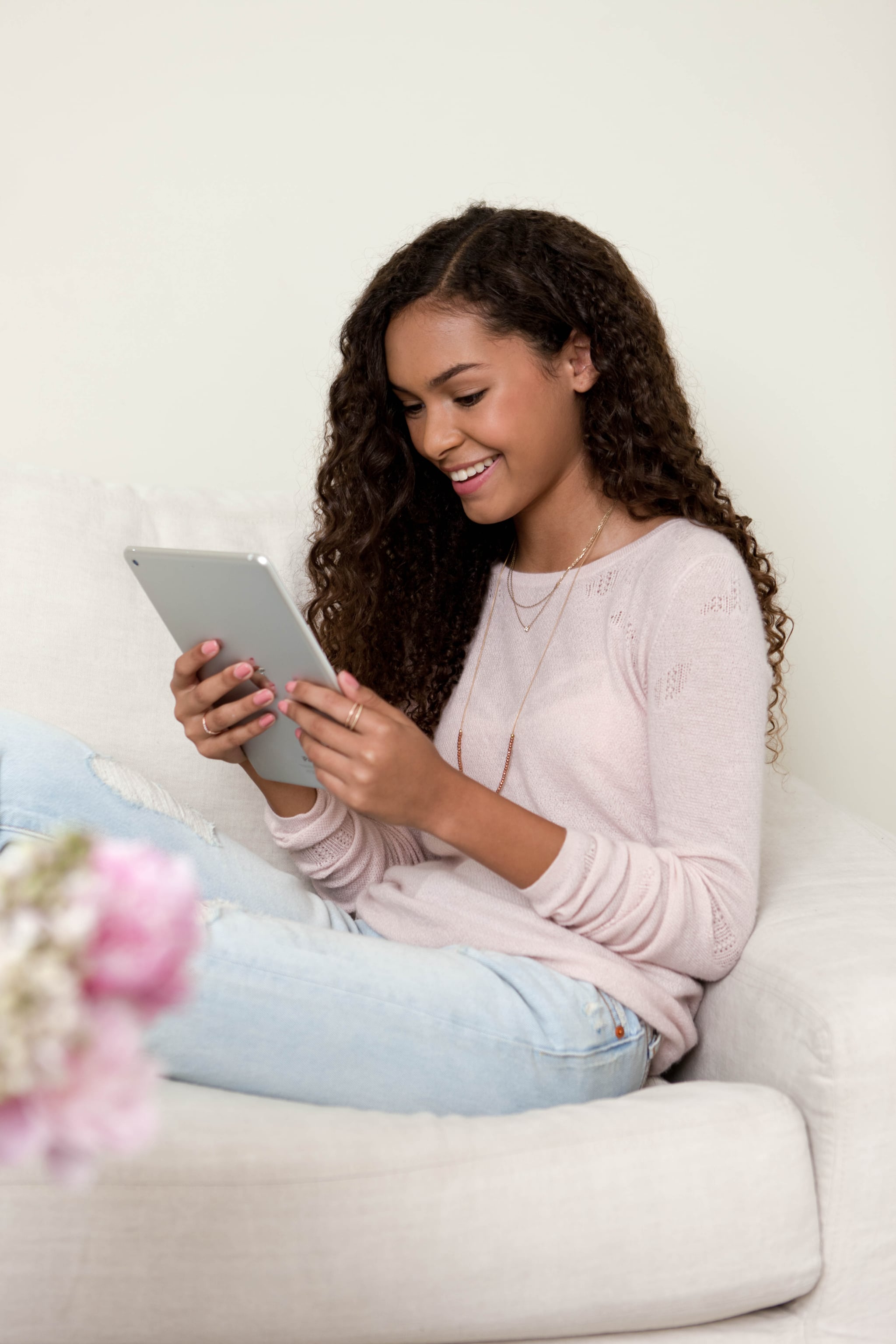 No one really wants to admit they're addicted to their phone, but a new survey shows just how honest some parents are about about the topic when it comes to themselves and their children. An online poll by SurveyMonkey from Common Sense Media, a San Francisco-based nonprofit dedicated to "helping kids thrive in a world of media and technology," found results that suggest a lot of parents — nearly half of the survey participants — feel their children are addicted to their mobile devices.
Although the survey included just a small number of people (a sample of 4,201 adults, including 1,024 parents with children under 18), it's enough to pique our interest and spark a deeper conversation. Among the results for the questions answered by the parents, 32 percent claimed to be addicted to their mobile devices, while 47 percent said they think their child is. The majority of parents say their children have their own devices (60 percent), and in terms of how aware parents are of what their children are watching, specifically on YouTube, 39 percent answered "extremely aware" and 24 percent answered "somewhat aware." A whopping 62 percent of parents, however, said their child encounters inappropriate videos while on YouTube (three percent of that group said their child comes across something inappropriate "almost every time they watch videos on YouTube").
Another one of the poll's questions touches on a subject that many experts have studied: does too much screen time affect mental health? The survey asked how concerned parents are about mobile device use negatively affecting their child's mental health, and while 14 percent were not at all concerned, eight percent were very concerned, and a medium-level of concern hovered in the 30 percent range.
All in all, most parents who took the survey think it's the parents' and caregivers' responsibility to monitor children's technology usage, especially in terms of what content they are exposed to on various websites and apps. But according to USA Today, Common Sense Media CEO James P. Steyer said, "It would be nice if the tech companies would partner with parents in this effort." Do you agree?
Image Source: POPSUGAR Photography / Mark Popovich