Did Chip and Joanna Gaines Plan Their Fifth Pregnancy?
Even Though Joanna Gaines's Fifth Pregnancy Was a "Total Surprise," the Timing Was Perfect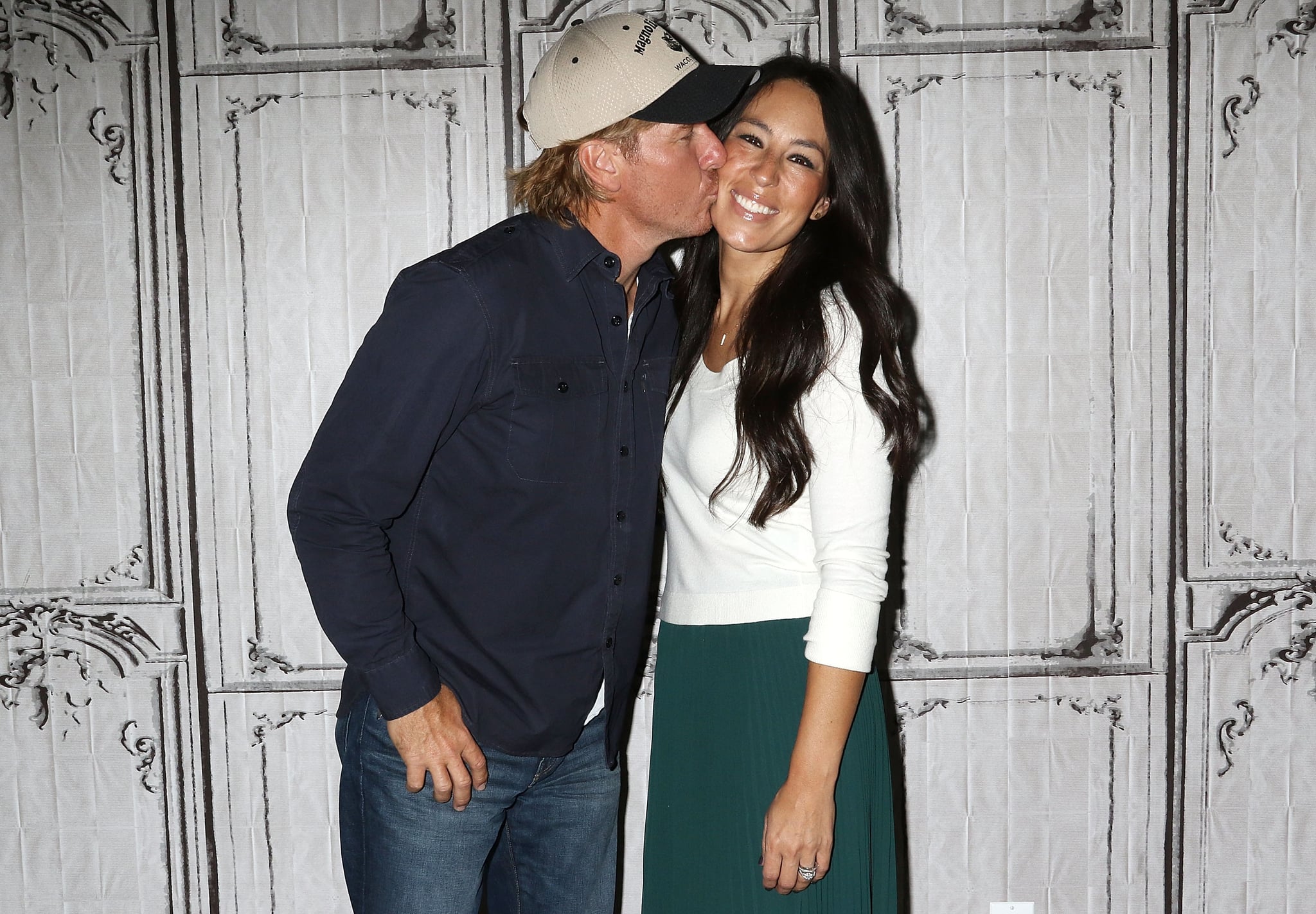 Chip and Joanna Gaines surprised their fans when they announced their fifth pregnancy back in January, but it looks like their Instagram followers weren't the only ones blindsided by the exciting news — they were, too! When Joanna sat down with People magazine for the publication's May issue, the HGTV star opened up about her initial reaction to finding out she was having another child and why the timing actually worked out perfectly.
Joanna admitted that her sudden shift in mood was the first clue that she may have yet another a bun in the oven. "I had been feeling a little emotional and crazy and thought, 'Wow, this isn't me,'" she told People. "Then all of a sudden I realized, 'Hey, I remember this.'" When the home-improvement guru took a pregnancy test and saw the results, she was totally floored. "My jaw dropped. Chip was in the driveway about to leave when I called him back and said, 'We're pregnant!' He was so excited. We're both just so excited," she recalled.
Though the news certainly came as a "total surprise," the timing couldn't have been more ideal, considering that they had decided to bid adieu to Fixer Upper after the HGTV show's fifth season just a few months earlier. "When we found out [about the pregnancy], it solidified that it was the right decision to leave when we did."
Chip and Joanna recently announced that baby number five is a boy, and if our calculations are correct, he'll arrive around July 2018. While we not-so-patiently await his birth, you can find us reminiscing on Chip and Jo's sweetest moments to date.