Disney's Dream Big, Princess Campaign to Donate Up to $1m
Disney's New Social Media Campaign Is Empowering Kids All Over the World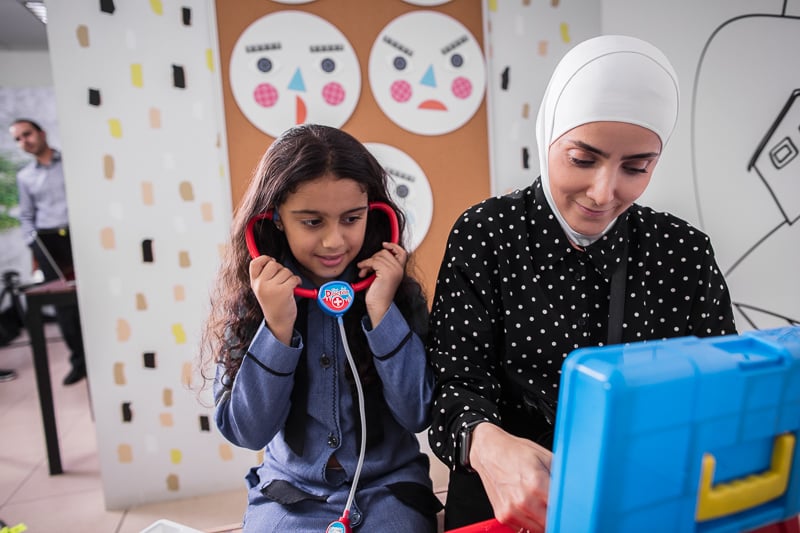 What did you want to be when you grew up? A princess may have been the answer at one point and with iconic characters such as Merida and Tiana portraying powerful characters in Disney movies over the recent years, and even real-life royals as brilliant role models, it's no surprise that youngsters these days have the same idea.
But Disney's latest campaign is encouraging little ones to go beyond their animated movie ambitions and reach for the sky. The Dream Big, Princess initiative wants to empower kids so they know they're capable of becoming doctors. They'll donate $1 for every #DreamBigPrincess hashtag used on a public Twitter, Facebook, or Instagram profile, eventually giving a minimum of $500,000 and a maximum of $1million to Girl Up, the United Nations' program supporting adolescent girls' leadership and empowerment.
In the behind-the-scenes clip above, Amman-based Banan Alawneh, photoprofiles five girls from the Queen Rania Family and Child Center. "When I was approached to be part of the #DreamBigPrincess initiative I thought of all the young girls who are underprivileged, but had so much potential. The Queen Rania Family and Child Center, which was established under The Jordan River Foundation, gives them support through community programs and specialized facilities. I was inspired by the community center, which offers holistic services that aim to help children and strengthen families across Jordan, kids enroll in these activities to stimulate and express their feelings through art."
Disney has selected 19 photographers from 15 countries to represent boost the initiative and inspire youngsters around the globe.
Get hashtagging until October 11!