Dubai Royals Record Voiceovers For Kids Videos
The Dubai Royals Recorded Voiceovers For Kids' Educational Videos Because They're Just Awesome Like That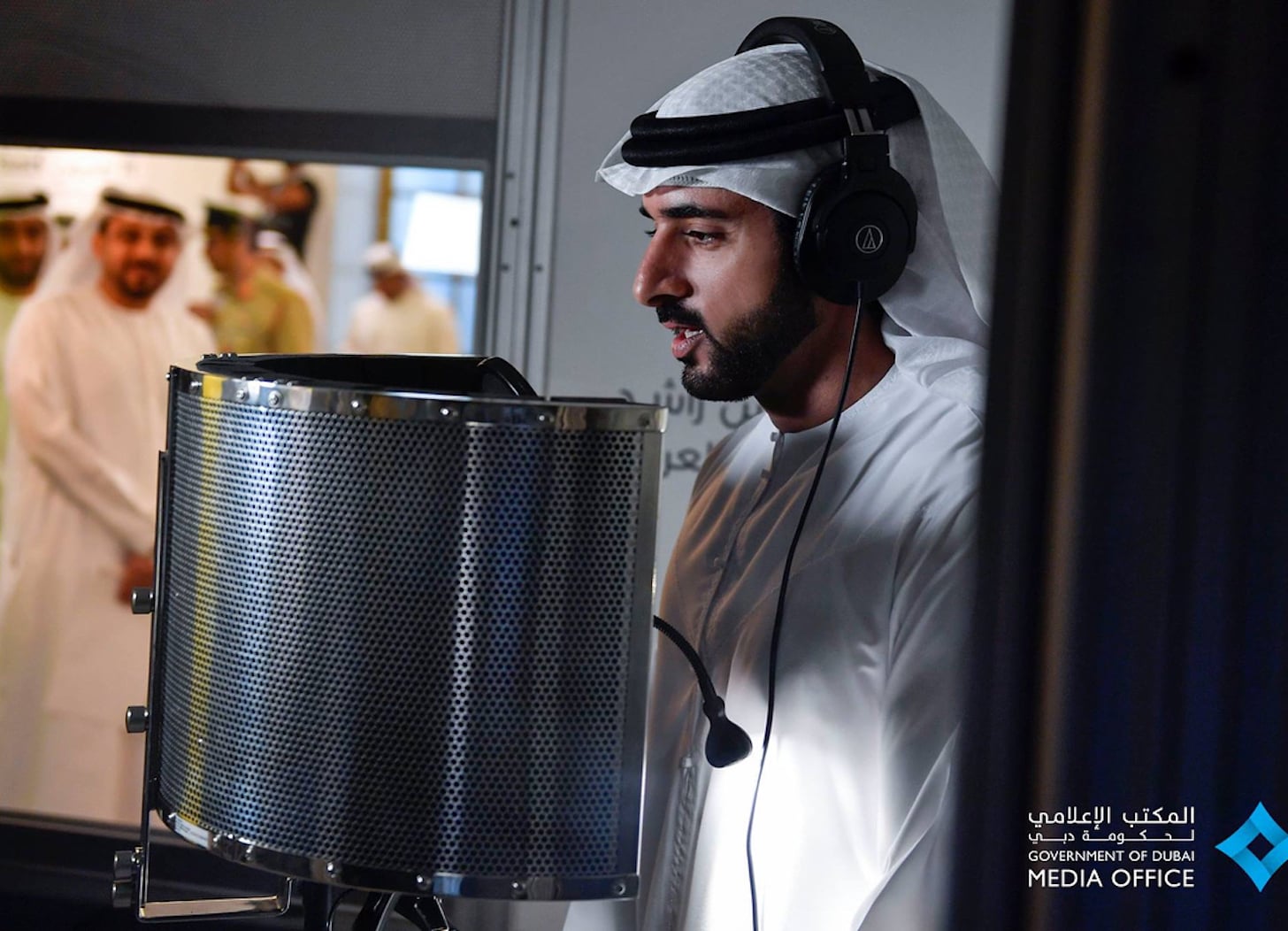 Arabic schools are getting closer to bridging the gap between their European counterparts, thanks to the Translation Challenge, part of the eLearning Project established by the Ruler of the UAE, Sheikh Mohammed Bin Rashid Al Maktoum. It aims to translate 5,000 educational videos and 11 million words of educational content into Arabic before offering them to more than 50 million Arab students around the world from kindergarten to grade 12, for free.
Sheikh Mohammed and the Crown Prince of Dubai, Sheikh Hamdan, took a tour of the Translation Factory to check out the progress of the challenge, and they both got involved in the voiceovers.
The Translation Factory Challenge is a great concept that was launched in 2017, and since then, more than 300 volunteers have been part of the translation of more than 1,500 educational videos and three million words. So far, 30 percent of the content has been approved, Arabized and produced, reports Gulf News.
Sheikh Mohammad stressed the need to offer more Arabized content when it comes to math and science as these two subjects will help create a generation of Arab scientists, researchers and thinkers. He also said that with the use of translation, a foundation for an Arab renaissance is born– where children can gain access to invaluable knowledge that's instrumental for their education.
As an Arab mama, this makes me very happy, indeed. Arabic speaking schools around the world have limited access to workbooks and other educational material that has been published in English – and hence, they end up falling academically behind their counterparts in foreign schools.
In a region where the government is thinking of putting police on planet Mars and where AI will be woven into the fabric of our daily lives, Arab children with limited access to an advanced, global education won't survive in this new world unless their access to education changes.
I love that the UAE government is undertaking this endeavor not just for UAE children, but for Arab children the world over who will be given the opportunity for a higher, better education – without paying a penny.