Easy and Quick Dessert Dip For Kids
Your Kids Will Obsess Over This Sneakily Healthy Sweet Snack — and It's Only 2 Ingredients!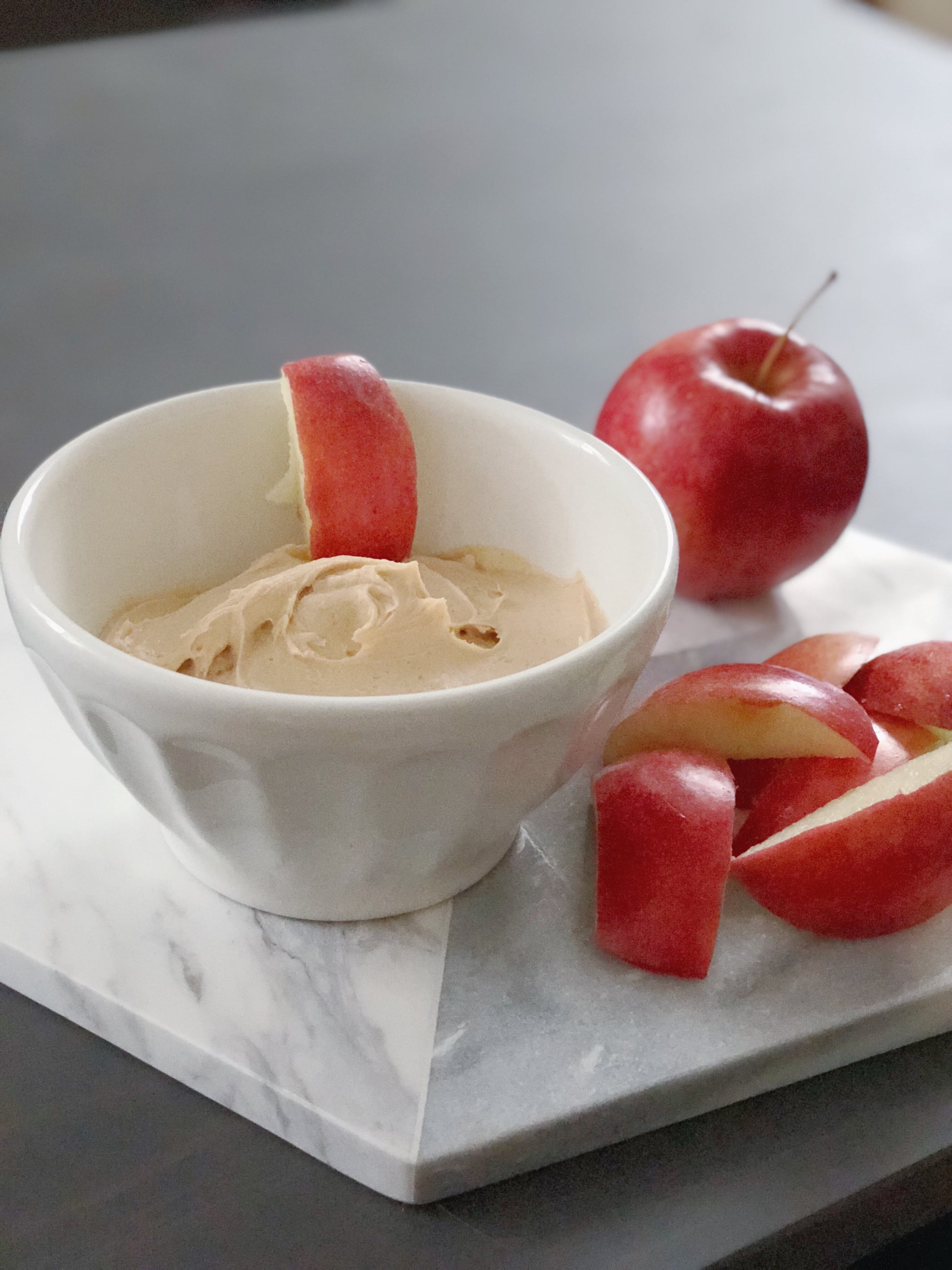 Although I'm a grown, childless adult, I've already figured out how I'm going to keep my hungry kids at bay after school and virtually any other time of day — with a sneakily healthy but completely delicious "dessert" dip. This two-ingredient dip was introduced to me just under a week ago, and if I told you how much of it I've consumed since then, you'd probably hold an intervention for me. BUT, because this sweet dip is actually pretty healthy as far as desserts go, I could probably convince you to eat it every day for the rest of your life before you could convince me I'm crazy.
Here's what you need:
1/2 cup peanut butter (or any other nut or non-nut butter your kids love)
2 5.3-ounce containers vanilla Greek yogurt
Those quantities will make you nearly two cups of dip, enough to shovel into your mouth with a good six or seven apples over the course of a week (or like, two days, if you're me). You can add a tablespoon of honey or agave to the mix if you want a little extra sweetness, and you can dip anything in it your and your kids' hearts desire (I highly recommend apples, pretzels, celery, or, to make it more of a true dessert, Nilla Wafers or graham crackers).
I promise: whip this out after school and your kids will go nuts for it. It is a great way to get them eating a little bit of fruit and will stop them from begging for more unhealthy options. Good luck keeping it around longer than it takes to make it (which is literally about a minute) — you're gonna need it.