Egyptian Toddler Sentenced to Life
Egypt Sentences 4-Year-Old Boy to Life in Prison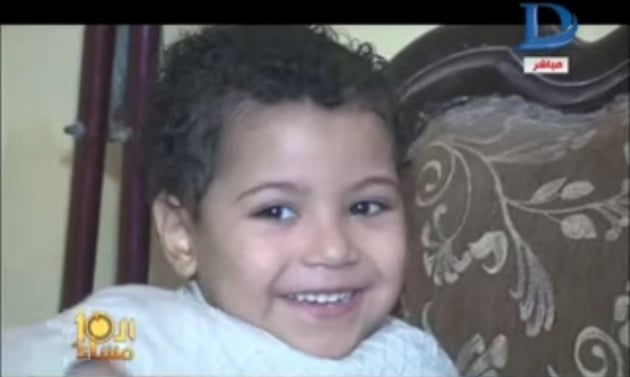 Last week, a boy estimated to be 3 or 4 years old, was sentencted to life in prison in Egypt. The toddler, Ahmed Mansour Quarani Sharara, was convicted along with 115 other people who were allegedly participating in a January 2014 protest that turned violent. Ahmed was arrested weeks after the protest for four counts of murder, eight counts of attemped murder, and multiple counts of vandalizing government property. Because of his age, Ahmed's father was held in prison for four months in place of his son.
When the boy was convicted in absentia last week, his father, Mansour Qurani Sharara, appeared in an interview on Egyptian TV where he told reporters that he was concerned for his son's safety.
In the days since the conviction, Egyptian authorities have overturned Ahmed's conviction, admitting that they arrested the wrong person: the person they were looking for was actually a 16-year-old boy who has the same name. They have not commented on why they believed such a young child was capable of such crimes in the first place.
This isn't the first time that Egypt's judicial system has failed its citizens, and in 2014, a group of UN experts released a statement calling for a reform of the system: "Following the two mass trials, Egypt's legal system is in critical need of being reformed, in line with international and regional standards. A failure to do so is likely to undermine any prospects for long-term reconciliation and justice in the country."
Image Source: Newsy/YouTube