Emirates Tips For Coping With Bored Kids on Flights
Emirates Has Pinpointed the Exact Moment Kids Become an Absolute Nightmare on Flights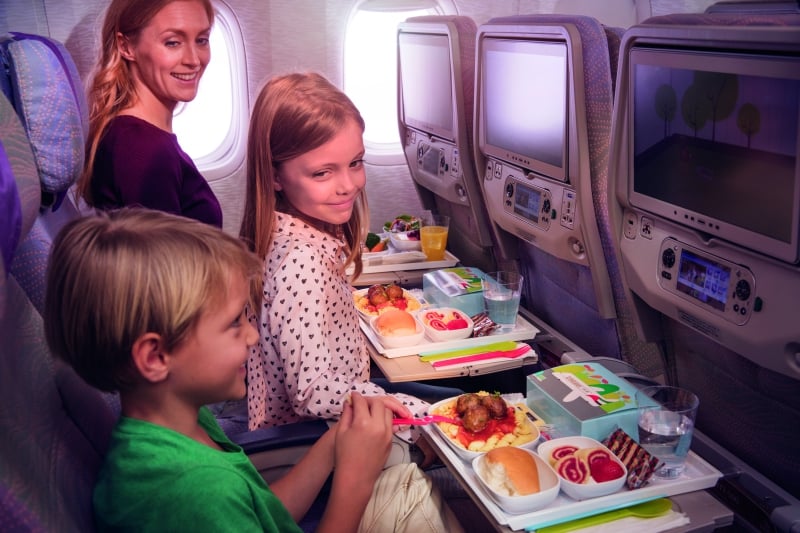 "Are we there yet?" `– possibly the worst words a parent could hear when traveling with little ones. And while there's option to pullover and take a break on the road, in the air there are less options to keep children busy.
So Emirates Airlines has figured out the exact moment kids begin to get bored during air travel, according to their age. Apparently, anyone under the age of 12 is over the excitement of going somewhere new just 49 minutes an 47 seconds into the journey, according to a study of 2,000 people in the UK. They watched parents interact with young ones during playtime which helped Dr Sandi Mann, a psychologist and boredom specialist at the University of Central Lancashire, figure out how to catch a boredom-related tantrum before it happens.
From looking at Active (walking up and down the aisle, playing with a pack of cards), Passive (watching films, listening to music), Interactive (reading a storybook, chatting), Creative (drawing, colouring books) or Sensory (refreshments) activities, Dr Sandi realized that what many parents don't understand is that sitting a child in front of in-flight entertainment might not work for everyone. Kids under 2 will only stay focused for 40 minutes, 11-12s will for an hour and 45 minutes. Games will keep the oldest kids occupied for up to 1 hour 45 minutes, but the younger they are, the more difficult it is.
"Parents of children aged 3-4 will start to find that this is when their children are physically very active, gaining independence and when they need more sophisticated things to entertain them than they did when they were younger," she explained.
"For instance, the 'electronic babysitter' whilst popular for a flight may not work for all age groups and parents of younger children will find that they have less attention span for this than older ones. Breaking up this passive activity for active or creative ones will stop children becoming bored, restless and disruptive."
A whopping 41 percent of moms and dad admitted that they'll bribes their offspring with treats to behave well, and 33 percent rely on electronic devices, 27 percent hand out toys and 16 percent tire them out in the airport before takeoff.
Other moms may relate to 7 percent of those surveyed who admit the pop on an eye mask to down out the activity.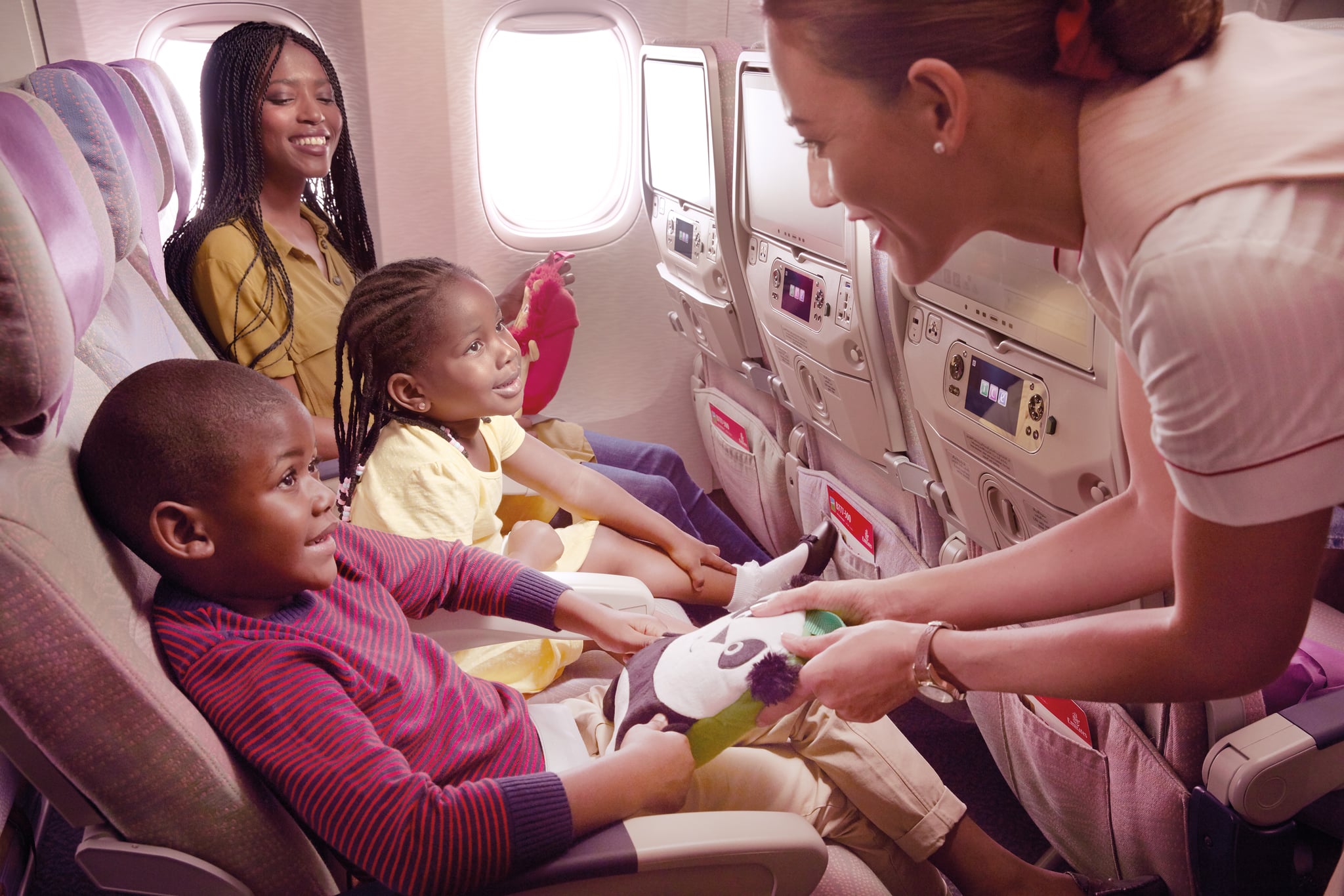 Image Source: Emirates Airlines