Enchanted Tiki Room Minnie Ears
Enchanted Tiki Room Minnie Ears Have Arrived at Disney World!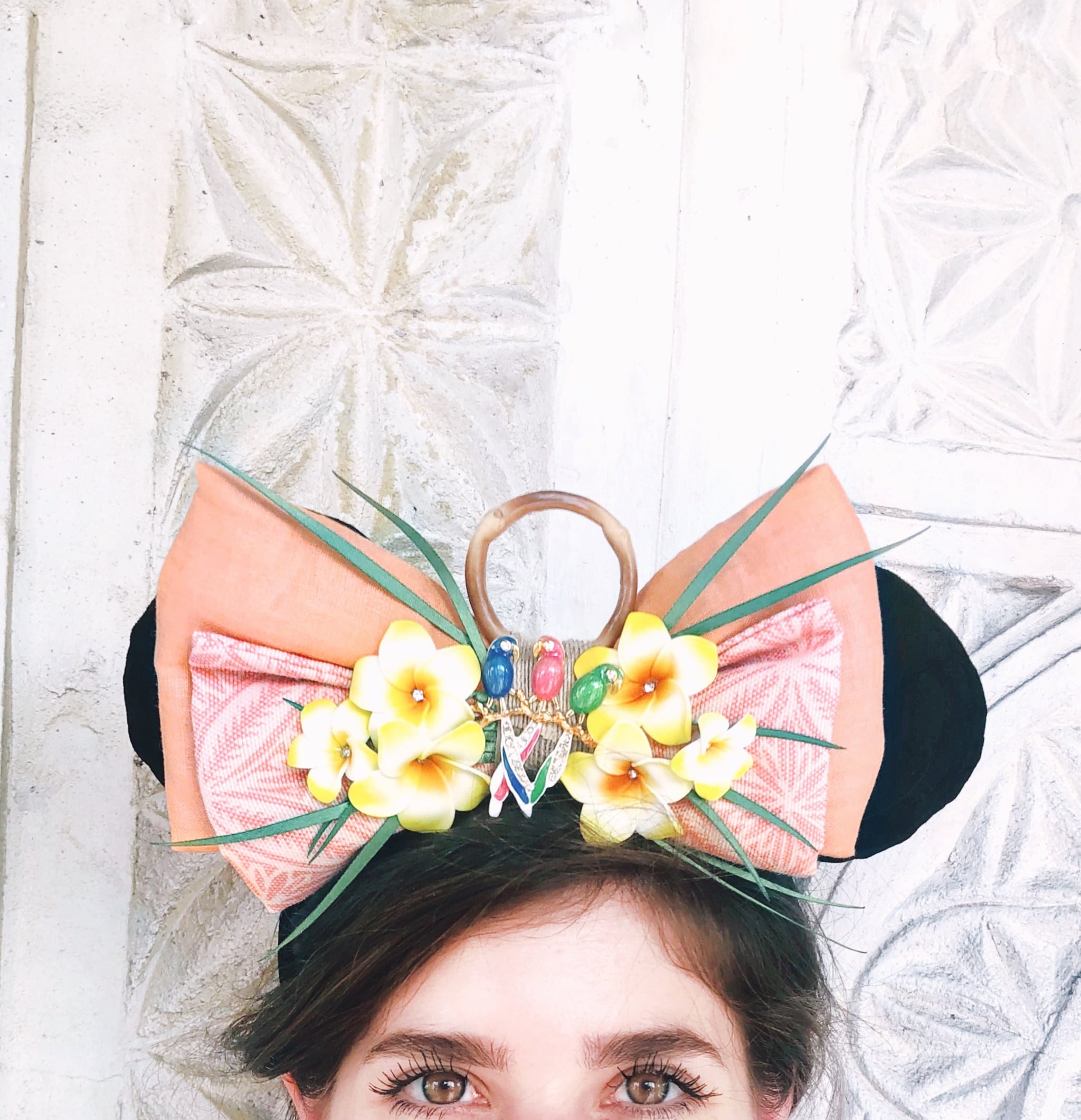 Grab your Dole Whip and head to Adventureland — we've found the perfect "crown" for your magical, tropical adventures: Enchanted Tiki Room Minnie Mouse ears from Disney World!
Complete with bejeweled plumeria flowers, a textured coral-colored bow, palm fronds, a roped center, a gorgeous crystal embellishment featuring three tropical birds, and the classic bamboo hoop the birds perch on in the theme park attraction, this new bow captures the magic of the ride — and makes the perfect headwear for Aloha Isle fans. Love Moana? Lilo and Stitch? Maybe you're headed to Adventureland, Animal Kingdom, or the Polynesian Resort at Disney World. These. Are. Perfect.
Get this — the bow is interchangeable. Disney recently launched these velour mouse ears with a bow that clips on and off so you can customize your ears to match your favorite characters — and rides! You'll find Small World and Haunted Mansion bows, and rarer characters like Yzma, Dumbo, and Cruella de Vil. So yes — you have to buy the base ears (that come with a silver and black bow) first for $30 and then the bow separately for $17.
Unfortunately, this brand-new addition is only at Disney World, as far as we can tell — sorry, Disneyland parkgoers! It looks like the West Coast will have to hang tight. If you are at Disney World, head to Magic Kingdom's Chapeau shop in the Main Street USA area to find your bow.