Essay About What PTA Moms Are Really Like
It's Time We All Stop Giving PTA Moms a Bad Rap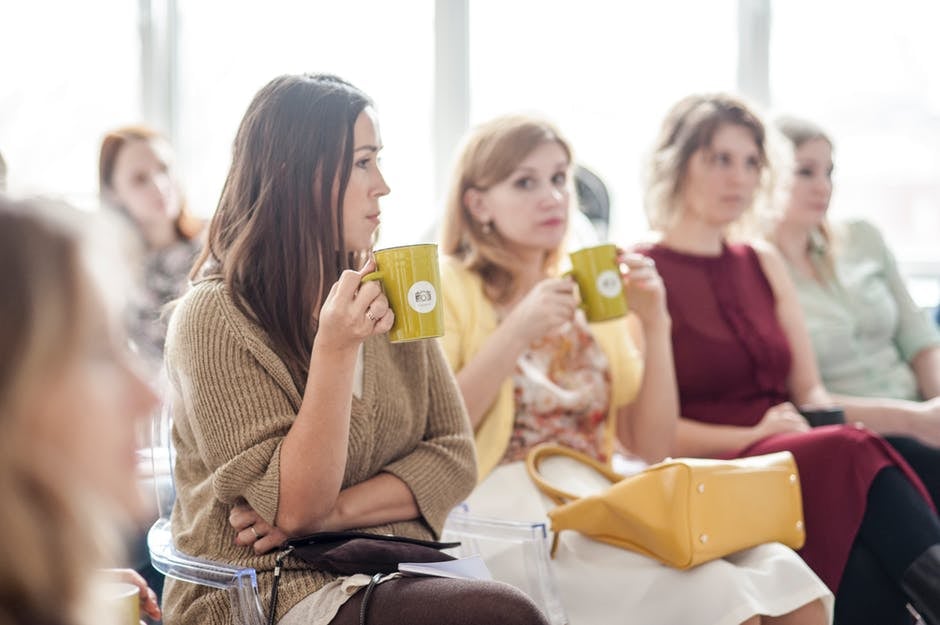 Dear PTA Moms,
First, I want to tell you I'm sorry. After just one PTA meeting, I became a dropout. As I sat in a room full of you well-polished women, I thought, "This scene just isn't for me." There was just too. much. smiling. As I sat there listening to your endless energy and ideas, I envisioned you all going home after the meeting to prep organic meals for your families that your children actually ate. I pictured you calm and pleasant — never yelling, or God forbid, swearing — happy, and totally in control. All of these visions are the opposite of me and my life, so about 10 minutes into that first meeting, I knew I was out.
You are so much more than those age-old stereotypes. You are mothers who go out of their way to make our kids' school memories more enjoyable.
But I also got something very wrong. Before I even set foot in that meeting, I let the PTA mom stereotypes get to me. You know those memes floating around the internet about crazy PTA moms that are bitchy and horrible? No? Good, don't look at them. But they snuck into my brain and stayed there. I talked myself into believing that I'd never fit in with this A-type crowd. I swear too much, look disheveled half the time, and forget to make sure my kids brush their teeth most days. What could I have in common with you?
As the year progressed, I sent my kindergarten-age son to some of the PTA events: after-school lock-ins, book club, and even a mother-son picnic. I volunteered from time to time, but I never actually appreciated the work that the PTA did. I overlooked all of the meticulous details you planned so carefully for our children — for my child. But finally, on one of the last days of school, my son had his field day. I drove up to volunteer, and upon getting out of my car, I stood shocked. The elementary school lawn looked like a carnival. There were bounce houses and about 20 games set up for the young children. The kids' squeals and giggles floated through the air. And the best part of the field day? It just so happened to also be my son's sixth birthday.
Yes, PTA moms, the ones I judged far too quickly, you made my son's birthday one that he'll remember for the rest of his life. He bounced between games, inhaled a couple of popsicles, and laughed the entire morning. During the field day, I chatted with many of you and realized that you're all more like me than I thought (and you didn't even outwardly judge me when I swore). I could be myself around you hard-working mothers, and we even talked about things other than our children and the PTA. I threw my gratitude toward you and told you how special you made my son's day, but giving thanks to you is something I should have done months ago.
PTA moms, you are so much more than those age-old stereotypes. You are mothers who go out of their way to make our kids' school memories more enjoyable. You put in extra hours for our kids' happiness. You work tirelessly to make ideas and visions come to life. And no, you don't have it all together all the time, which is something I deeply appreciate. Thank you for being you, and most importantly, for all of the hard work you put into making our children's school year fun.
From,
A PTA Dropout