Experimental Playground at Dubai Mall
The Dubai Mall's Experimental Playground Will Make Your Child Feel Like the Coolest Kid on the Block
You'll have so much fun at this brand-new art installation by The Dubai Mall Waterfront Promenade, oh and so will the little ones…
Big kids and small kids can learn a thing or two as light, sound and motion comes into play as part of Wave-Field. The exhibition features 16 musical see-saws which light up for a thrilling sensory experience.
While you're there in the surroundings of the Burj Khalifa and Dubai Fountain, you can visit the Love Me heart sculpture from Richard Hudson which was recently unveiled.
Who says it's difficult to entertain the whole family?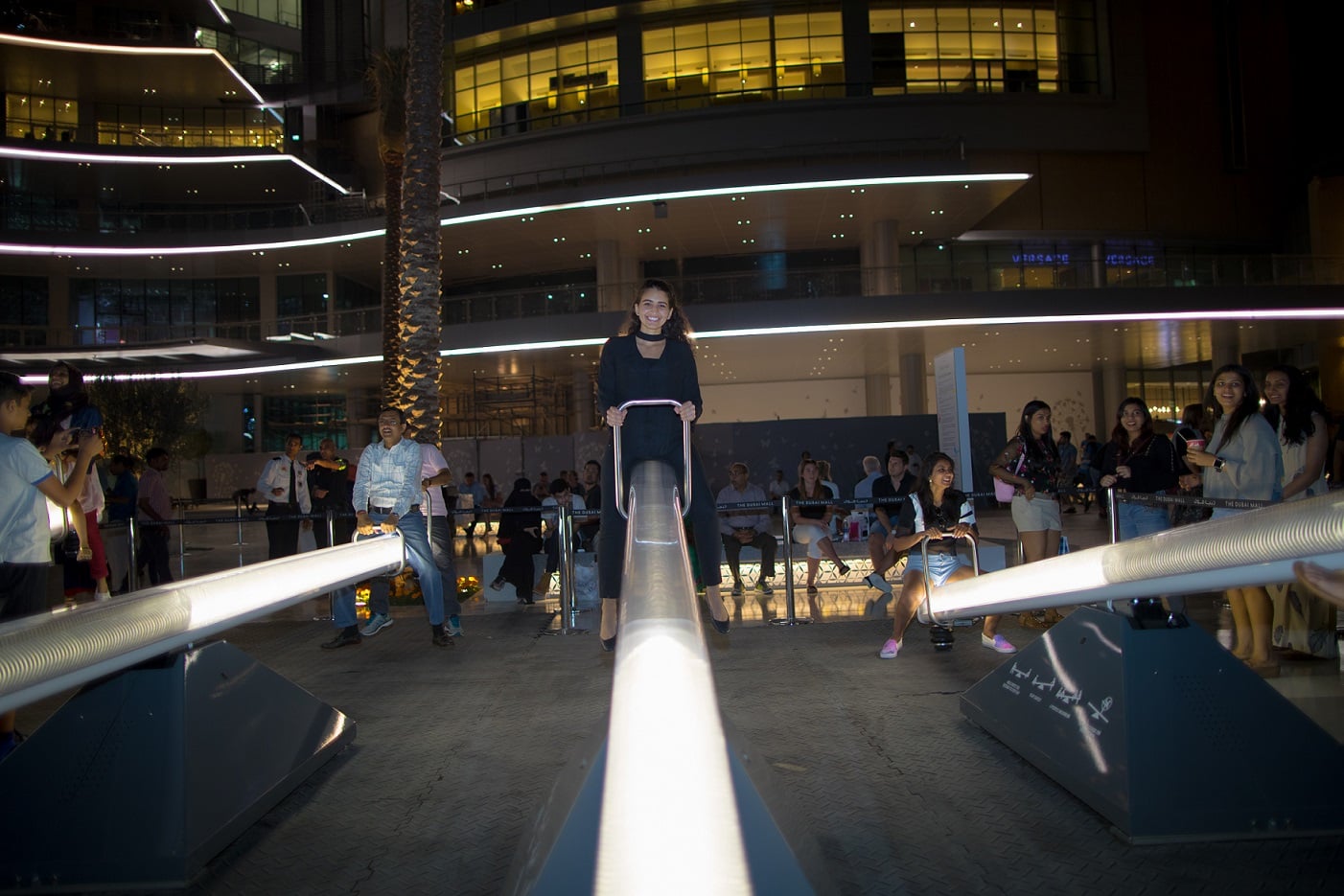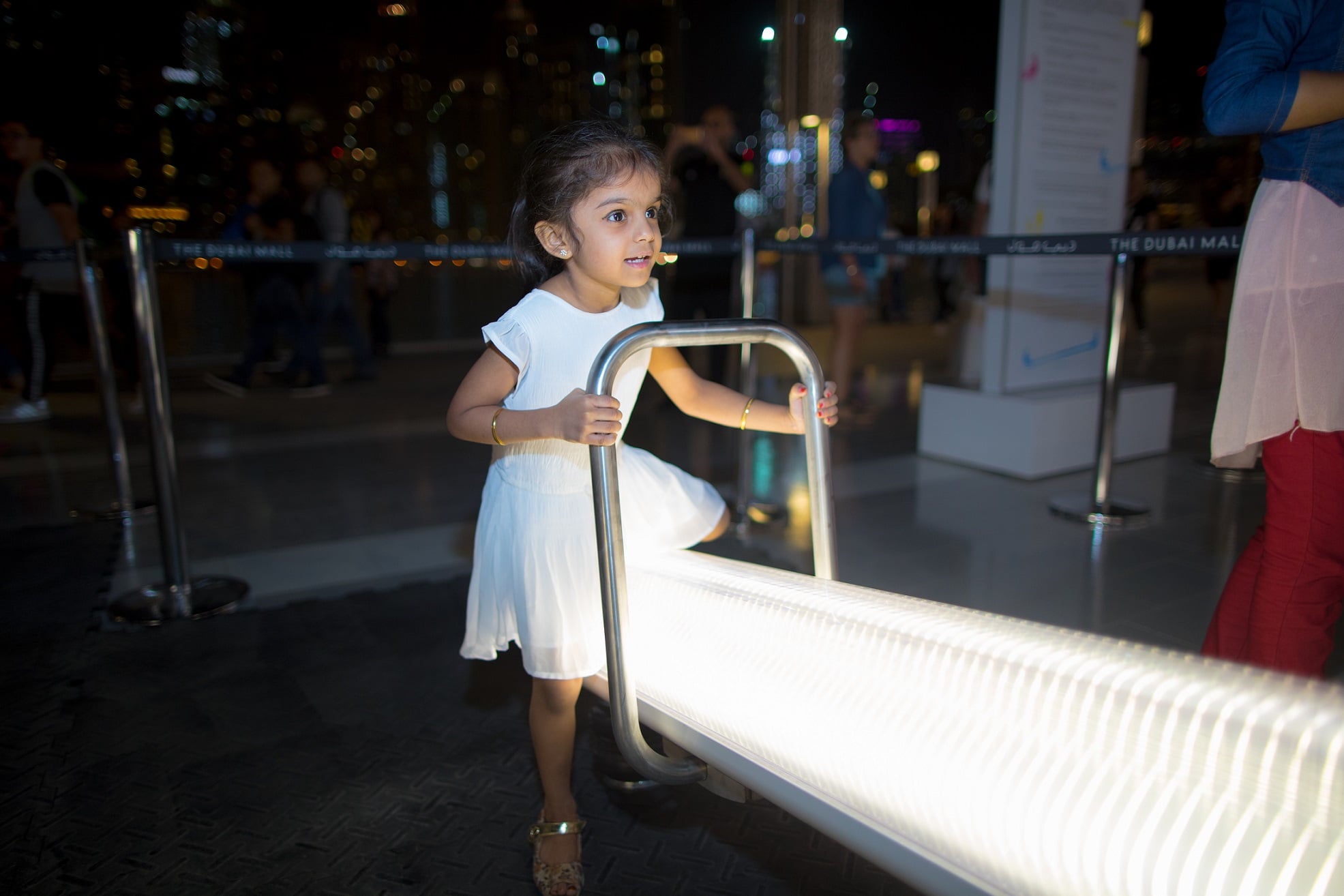 Image Source: Emaar