George and Amal Clooney on Flight With Twins
George and Amal Clooney Just Gave Out the Most Extra Goody Bags on a Flight With Their Babies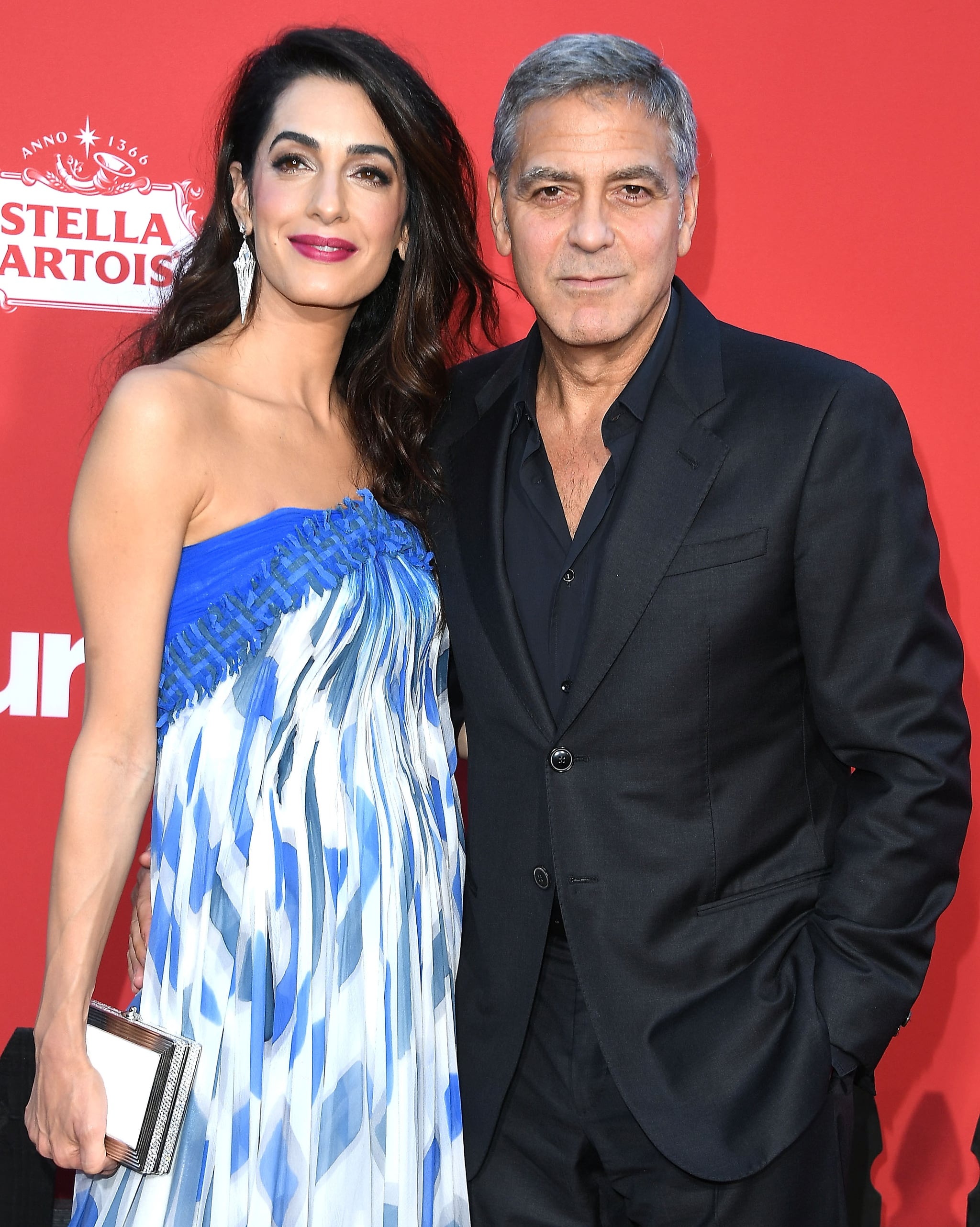 Forget selfies, autographs, or deep conversations: when George and Amal Clooney stepped foot on a flight to England, they gave passengers something else they thought they'd appreciate: noise-canceling headphones. According to People, the Clooneys were boarding a flight with their 6-month-old twins Ella and Alexander when they handed out a preventative apology in the event that the kids threw a tantrum on the international flight. Page Six reports that the headphones were emblazoned with the logo of George's Casamigos tequila company and came with a note "apologizing ahead of time" to the other first-class passengers.
While this is certainly a kind, much-appreciated gesture from George and Amal, handing out goody bags on flights as a *just in case my baby does something that babies are supposed to do* safety measure is a contentious topic among parents. Some think it's a thoughtful way to assuage the inevitable annoyances of children on a flight, but others stand firm that, at the end of the day, babies cry and we shouldn't have to apologize for that. And not to point fingers or anything, but what about the other parents flying with young children on that same flight? They likely didn't have such luxe gifts to hand out to their seatmates, so do they look like uncaring parents next to the do-gooding celebs? We'll let you be the judge of that.
Regardless, it's interesting to see them employ a parenting trick so many others have tried, and it sounds like George and Amal are adjusting incredibly well to their new roles as mom and dad. After welcoming the twins in June, George said that he's learned to "enjoy the ride" and that Amal was "doing so beautifully."
So, just wondering, where can we get these personalized noise-canceling headphones?