George Clooney Quotes About Fatherhood
George Clooney Says Fatherhood Causes Him to "Cry 4 Times a Day"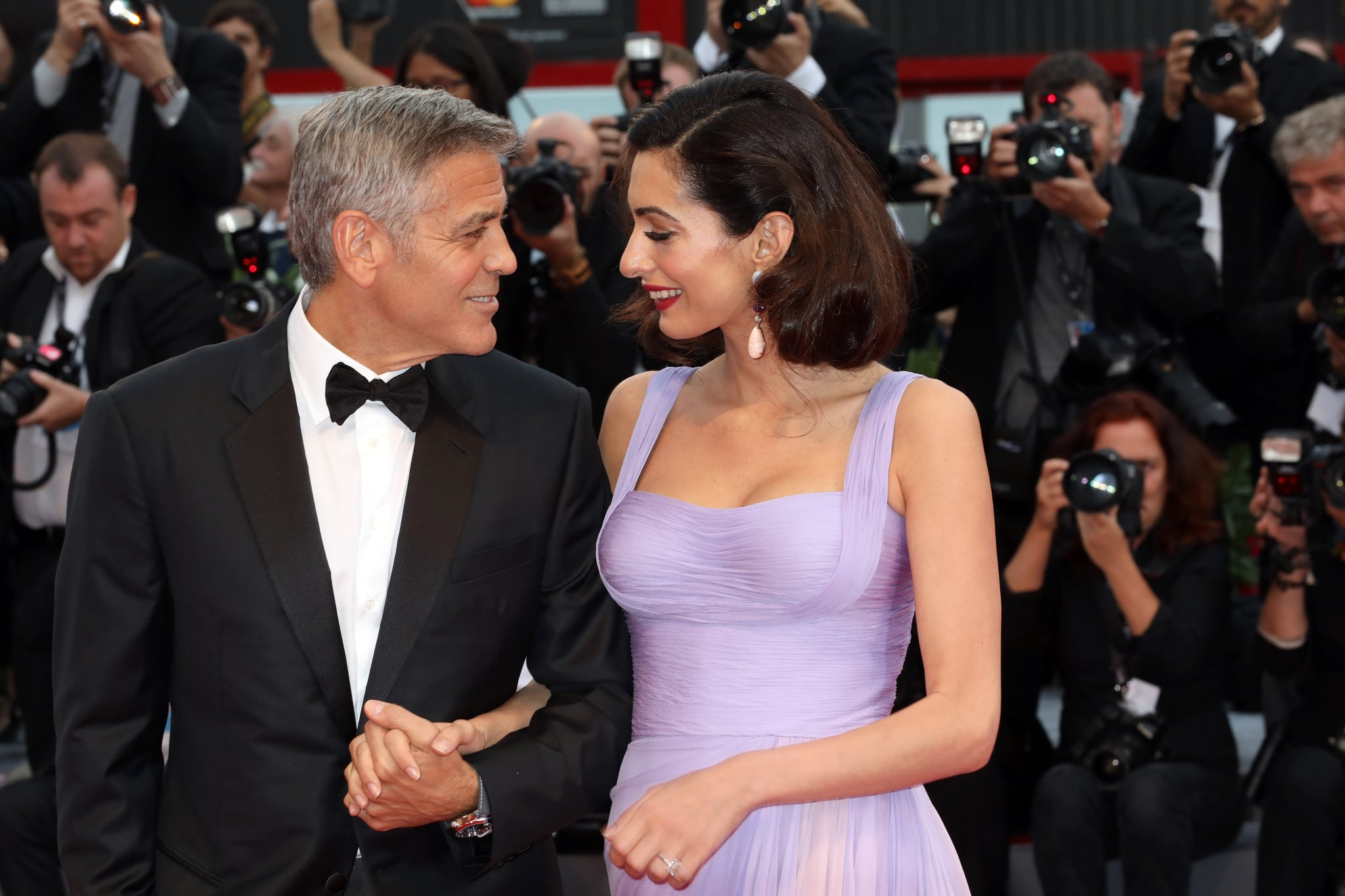 George Clooney, once famous for being America's most eligible bachelor, has certainly seen his life radically change since marrying his wife, Amal, and welcoming twin babies, Alexander and Ella, in June 2017. The father of two shared in an honest interview just how different things are now, while also demonstrating the most typical dad behavior ever — showing off photos of his beautiful babies to anyone who will look with a "Get a load of this!"
While chatting with a reporter from the Daily Mail at the Toronto Film Festival during his first full day away from his kids since their birth, George beamed over a photo of Alexander and Ella that Amal sent over that morning. "He's twice the size she is. He's a moose and she's just this little tiny beautiful thing," he said of his kids, whom he lovingly referred to more than once during the interview as his "two knuckleheads."
Although the actor claimed he knew what he was in for with kids, as he's a godfather to "about 20" of his friends' little ones, he was more surprised about the differences that come with having two babies at once. "It's not just twice as much work, it's more than that," he said. "And it's not even so much work for me, because these two knuckleheads don't even care that I exist right now! All they want to do is eat, so I have nothing to give them except a bottle once in a while and they're happy about that, but it's mostly Amal for them at the moment. I don't even really understand what's going on."
George continued, commenting on the bond Amal shares with their children: "I have such admiration for my wife because she's breastfeeding them and getting about two hours of sleep per interval, and the love they have for her is a sight to see and it's beautiful."
On a more serious note, the 56-year-old actor shared that he knows he's not the youngest father on the block but is going to put everything he can into bringing up good kids:
"Is there a perfect age to become a parent? Look, I left it so late that I'm the last person to talk to about child-raising because I'm no expert. All I can do is play catch-up and hope I'm not on a walker when I'm chasing my grown kids around! All I know is that I am at last experiencing what most people in the world get to experience, which is the incredible amount of love you gain when you have two children you are responsible for.

I have always felt a great sense of responsibility to other people in the world, but when you have children of your own, you realize you are responsible for their lives in a way you haven't been before. And you become conscious that you want to make an example of your own life that they will follow. I want to make sure my children understand they have been given things other children haven't been by accident of birth. They could just as easily have been born in Syria and their lives would have been completely different. It's challenging to remind children who have been born into this glass of celebrity and money to have empathy for people who aren't as fortunate as they are. That's going to be Amal's and my job to teach our children, and it's an important one."