Whether it comes in the form of crawling, scooting, or taking those first few steps, one thing's for certain — 1-year-olds are active little people! That's why it's important to provide them with toys that will satisfy their desire to explore the world around them and provide plenty of action. Check out our favorite picks, from push-along toys and blocks to shape sorters and more, for your baby's first holidays.
Playskool Sesame Street Love2Learn Elmo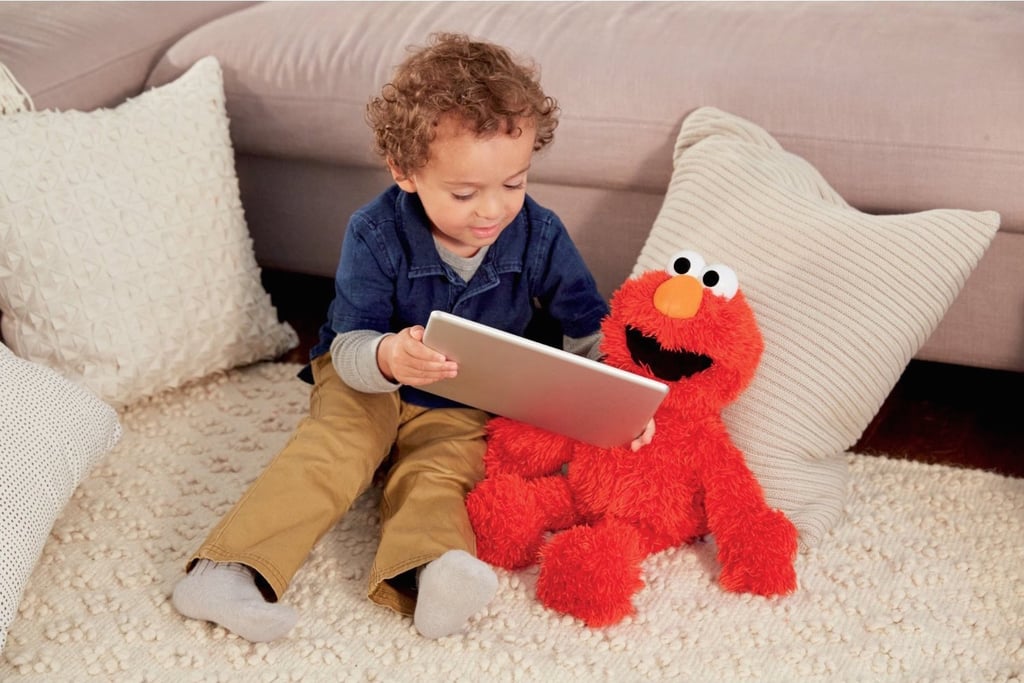 Love2Learn Elmo [1] ($45) speaks over 350 phrases, sings 10 songs, laughs, plays games and music, interacts with the Love2Learn app's games to play with your child, and more.
The Land of Nod Black and White Playhouse Canopy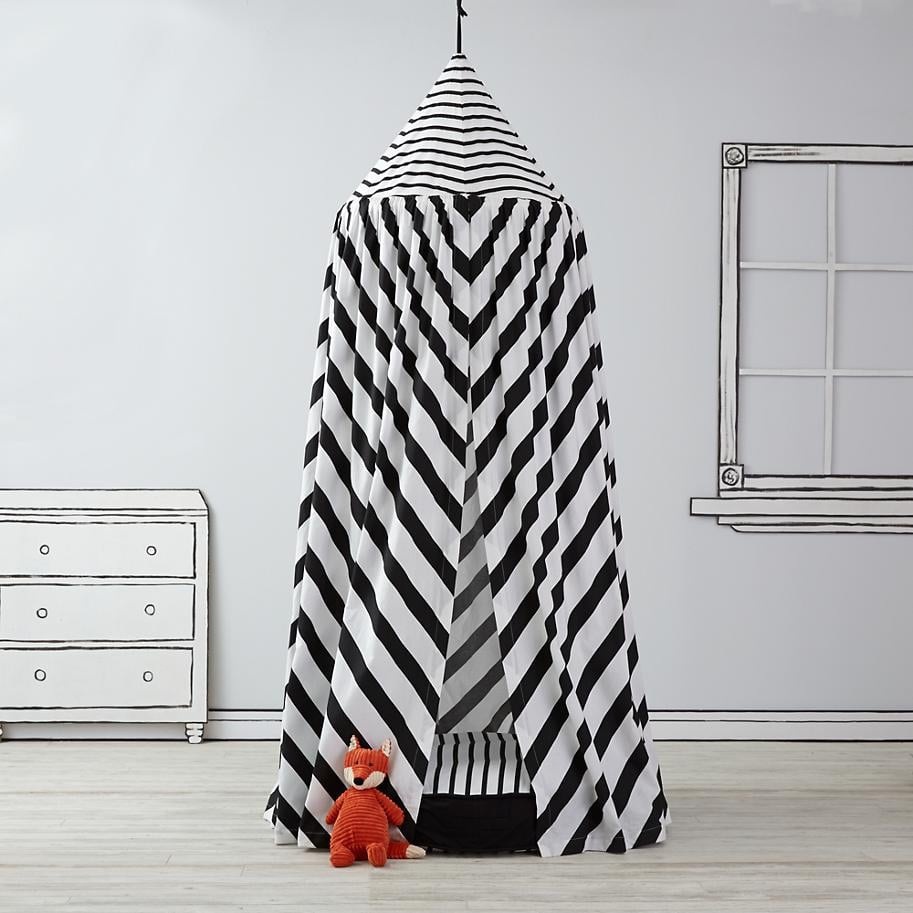 This chic black and white playhouse canopy [2] ($159) from The Land of Nod makes a great gift for your new walker to explore. It can grow with your child as they learns about imaginative play and craves a secret spot that's all their own.
Pinhole Press Big Storybook of Names and Places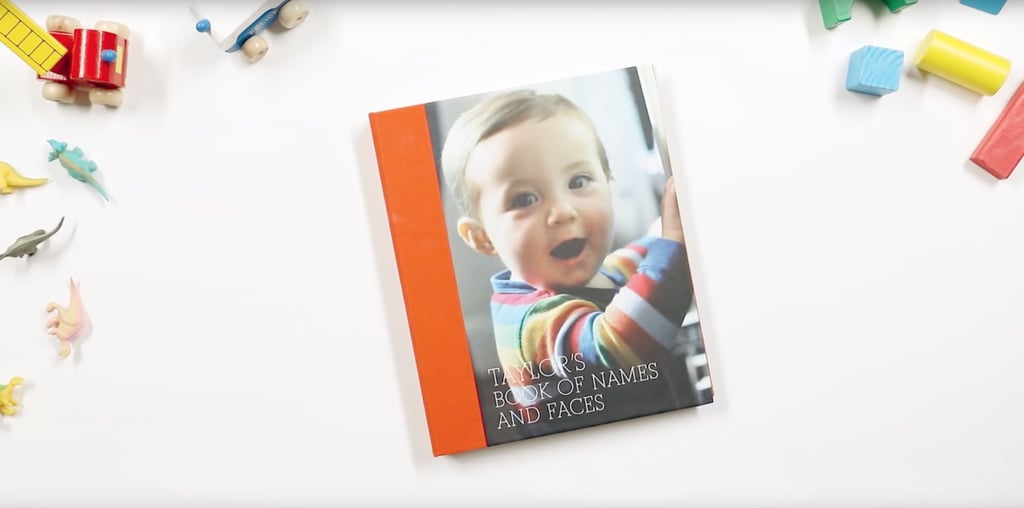 Pinhole Press's customized photo storybook [3] ($50) is a wonderful way for your baby to familiarize himself with the names and faces of loved ones. The exceptional quality can't be beat either.
MacKenzie-Childs Toddler Dinnerware Set
Fans of MacKenzie-Childs's whimsical style will appreciate the line's very giftable Toddler Dinnerware Set [4] ($48). It includes a plate, bowl, sippy cup, spoon and fork — perfect for early eaters!
Indigo Jamm Colin's Camper Van Playset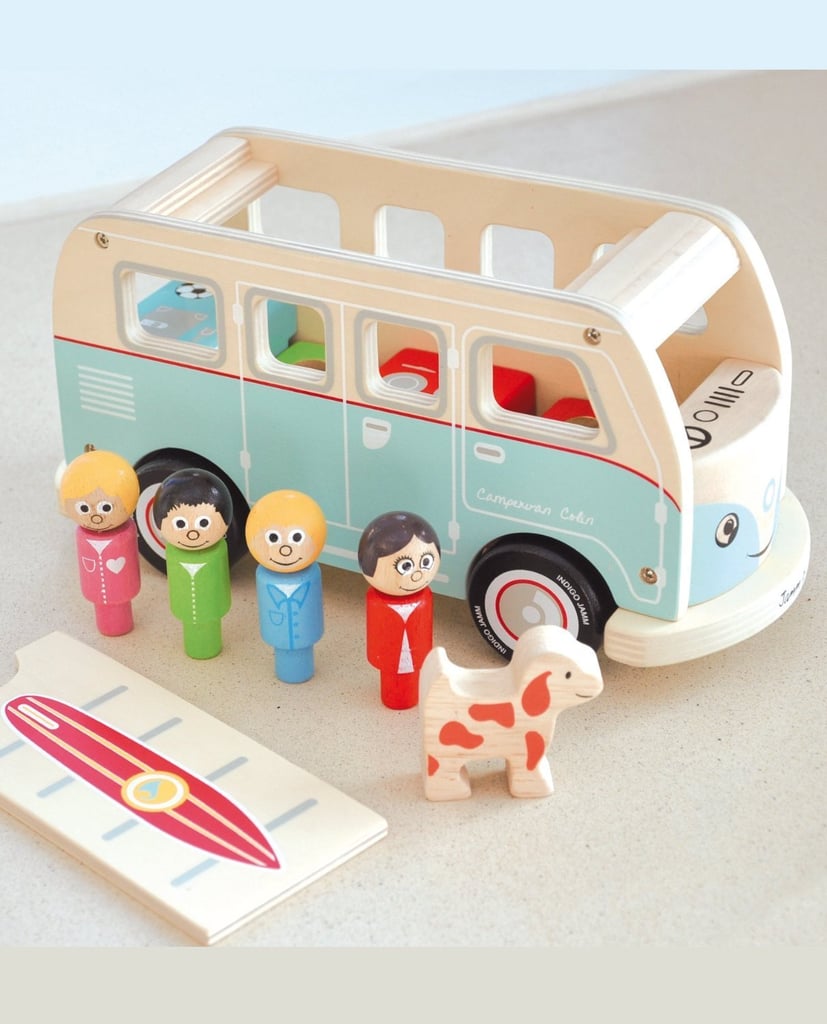 Send your child on the ultimate family road trip without ever leaving the house! This vintage-inspired all-wood camper playset [5] ($45) comes complete with four peg people and a pet dog.
Andy Warhol's So Many Stars
A baby board book with an artistic edge, So Many Stars [6] ($11) features 26 pages of the iconic Warhol's most playful and imaginative illustrations.
Curious George in the Box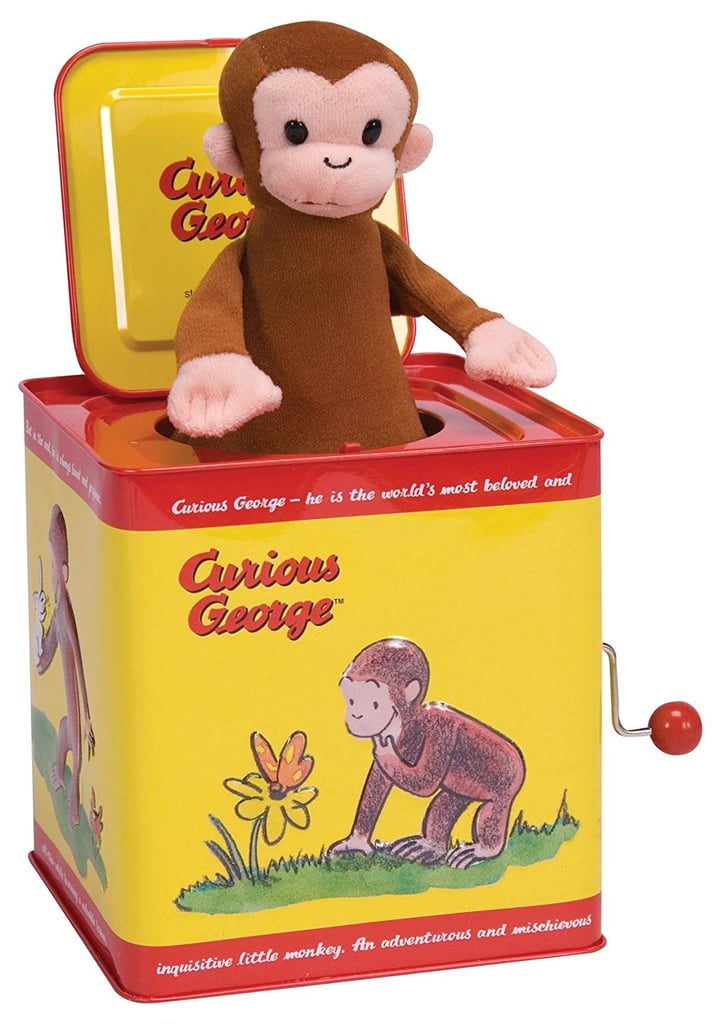 Why mess with perfection? The timeless appeal of an old-fashioned jack-in-the-box pairs with a beloved kids literary character with this Curious George in the Box [7] ($25) that plays "Pop Goes the Weasel."
Radio Flyer Classic Wagon Walker
What's better than a classic Radio Flyer wagon? One that an early (or soon-to-be) walker can operate on their own. The brand's adorable Classic Wagon Walker [8] ($83, originally $110) lets tots cart around their prized possessions while offering stability.
Toysmith Battat Lock and Key Garage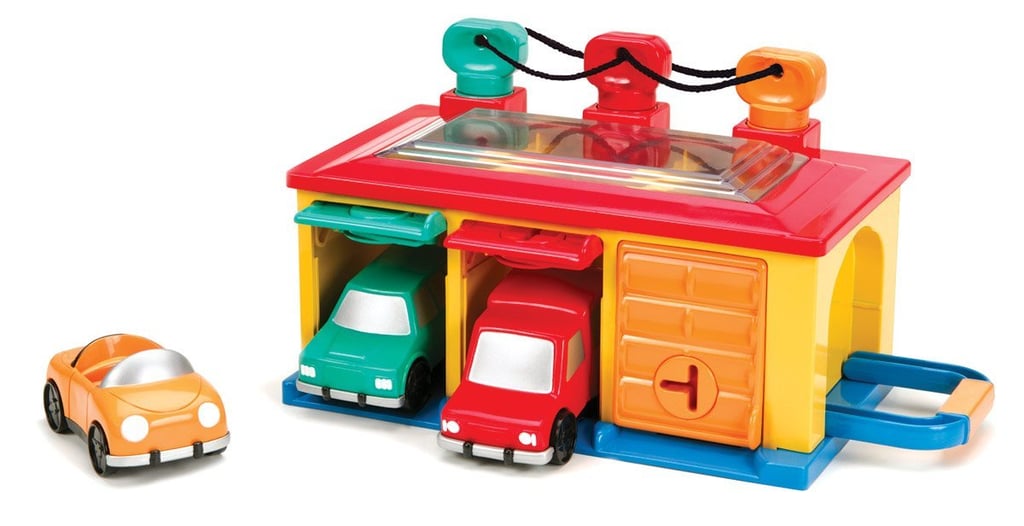 The smart design of Toysmith's Battat Under Lock and Key Garage Toy [9] ($46) will occupy your 1-year-old for hours (or at least many, many minutes) on end.
Gymnic Rody Horse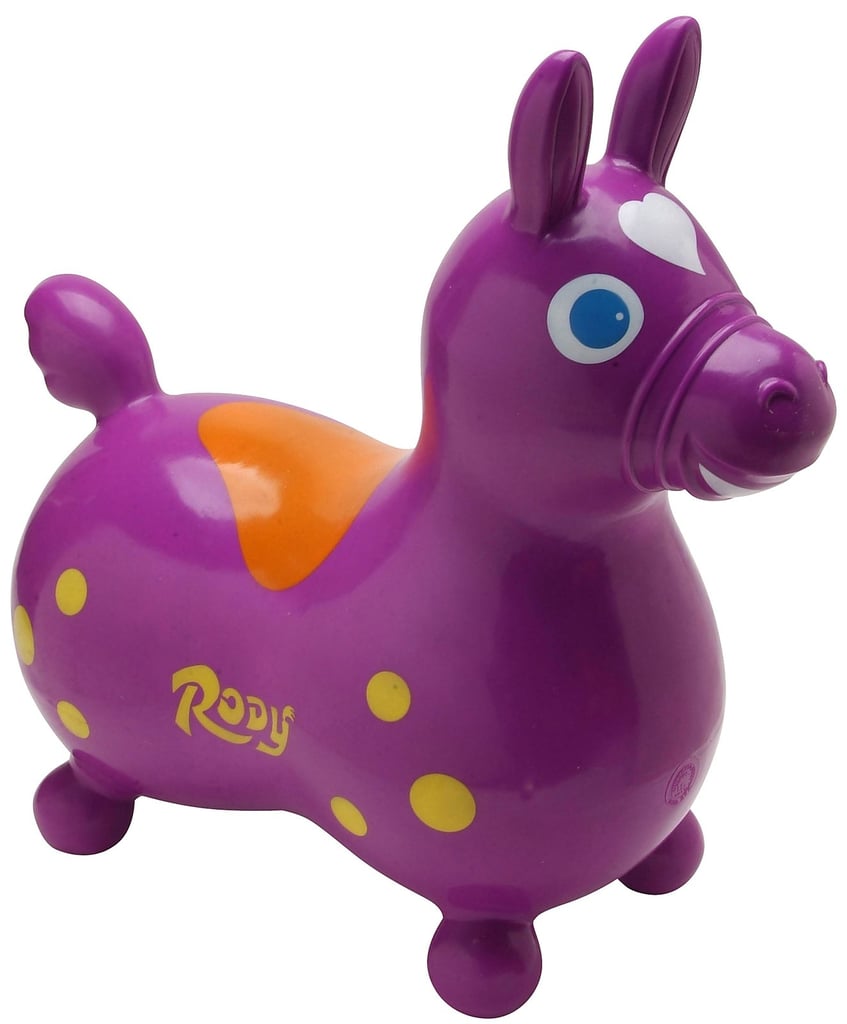 The Rody Horse [10] ($50) comes in a rainbow of colors and is a ride-on toy that even those with small-space restrictions can make work. This mini equine offers plenty of bouncy fun for little ones, and lest you worry that they'll quickly outgrow it, the durable Rody can withstand up to 300 pounds (yes, you read that correctly) of weight.
Hape Galloping Zebra Walker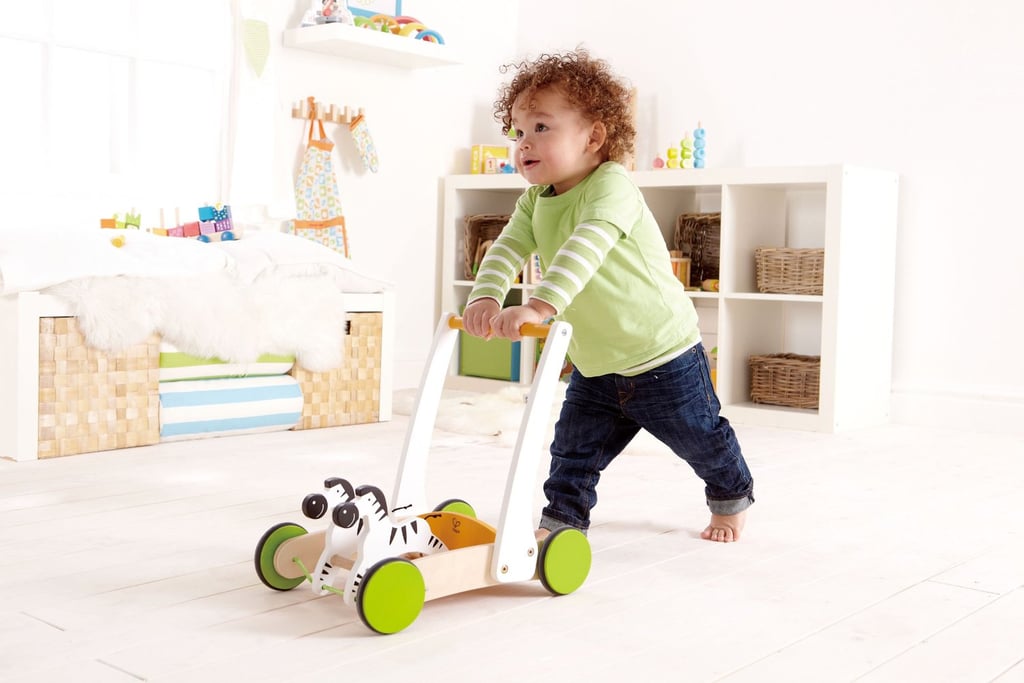 Let his or her first steps be a walk on the wild side with Hape's Galloping Zebra Walker [11] ($62). It offers a sturdy base, and the bobbing zebras will entertain your early walker.
Manny and Simon Horse and Carriage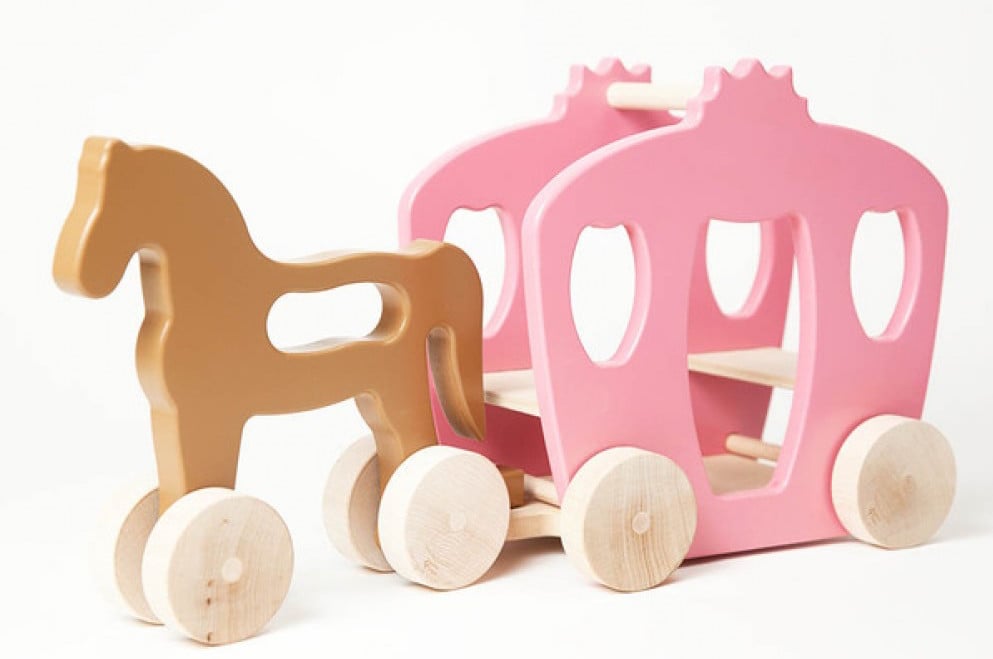 We're big fans of Manny and Simon's eco-conscious, American-made toys, and this Horse and Carriage [12] ($80) makes the sweetest gift for a little one.
Tegu Magnetic Blocks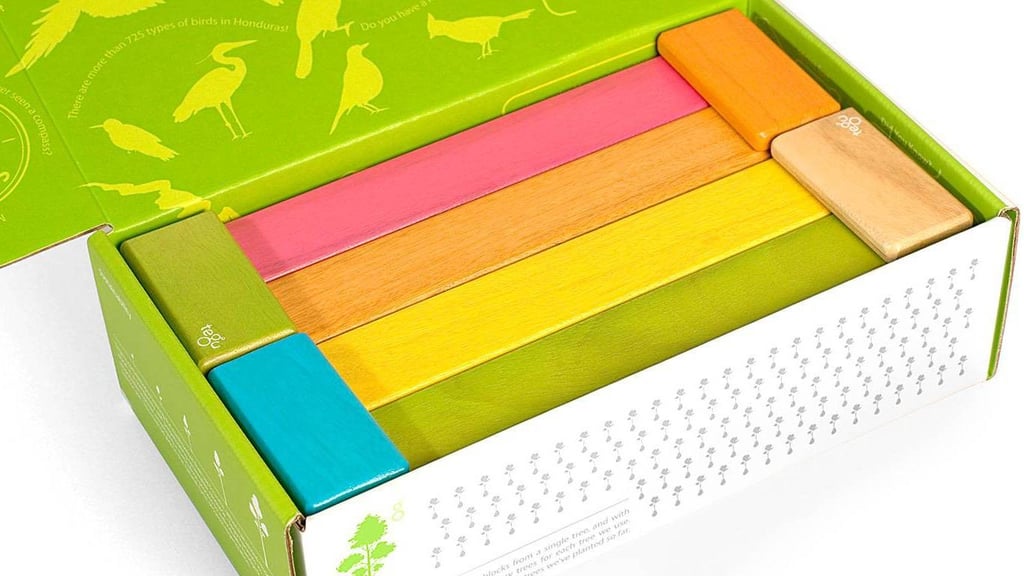 A purchase you can feel good about, Tegu Magnetic Blocks' 22-piece Endeavor Set [13] ($63) is meant to withstand the test of time. Based in Honduras, the company's mission is to positively influence that country's economy while putting out an eco-friendly, beautifully constructed product.
Pottery Barn Kids Critter Bath Wrap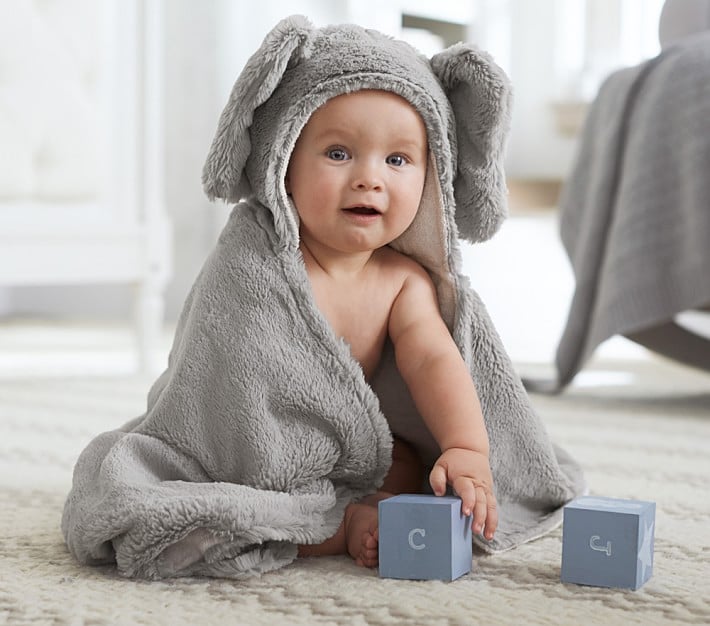 Wrap up your little Rudolph in Pottery Barn Kids' cuddly Critter Bath Wrap [14] ($40), which can also be personalized.
Micro Mini 3-in-1 Kick Scooter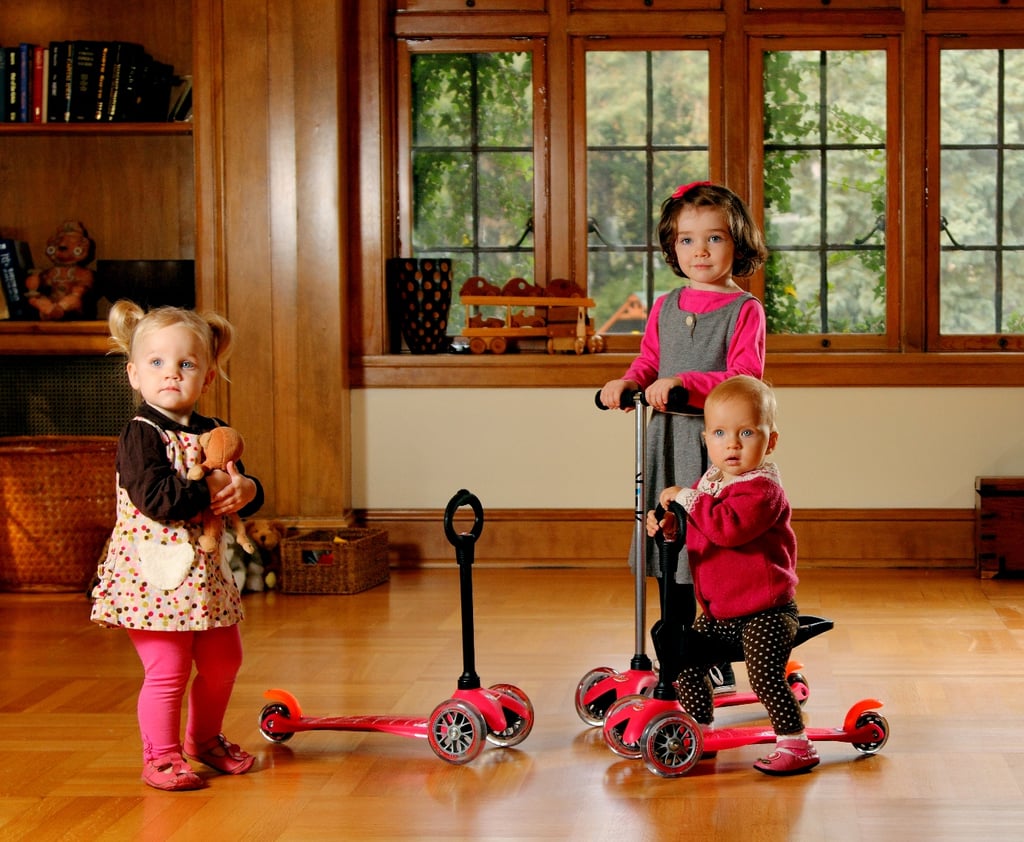 Imagine a kids scooter that actually grows with them from ages 1 to 5. Kickboard USA's Micro Mini 3-in-1 [15] ($115) does just that, thanks to the addition of a ride-on accessory that attaches directly to the scooter's bar. For the youngest riders, simply attach the O-bar and the seat to the scooter so tots can actually scoot around. When they're a bit older and ready to push off, remove the seat and just keep the O-bar to help them balance. And then, when they're around 3 years old, swap the O-bar for a T-bar, and watch them scoot like a pro. Talk about a gift that keeps on giving!
Playforever Race Car
Playforever's Clyde Race Car [16] ($40) is inspired by the design of vintage biplanes and the headlights of classic automobiles. Its sleek look makes it as appealing to put on display as it is to play with.
Fisher-Price Bright Beats Dance & Move BeatBo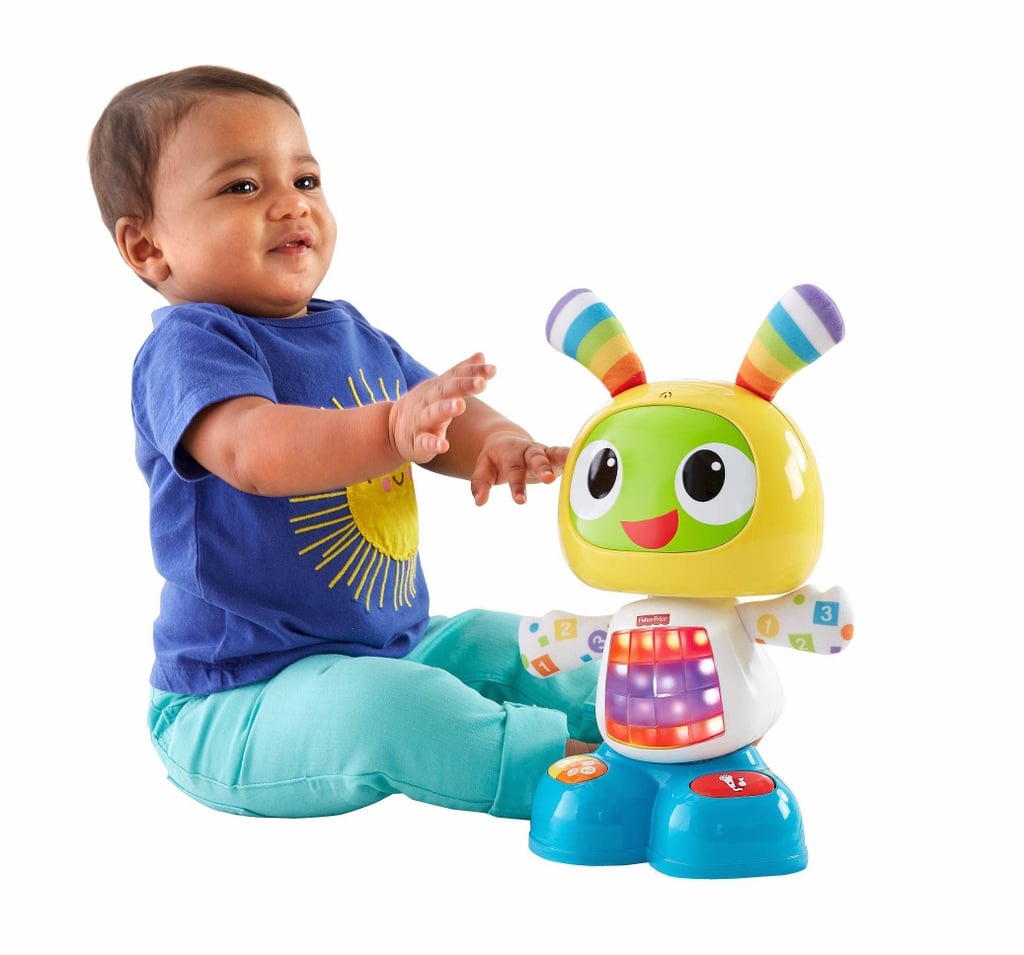 Even if Mom and Dad don't have rhythm, their little one can still learn some cool dance moves thanks to Fisher-Price's Bright Beats Dance & Move BeatBo [17] ($33). Just push one of the buttons on BeatBo's belly or feet to trigger a medley of toe-tapping songs. You can even record short phrases for BeatBo to remix into a catchy dance tune.
St. Jude Thanks And Giving Metallic Pull and Sort Toy
Put those fine motor skills to work with this metallic pull and sort toy [18] ($39) from Pottery Barn Kids. It allows your baby to practice their shape-sorting skills and can be rolled around the playroom while supporting a great cause.
Sesame Street Play All Day Elmo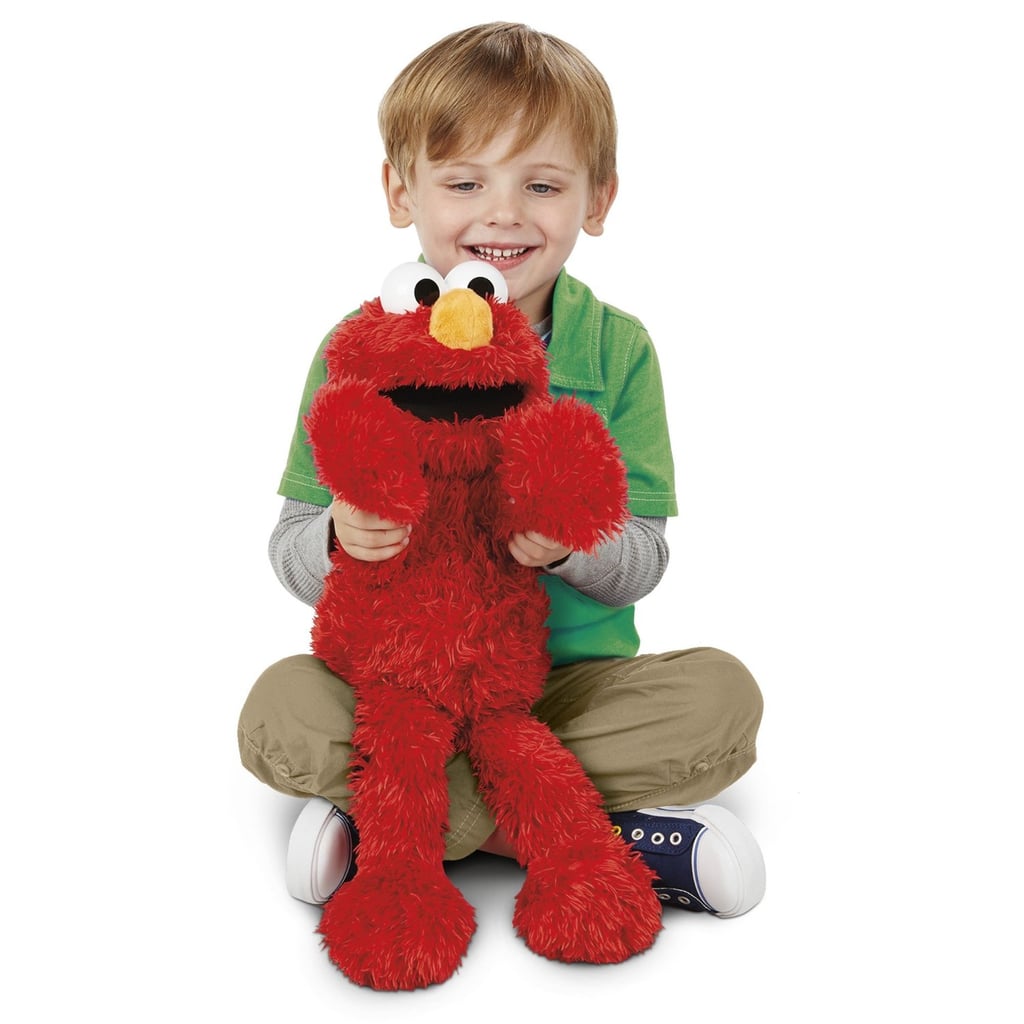 What tot doesn't want their very own true-to-life Sesame Street character? The Play All Day Elmo [19] ($40) is a cuddly plush toy that engages with more than 150 responses and grows with your toddler thanks to a beginner mode, which offers simpler cause-and-effect play like tummy-tickling, and a preschool mode with games and activities.
Little People Spinnin' Sounds Airport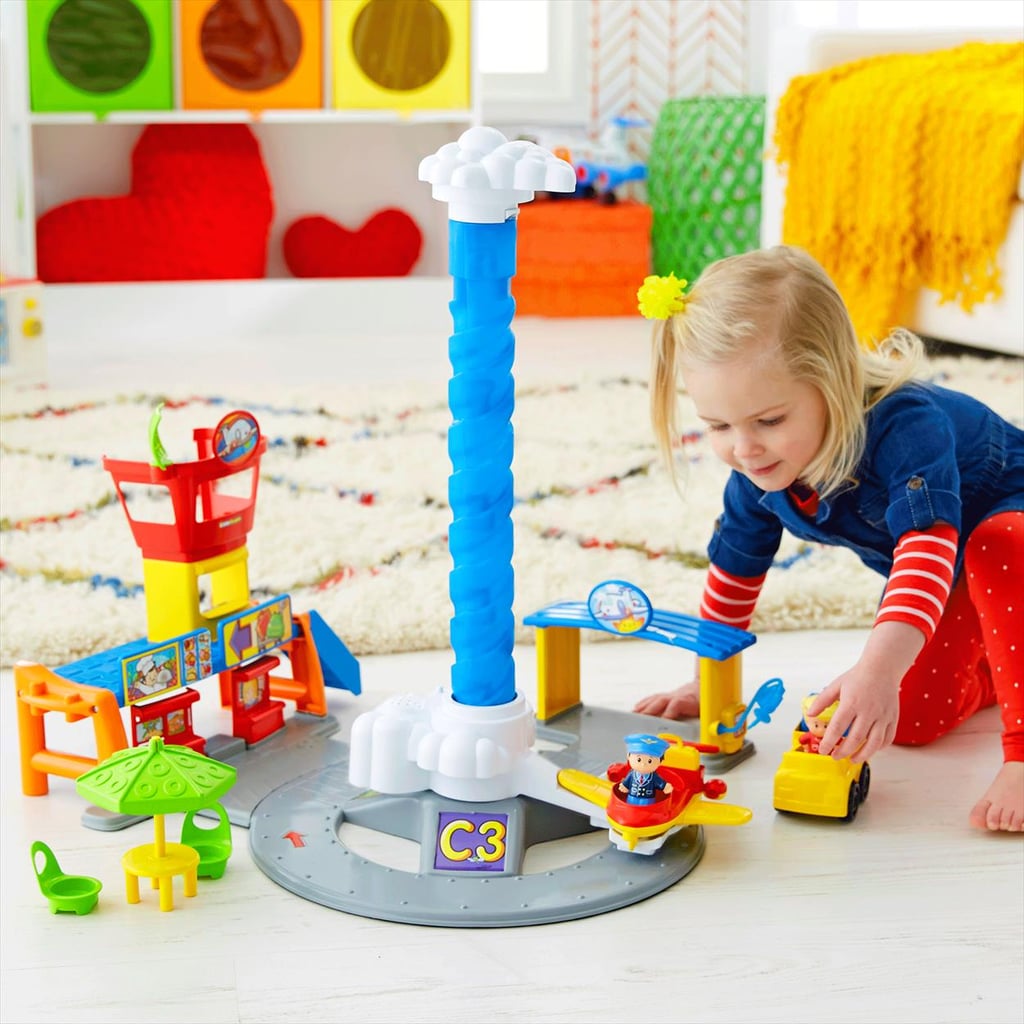 A trip to the airport has truly never been so fun as with the Little People Spinnin' Sounds Airport [20] ($40) from Fisher-Price. Your budding air traffic controller can take the plane up to the top of the pole, press on the cloud and watch the plane spin around as it "flies."
Melissa & Doug K's Kids Pull-Back Vehicles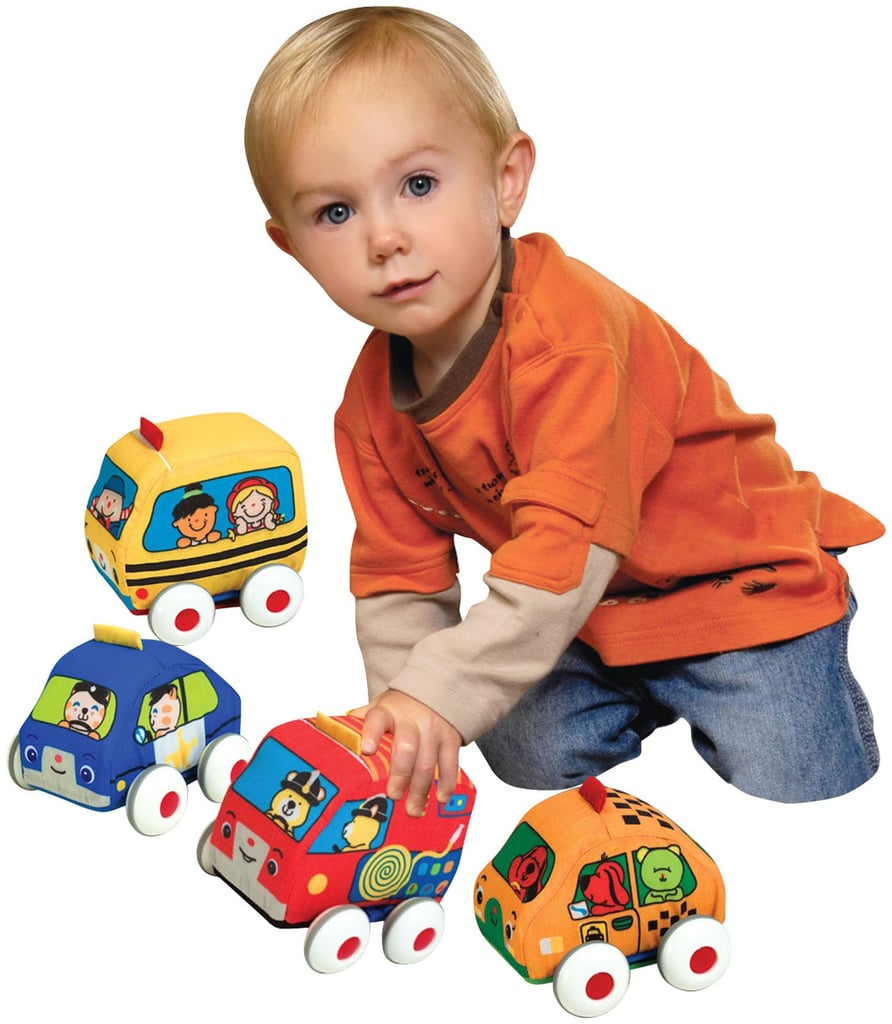 A quartet of soft vehicles [21] ($21, originally $25) feature pull-back functionality, making baby's first automotive toys as safe as they are entertaining.
Onesie Quilt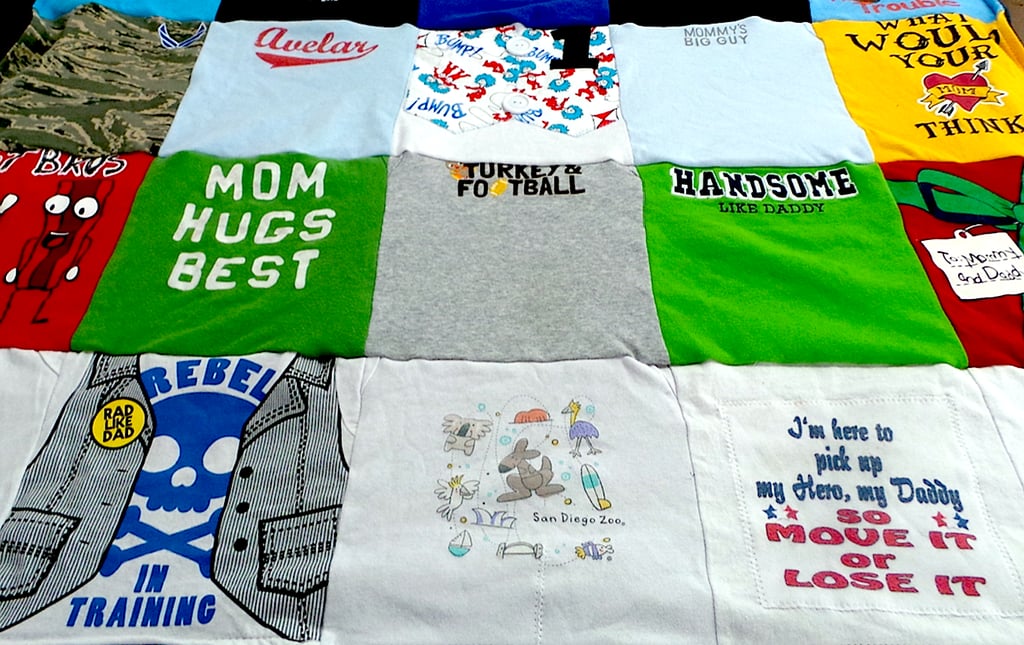 Once they're out of those newborn onesies (that they wore maybe once or twice before they grew out of them), save the memories by turning their old baby clothes into a quilt [22] ($110) that they can snuggle with until they're well out of kid clothes all together.