The thought of the highs and lows a child gets from binging on Halloween [1] candy is enough to put the scare in any parent. But kids don't need to succumb to sugar's roller coaster ride. Though a few pieces of candy on Halloween night are almost non-negotiable, we've rounded up 14 healthier Halloween goodies that are not only adorable, but are sure to be a treat.
Banana Ghosts and Clementine Pumpkins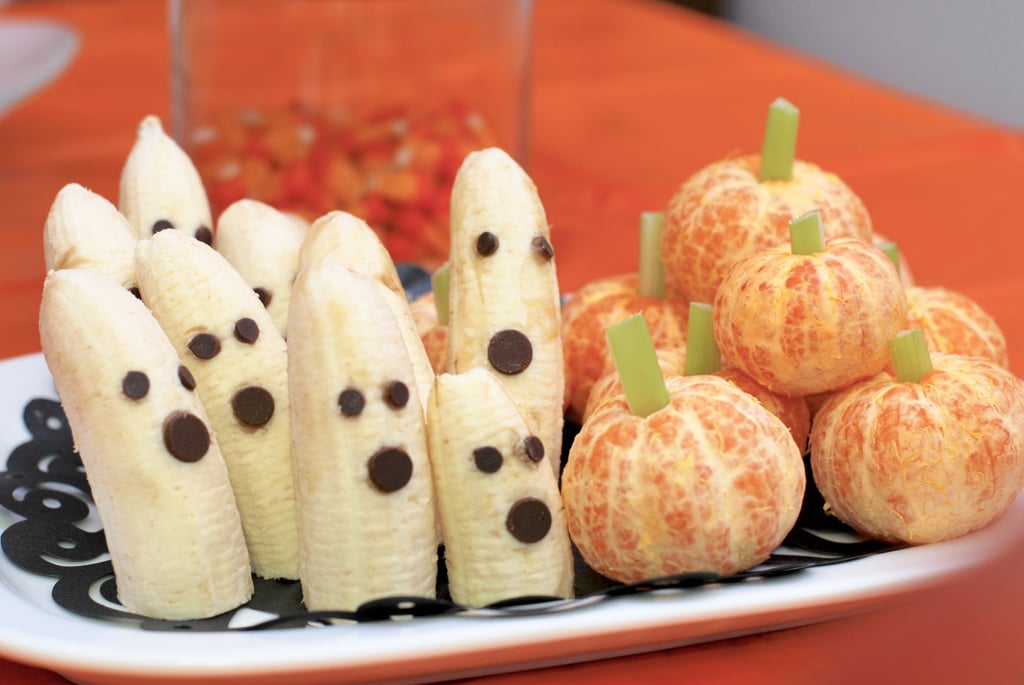 These creations are as simple as it gets! Just add some chocolate chips to your bananas or a piece of celery to your clementines and you're done!